SEO Basics: Optimizing for Mobile
by Ryan McInerney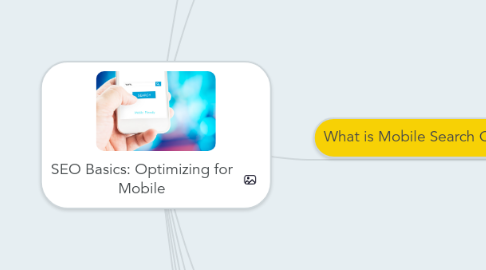 1. Tools
1.1. Google's Mobile Friendly Test Tool: https://www.google.com/webmasters/tools/mobile-friendly/
1.2. Google Page Speed Insights: https://developers.google.com/speed/pagespeed/insights/
1.3. Search Engine Land's Top 50 Mobile SEO Resources: http://marketingland.com/essential-mobile-seo-resources-89308
2. Not Mobile Yet?
2.1. Affected?
2.1.1. Examine Google Analytics around April 2015. Traffic decline or plateau?
2.1.2. # or % of mobile users in decline?
2.2. Recovery
2.2.1. Budget a site redesign, not a mobile conversion
2.2.2. Build a growth driven, mobile-first website with a trusted partner.
3. Why this matters
3.1. We care about the end user. Mobile Search optimization simply means giving mobile users an experience catered to their needs, not penalize them for choosing the wrong browser or device.
3.2. Google's "Mobilegedeon" Algorithm change (April 2015), to elevate mobile friendly sites and penalize non-mobile "friendly"sites. Bigger impact than Panda or Penguin.
3.2.1. We work hard to build content and experiences that gain traffic, subscribers, shares.
3.2.2. We want to out-rank our slower competitors
3.2.3. Being mobile optimized ensures we continue to gain traffic and never loose it.
4. Review
4.1. Algorithms determine which content to rank, and in which position in user search results.
4.1.1. Links as citations
4.1.2. Citations are not bartered or bought
4.1.3. Would never publish volumes of low quality papers
4.1.4. Would never upload your research where no one would ever read it
4.2. Google has moved from keyword focused to user experience focused. Technology, data, and maturity of internet and digital marketing enable and demand this move to retain title of preferred search engine.
4.3. Link to Recorded Presentation: http://techshep.net
5. Coming up
5.1. 2/17 12:00 EST Art of SEO: Local Search Best Practices
5.2. 2/24 12:00 EST Art of SEO: Optimizing for Video Search
6. What is Mobile Search Optimization
6.1. "Every year people spend more and more time on their mobile devices and tablets, but many websites still aren't designed to account for different screen sizes and load times. Mobile optimization takes a look at site design, site structure, page speed, and more to make sure you're not inadvertently turning mobile visitors away." - https://moz.com/learn/seo/mobile-optimization
6.2. Mobile Friendly Algorithm essentially a "yes" or "no" response ranking factor.
6.3. Sites must be
6.3.1. Fast
6.3.2. Functional
6.3.3. Finger-Friendly
6.3.3.1. Idea
6.3.3.1.1. Ideas
6.3.3.1.2. Ida 2
6.3.3.1.3. Idea 3
6.3.4. Free from redirects and errors
6.4. Mobile User Agents Defined: Tells the website server the hardware and software configurations being used by the device. i.e. iPhone, iOS 9.1.2, Safari Browser.
7. Check List
7.1. Ensure that all critical files (CSS, Javascript, images) are accessible to crawlers.
7.2. Publish only mobile-friendly content (no flash!)
7.3. Mobile sitemap for Mobile specific URLs
7.4. Check to see how your device loads on different devices. Apple, Android, Blackberry.
7.5. Don't use pop-ups
7.6. Be brief. Write with the mobile reader in mind.
7.7. Ensure embeds are responsive (Video, Audio, Images)
8. Mobile Optimization Options
8.1. Same URL: Significant SEO advantage, all pages are essentially the same, and only the visual representation changes based on screen size. All page rank and domain authority remains in-tact. Zero loss, mobile gain. Often the cheapest.
8.1.1. Responsive Web Design: Same URLs for Desktop and Mobile, the server always send the same HTML, and CSS is used to alter the rendering of the page.
8.1.1.1. iPhone 6+
8.1.1.1.1. iPad Mini Retina
8.1.2. Dynamic Serving: Same URLs for Desktop and Mobile, server sends different HTML and CSS depending on the user agent requesting the page. Faster load times, and optimized experience tailored to device type.
8.2. Separate URLs: Originally the only option, Mobile only sites are different sites altogether, made specifically for mobile. More budget required, but can engineer for speed to boost ranking by eliminating code that the device can't run.
8.2.1. m.wikipedia.com
8.2.1.1. Hotels.com
8.2.1.1.1. Hotels.com Footer