Biggerplate Unplugged 2016
by
Toni Krasnic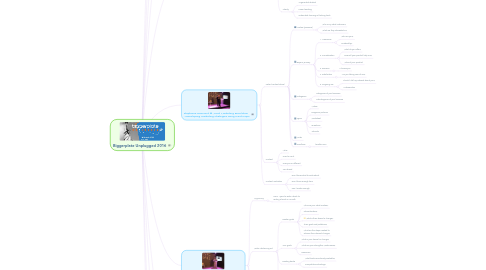 5.0
stars -
36
reviews range from
0
to
5
Biggerplate Unplugged 2016
Interactive Workshop: Draw Your Big Ideas (Nora Herting @ ImageThink)
Graphic recording
Listening
Synthesizing
Visualizing
Picturing big ideas
Active engagement
Ignite creativity
Grow business
Visual thinking to improve brain power
Increase your memory, Doodling, Increase recall by 30%, Keeping brain active
Have more creative & complex ideas, Make use of entire brain, Free association
Manage & prioritize better
Communicate emotions, Faces
Group activity
Liam Hughes @ Biggerplate - Welcome to BPUN16
Getting to think visually
Knowledge puzzle
No box
No visual cues
Trying to build a picture
Mind mapping
Useful tool, Planning, Brainstorming
Benefits, Ideas, Visual
Issues?, Credibility?, Incorrect positioning?, Misconceptions?
Potential solutions, Knowledge workers need solutions, Practical benefits and uses, Positive impacts, Normal people, Normal jobs
Biggerplate 3.0
Connecting community
Development areas, Students, Startups, Sustainability
Mindset
Collaboration
Innovation
Improvement
Ideas
Toni Krasnic @ Concise Learning - From Collecting Dots to Connecting Dots
Dr. Pablo Buitron @ Boston Medical - Mind mapping for tomorrow's doctors
Medical education
Overwhelming
Mind maps to help medical students unlock full learning potential
Principles, Cognitive load, Limit size of mind maps so they're not overwhelming, Testing, Much more effective than rereading, Mind maps vs. concept maps
Patient care
Patients' understanding is different from that of patients
Health mind maping, Patient mind mapping of their understanding, Uses, Communication, Education, Navigation, Empowerment
Ongoing research, Training facilitators, Recruiting patients, Videotaping patients, Interviewing patients, Why is this happening to you?, My health mind map, What was your experience?, What will you do with the mind map?
Madeleine Philippe @ Universite Saint-Louis Bruxelles - Lifelong thinking and learning skills for tomorrow's knowledge workers
Maptelling
Statue of Liberty
Enlightening, Students, Knowledge workers, Empowerment, Learning tools, Mind maps, Diagrams, Graphic organizers, Thinking skills
The world, Global & local, Connections, Networks
Liberty, Augmented student, Linear teaching, Sustainable learning & thinking tools
Stephanie Diamond @ Visual Marketing Revolution - Developing marketing strategies using mind maps
Instant content wheel
Avatars (personas), Who is my ideal customer?, What are they interested in?
Buyer's journey, 1. Awareness, Who are you?, Trustworthy?, 2. Consideration, What do you offer?, How will your product help me?, Value of your product, 3. Decision, I choose you, 4. Satisfaction, Are you taking care of me?, 5. Ongoing use, Should I tell my network about you?, Ambassadors
Categories, Categories of your business, Subcategories of your business
Types, Videos, Diagrams, pictures, Worksheet, Questions, Tutorials
Write!
Headlines, headlinr.com
Content
Value
How to use it
How you're different
Your brand
Content marketers
Don't know what to write about
Don't have enough time
Can't create enough
Roger C. Parker @ Published & Profitable - Mind Mapping for readers and writers
My journey
From 1 year to write a book to writing a book in a month
Writer's balancing act
Reader goals, Who are your ideal readers?, Characteristics?, What is their desire to change?, Their goals and problems?, What are the steps needed to achieve their desired change?
Your goals, What is your desire for change?, What are your strengths? Weaknesses?, Resources
Existing books, What books are already available?, Competitive advantage
Efficiency, What needs to be done?, How long will it take?, How much time do you have available?, How can you create your own "mini-deadlines"?
3-step writing planner
What are you writing about?
How can you support your big idea?
What's the next step you want readers to take?
Publishing success cycle
Planning questions
Writing questions
Promoting questions
Profiting questions
Brian Sodl @ Navigator - Mind mapping and the knowledge worker journey
Organize information
Order and organization
Stand-up comedy
Novice to user to evangelist
Pilot success stories
Proposal development
Collaboration
Work breakdwon structure
Get out of weeds
Develop consensus
Requirements
Larry Wolfe @ Boeing - Mind mapping at Boeing
Mind mapping since 1999
Personal success
Tough sell to management
Currently mind mapping technical leader with Boeing
Viable user group w/ 650 members
Over 2,000 users
Project management community of excellence
Leadership development center
Future of MM at Boeing
Develop basic MM skills
Formal software based training
Led by Project Management team
New component in Leadership Development
Business Value
Complex ROI assessment
Broad base of usage
Project management and Leadership Development Center (LDC) are leading the way
LDC, Strategic approach, Business simulations and strategic thinking, Learning technologies
Interactive Workshop: How to market mind mapping?
Avatar
Who is the target?
Where are they going to be?, How can I reach them?
Business, Senior executives, Marketing managers, Employees
Education, Leaders, PTAs
Medical, Patients, Chronic patients, Mental illnesses
Buyer's journey
Example: Getting buy-in from senior executives
Awareness, Benefits, Their problems, Case studies, Competitors, Time & effort, Cost, ROI, Resources
Consideration
Sale
Ongoing use
Advocates
Categories
What is mind mapping?
Program applications
Benefits of mind mapping
Learning curve
Security
Support
Tools and templates
Types
Blogs
Screencast
Mind maps
Videos
Social media
Surveys
Headlines
Senior executive + category + type
Biggerplate Brainstorm, Questions, and Awards