Setting SMART Goals
by Jessica Baker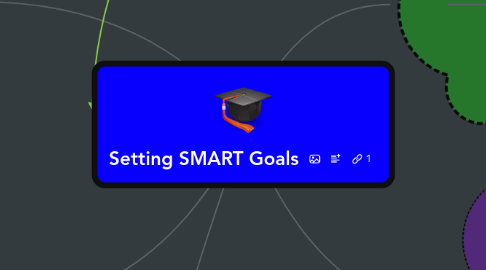 1. SPECIFIC
1.1. What exactly do you want to accomplish? Define the goal as much as possible.
1.2. Try answering who, what, where, when, why, or how you will accomplish the goal?
2. MEASURABLE
2.1. How will the results be measured?
2.2. How will you track the progress on the way to the goal?
2.3. How will you know the goal is accomplished?
3. ATTAINABLE
3.1. Is the goal realistic yet challenging?
3.2. Do you have the resources that you need to achieve the goal?
3.3. Do you have the time needed to dedicate to the goal?
4. RELEVANT
4.1. Why is the goal important to you?
4.2. Is the goal worthwhile?
4.3. Does the goal meet your needs?
5. TIME BOUND
5.1. When will you achieve the goal?
5.2. Set a date, time frame, or schedule for the goal .
6. Setting SMART goals