Advantages and Disadvantages of a Later School Start Time
by Shaina Mehrtens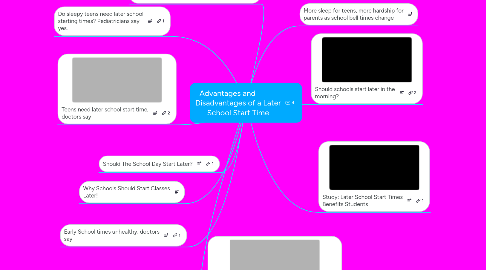 1. Studies suggest school should start later
2. Why Schools Should Start Classes Later!
3. Should The School Day Start Later?
4. Early School times unhealthy, doctors say
5. Teens need later school start time, doctors say
6. Do sleepy teens need later school starting times? Pediatricians say yes.
7. School Days: Teens Need to Start Later
8. More sleep for teens, more hardship for parents as school bell times change
9. Study: Later School Start Times Benefits Students
10. Should schools start later in the morning?