Sonia Avina Top Five Netbooks
by sonia avina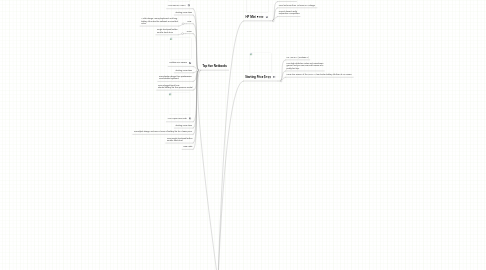 1. HP Mini 5102
1.1. Starting Price $399
1.2. Pros: last more than 10 hours on a charge.
1.3. Cons:it doesn't really outperform competitors
2. Starting Price $199
2.1. HP Mini 311 (Windows 7)
2.2. Pros:high-definition video and mainstream games, and you can even edit movies at a pretty fast clip.
2.3. Cons:This version of the Mini 311 has shorter battery life than its XP cousin,
3. Top five Netbooks
3.1. ASUS Eee PC 1001P
3.2. Starting Price $299
3.3. Pros:
3.3.1. A slick design, roomy keyboard, and long battery life make this netbook an excellent value.
3.4. Cons:
3.4.1. Single touchpad button Smaller hard drive
3.5. Toshiba mini NB305
3.6. Starting Price:$399
3.7. Pros:Sleeker design than predecessor Comfortable keyboard
3.8. Cons:Sluggish boot time Shorter battery life than previous model
3.9. Acer Aspire One 532h
3.10. Starting Price $349
3.11. Pros:stylish design and over 8 hours of battery life for a lower price.
3.12. Cons:Single touchpad button Smaller hard drive
3.13. New node