Information and Communication Technology
by Yard Estella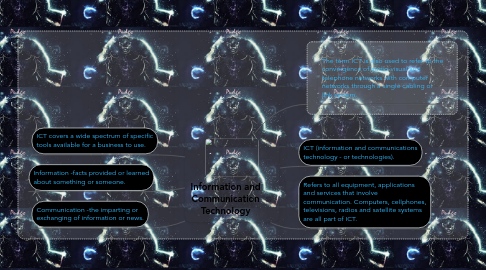 1. The term ICT is also used to refer to the convergence of audio-visual and telephone networks with computer networks through a single cabling or link system.
2. ICT (information and communications technology - or technologies).
3. Refers to all equipment, applications and services that involve communication. Computers, cellphones, televisions, radios and satellite systems are all part of ICT.
4. ICT covers a wide spectrum of specific tools available for a business to use.
5. Information -facts provided or learned about something or someone.
6. Communication -the imparting or exchanging of information or news.