THE LIVING PHOTOGRAPH MORAL VALUES
by SITI NUR AISYAH BT LOKMAN -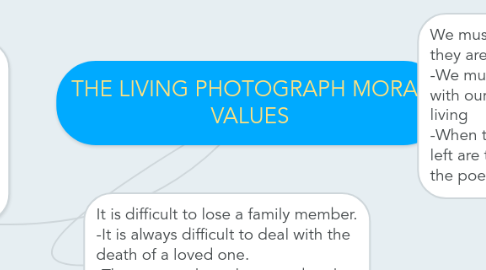 1. We must treasure our loved ones when they are alive. -We must spend as much time as we can with our loved ones while they are still living -When they pass away, all that will be left are the memories, as is illustrated in the poem.
2. It is difficult to lose a family member. -It is always difficult to deal with the death of a loved one. -The persona loses her grandmother when she was younger but she will always remember her.
3. We must never forget the importance of family relationship. -We should not forget to love and care for our family, especially our grandparents who are the pillars of a family. -When they are old and sick, we must continue to take care of them.