STEM Instructional Progression
by Charlotte Perez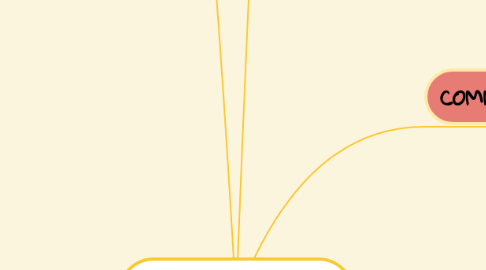 1. Bullet Points on the 4C's
2. CREATIVITY
2.1. EMERGING
2.2. Teacher designed
2.3. Specific Outcomes
2.4. Students are guided
2.5. DEVELOPING
2.6. Teacher designed transdisciplinary lessons involve local/global issues
2.7. Content specific perspectives
2.8. Students progress through the skills, concepts, and dispositions developed
2.9. Student ideas valued by teacher
2.10. ACCOMPLISHED
2.11. Students are involved in planning
2.12. Student inquiry/design encouraged
2.13. Out of box thinking
2.14. Students present learning through choice of different mediums
2.15. INQUIRY
2.16. EMERGING
2.17. Teacher directed
2.18. Process followed
2.19. Questioning begins inquiry
2.20. DEVELOPING
2.21. Teacher initiated
2.22. Follows specific models
2.23. Students engage in inquiry & investigation
2.24. ACCOMPLISHED
2.25. Student directed
2.26. Student initiated
2.27. Teacher facilitator role
2.28. Inquiry connections towards careers
3. COLLABORATION
3.1. TEAM WORK
3.2. EMERGING
3.3. Teacher plans experiences for students
3.4. Students work in groups
3.5. Teacher provides guidance on how to work in groups
3.6. Studnets follow duties of specific roles within collaborative groups
3.7. DEVELOPING
3.8. Teacher plans various collaboration experiences for students
3.9. Teacher guides to work in a variety of teams to share responsibiliies
3.10. ACCOMPLISHED
3.11. Teacher plans various collaborative experiences. Students form groups based on interests.
3.12. Teacher develops students' interpersonal skills through simulated real-world work environments.
3.13. Students engage in learning experiences where they have to work in a variety of teams, share responsibilities, value the opinions of others, and compromise.
3.14. INVESTIGATION SKILLS
3.15. EMERGING
3.16. Teacher provides insertion or investigation skills.
3.17. Teacher suggests approaches for students to use to answer questions or solve problems.
3.18. Teacher selects technological tools and methods that are relevant to the investigation
3.19. DEVELOPIONG
3.20. Teacher guides students through a systematic approach for investigations
3.21. Teacher includes students in conversations and decision-making appropriate investigation tools
3.22. ACCOMPLISHED
3.23. Teacher plans activities in which students work independently or in collaborative groups to plan and implement investigations
3.24. Students determine the best investigation tools, resources, and methods.
4. CRITICAL THINKING
4.1. INTEGRATION
4.2. EMERGING
4.3. Common themes/boundaries
4.4. Teacher led
4.5. 2 subject areas in lessons
4.6. DEVELOPING
4.7. Multiple content areas are linked
4.8. Teacher makes real-world connections
4.9. Students answer questions/problems
4.10. ACCOMPLISHED
4.11. Authentic opportunities to analyze real-world relationships across content areas
4.12. Students solve complex problems
4.13. PROBLEM SOLVING
4.14. EMERGING
4.15. Teacher led instruction
4.16. Teacher provides resources
4.17. Teacher guides students to supporting evidence
4.18. DEVELOPING
4.19. Teacher guided
4.20. Teacher assists students in determining if they have enough evidence
4.21. ACCOMPLISHED
4.22. Teacher designs experiences in which students to provide multiple explanations and solutions
4.23. Students provide evidence/solutions to problems
4.24. Students determine if they have enough evidence
4.25. LOGICAL THINKING
4.26. EMERGING
4.27. Teacher provides students with experiences to explore data
4.28. Students given opportunities to measure, study, create and apply
4.29. Teacher create lessons to support students' development as logical, abstract, and quantitative thinkers.
4.30. DEVELOPING
4.31. Teacher guided
4.32. Students given opportunities to use systematic procedures to problem-solve
4.33. Teacher introduces digital tools and allows students to collect and analyze data and test proposed solutions
4.34. ACCOMPLISHED
4.35. Teacher designs lessons
4.36. Students create procedures and work-out concepts for problem-solving
4.37. Students selection of digital tools
4.38. Students explain and support their logical thinking
5. COMMUNICATION
5.1. DATA and INFORMATION COLLECTION
5.2. EMERGIGING
5.3. Teacher guided experineces
5.4. Teacher provides instruction around text and media features
5.5. Teacher guides students to synthesize and evaluate information and data
5.6. Teacher directs students to communicate in a specific way
5.7. DEVELOPING
5.8. Teacher builds experiences for students to gather information from a variety of sources
5.9. Teacher provides help to students in evaluating their sources of information
5.10. Teachers require a specific number of sources and media types
5.11. Students begin to consider different interpretations of data
5.12. Teacher asks students to communicate information using varied media sources.
5.13. ACCOMPLISHED
5.14. Teacher plans authentic experiences
5.15. Students pose variety of questions to evaluate an argument
5.16. Students critique peer arguments and revise their won arguments
5.17. ARGUMENTATION
5.18. EMERGING
5.19. Teacher provides instruction on constructing and analyzing arguments
5.20. Teacher provides students with activities for them to explain how data supports their arguments
5.21. Teacher critiques competing arguments and identifies the merits and disadvantages of each argument
5.22. DEVELOPING
5.23. Teacher guided
5.24. Students analyze personal arguments and the arguments of others for flawed reasoning, bias, or misconceptions
5.25. Teacher critiques competing arguments and helps identify the merits and disadvantages to determine the best argument
5.26. ACCOMPLISHED
5.27. Teacher plans opportunities for students
5.28. Students pose variety of questions to evaluate an argument
5.29. Teacher asks students to respectfully critique peer arguments and revise their own arguments based on the discussion with others.