Why do we need to understand and conserve rainforests?
by
Eloise Roper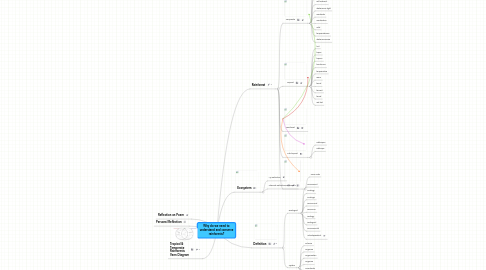 0.0
stars - reviews range from
0
to
5
Why do we need to understand and conserve rainforests?
Ecological
System
Temperate
A Rainforest in a temperate area.
Tropical
A Rainforest in a tropical area.
Rainforest
A rainforest with heavy annual rainfall
Sub-tropical
Monsoonal
Tropical & Temperate Rainforests Venn Diagram
Ecosystem
My Definition
An Ecosystem is when all the plants, trees, animals, water and soil work together in harmony.
An ecosystem is a complex set of relationships among thew living resources, habitats, and residents of an area. It includes plants, trees, animals, fish, birds, micro-organisms, water, soil and people. -kidscorner www.forests.mtu.edu
Reflection on Poem
Of Oceans, Rainforests and Creatures by Peter.S Quinn Summary  The poem is saying that we have to look after all things. We should keep  places safe and clean because the oceans and rainforests are full of unknown creatures for the world to discover. We need to conserve our world and look after its spectacular beauty. Our world is unique with treasures and we need to look after it. Mood: Calm
Personal Reflection
We eat Mcdonalds and we drink juice and nuts. We could recycle more. Use technology more instead of paper. Re use things till they are no longer useable.