HERO
by
Barry Janzen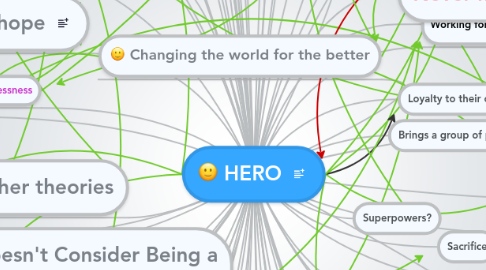 0.0
stars - reviews range from
0
to
5
HERO
Doesn't let emotion get in way of their heroism.
empowered and empowering
Good frame of mind
Loyalty to their cause
Brings a group of people together
Risking by defending a moral cause
"The key to heroism is a concern for other people in need—a concern to defend a moral cause, knowing there is a personal risk, done without expectation of reward" - Philip Zimbardo, a psychologist best known for the Stanford Prison Experiment
open minded
Superpowers?
never gives up
the Greater Good
modest
nobility
encouraging
selflessness
humble
Unique
Standing up for others
morals
exploits
Caring
kind
Respectful
Helpful
Working for a cause
Doing the right thing
Courage and Bravery.
A hero should always put others before themselves
peaceful
courageous
Loving
emotionally strong
Special
selfless
Making Mistakes but learning from them
Nurturing
LOVE
Making a Difference
standing up and speaking out
Acknowleges other theories
Inspiring
Opposes the wrong
rawr?
Brings hope
being a role model
making the right choices
This statement has a broad range of meaning. It can be heard as saying that heroes are always perfect, which is not true because they are human too, but it can also mean deciding what's good for others from their(the heroes) perspective.
Sacrifice
compassionate
Persistant
Alliance
Considerate
Doesn't Consider Being a Hero a Chore
Sacrifice
Dedication
Loyalty
Polite
Intrepidity
Valor
Changing the world for the better
Conviction
Selfless
Inspiring
a desire to help others
risk
Kindness
Brave
Positive
Conquers Others
Protects his country
Inspiring actions
Helpful
Doesn't try to be a hero
Peace
Never makes mistakes
I do not agree with this statement. How do we learn the difference between right and wrong without making a few mistakes along the way?
Doesn't let emotion get in their way of making a heroic decision.
Isn't a hero for themselves.
visionary
aspiration
Independent
Never Gives Up Hope
Strong Sense of Self
altruistic
Humanity
Gives hope/courage to others