Earthship
by
Reiner Zukunft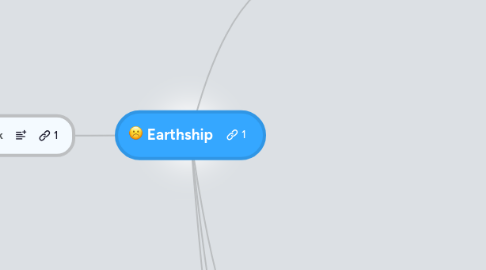 0.0
stars - reviews range from
0
to
5
Here's a comment or question is a thought.
Notiz für mich selbst: Barrierefreies wohnen Herstellung der Baustoffe städtische Gartenarbeit virtueller Wasser Engergie -und Wärmeversorung Netzneutralität innerhalb der Gemeinschaft freier Zugang für Rollstuhlfaherinnen -und Rollstuhfahrer Note for me: Barrier-free live Production of the building materials urban garden work virtual waters Network neutrality within the community free Water, heat and energy supply acces for wheelchair
Even three year-old infants are capable of cooperative behavior. The degree of cooperation determined the fair distribution of profits. Children go through various stages of development. One of the best for parents: the "Mine" phase in which everything suddenly heard the dear child, and that makes for happy mood. But three year old children already often show a different behavior: they often look for the commonality with other children, they call upon to play and continue playing together and share their booty like candy and often unsolicited. Comparisons between children and monkeys The studies of this behavior are just beginning. Researchers at the Max Planck Institute for Comparative Anthropology in Leipzig, but hope to be the key to human behavior. You want to test with children and primates to find out how the humans from monkeys. Especially the early phase of human development is therefore of interest to them: What makes a man a social and cultural nature, which behavior is more learned, learned or instinctive, and what impact has this had on the development of the people perhaps? Cooperation as a core human competence After experiments with 36 kindergarten children and 15 chimpanzees they come to the conclusion so far: Both humans and apes have the opportunity to work together, but in humans this ability seems to be much more pronounced. Why do the children behave, but also for the scientist is still completely open.
People tree planting drives that were previously only as a dog toilet. They grow potatoes on the balcony or demonstrate against the banking system. These are small steps that make the world a little nicer. "Just a good life" is the title of a new book summarizes the ideas that make the people who give their unease about our current economic system expression. Something is not right, feel many. The one involved in the Occupy-movement, the other protested planted in the city green spaces, legally or illegally, and the third against food waste through the so-called trash diving. The hope lies in the future. As different as is the empowerment of people. Peter Plöger makes a variety of non-ideological impulses and sees it as a hopeful sign. DRadio know who invited him to speak to him about his theories. We want to know from him how consistently a "good life" can be these days and if contradictions are essential. editors: Christiane Wirtz (Chair), Julia Rosch (Online Editor), Philipp Jahn (newsroom) Guests: Peter Plöger Music: Talking Heads - Road to Nowhere Joe Jackson - Steppin 'out Janelle Monáe - Neon Valley Street Nancy Sinatra - You Only Live Twice David Bowie - Sound and Vision One Republic - Good Republic riddle: Solution: Led Zeppelin
Note: Calculation of the consumption of virtual water. Question: How much virtual water is needed for building materials?
Here's a comment or question is a thought.
(EN)You have the option to display the page in the Wikipedia in your language./ (DE)Du hast die Möglichkeit in Wikipedia die Seite in Deiner Sprache anzeigen zu lassen. (EN)The exclamation mark has the meaning that the text is unfortunately not in "any language" is available on Wikipedia (DE)Das Ausrufezeichen hat die Bedeutung dass der Text leider nicht in "alle Sprachen" verfügbar ist auf Wikipedia