Human Resources
by Kaitlyn Newsom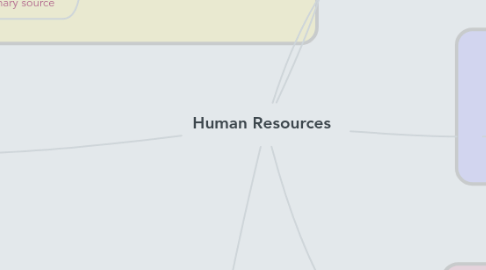 1. Paperwork
1.1. Process and fill out paperwork
1.2. Track any employee complaints on paper
1.3. File all important papers
2. Hiring
2.1. Interviewing possible new employees
2.1.1. Conducting background checks on new hires
2.1.2. Contacting references from applications
2.2. Getting new employees orientated into the company.
2.3. Telling possible new hires about possible benefits.
3. Problem Solver
3.1. Act as a buffer between employees for any issues that may arise
3.2. Be available for lower employees to voice their opinions on things that need to be changed
3.3. Listen and solve any problems employees have with the higher ups
3.4. Act as a disciplinary source
4. Communicator
4.1. Be a link from the higher ups to the company
4.2. Find out what they're looking for in new employees
4.3. Tell managers about any new policies. For example workplace harassment.
5. Training
5.1. Implement new training programs
5.2. Evaluate those programs
5.3. Create programs that improve employee performance
6. Processer
6.1. Receive incoming mail and sort it