Classroom management French 101, 201
by
Danièle Arnaud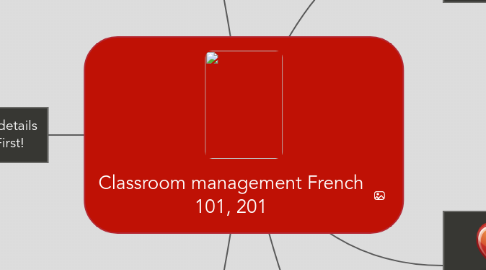 0.0
stars -
0
reviews range from
0
to
5
Classroom management French 101, 201
The students have to come up with their own dialogue and record their voices while reading what they wrote in French covering the grammar + vocabulary every two chapters from Espaces. Done in Blackboard.
Internet assignment
Each group has to make some research on the internet to make comparisons between specific topics in French culture versus other world cultures. Turned in via Turnitin in Blackboard.
Mapping of my classes: details for Week 17 Pedagogy First!
My Folders in Blackboard for Students: what they see.
Individual Work
The essay or composition is turned in Turnitin via Blackboard.
Group Work
Assignments about making comparisons between French culture and cultures from other countries: the US, etc.
I create a written report from Blackboard for each assignment after grading so the students know what to work on (grammar, vocabulary mistakes, sentences constructions). They also see the average grade for each assignment for the class to make comparisons with their own assignments.
Hybrid Class also means that we do the following besides the requirements....
This is still an onsite class but using technology in class and outside the classroom to enhance what we do with the textbook. We
We, at times, see some fun educational videos on TV5 Monde and the news.
Our Main Objective: to learn while having fun in French !
If I don't have too many students, I teach in a French bakery next to the school. Once a semester.
Extra Credit
Via Ning, students can participate at any time of the day with interactive discussions between themselves on many various cultural topics and exchanges their viewpoints with French students in a college in France.
Students can read some short French children stories to young American children up to 5 years old.
Self-practice quizzes (with answers) done in class via the University of austin, Texas and at home for review purposes before the tests done in class.
Getting hold of me
Via "Messages" in Blackboard so I can centralize all the students'messages or leaving a phone message on my voice box and during office hours.