Land Development Workflow
by
Dana Probert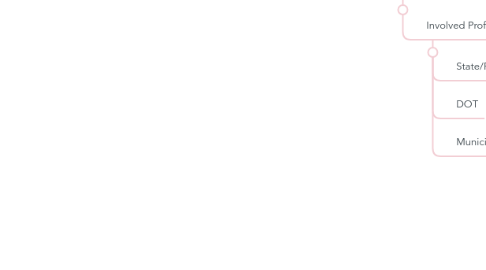 5.0
stars -
1
reviews range from
0
to
5
Land Development Workflow
A sanitary sewer is an underground carriage system specifically for transporting sewage from houses and commercial buildings through pipes to treatment or disposal. Sanitary sewers serving industrial areas also carry industrial wastewater. The system of sewers is called sewerage.Sanitary sewers are distinguished from open sewers in that the sanitary system is closed off from its surroundings to limit interaction between the waste and the landscape that it travels through. They are also usually distinguished from combined sewers, which handle not only sewage but also surface runoff. Open sewers, consisting of gutters and urban streambeds, were common worldwide before the 20th century. In now-developed countries, large efforts were made during the late 19th and early 20th centuries to cover the formerly open sewers, converting them to closed systems with cast iron, steel, or concrete pipes, masonry, and concrete arches. Open sewers are not used in developed countries today, but they remain in use in some developing countries.
On Site Waste Disposal
A civic amenity site or household waste recycling centre is a facility where the public can dispose of household waste and also often containing recycling points. Civic amenity sites are run by the local authority in a given area. Collection points for recyclable waste such as green waste, metals, glass and other waste types are available. Items that cannot be collected by local waste collection schemes such as bulky waste are also provided. In the United Kingdom, civic amenity sites are informally called "tips" or "dumps."
Types, Septic System, Community System, Community Treatment
Calculations
Plans
Sanitary Sewer Network
The Washington Suburban Sanitary Commission is a government agency that provides safe drinking water and wastewater treatment for Montgomery and Prince George's Counties in Maryland except for a few cities in Montgomery County that continue to operate their own water facilities. It was established on May 1, 1918. It is the eighth largest water and wastewater utility in the United States. The WSSC serves about 1.8 million people in an approximately 1,000-square-mile area. It owns and manages about 10,000 miles of water and sewer mains.
Hydraulic Analysis and Report
Plans
Profiles
Cross Sections
Details
Utility
Water Service Plans
Water Network Analysis and Report
Fire Marshal / Fire Safety Plans
Fire Flow Analysis and Report
Pre and Post Development Hydrology Analysis and Report
Traffic Impact Studies
Involved Professionals + Stakeholders
rtdyghjf
State/Regional Planning
DOT
Municipality
Land Acquisition
Legal Profdnals
Online Datasources, Liens, Zoning
Owner
Private
Government
Developer
Online Map Viewers, Google Earth, Google Maps, County Parcel + Tax Info, Zoning, Development Areas
Real Estate Sales Databases
Site Visits, Photography
Initiation
Investigation and Due Diligence
Phase I+II Environmental Assessments
Environmental Scientist or Engineer
Involved Professionals + Stakeholders
Soils Investigation
Septic/Waste Disposal
Stormwater Management Feasibility
Involved Professionals + Stakeholders, Soil Scientist, Surveyors, State/Local Environmental Agency
Wetlands Delineation
Involved Professionals + Stakeholders, Wetlands Specialist, Army Corps of Engineers, State/Local Environmental Agency, Surveyors
Geotechnical Investigations
Involved Professionals + Stakeholders, Geotechnical Engineer + Staff, Structural Engineers + Staff, Surveyors
Endangered Species/Ecological Investigation
Involved Professionals + Stakeholders, Environmental Scientist, Engineer or Specialist, Federal Agencies, State Wildlife and Environmental Agencies
Archeological Investigations
Involved Professionals + Stakeholders, Archeologist, Surveyors, Federal Agencies, State Historical and Environmental Agencies
Determining Jurisdictions
Determining Process for Approval
Determining Additional Required Due Diligence
Involved Professionals + Stakeholders, Surveyor, Government Agency, Legal Professionals, Urban/Land Planners
Flooding
HEC RAS
Flood Mapping
Possible Utility Connections
Water
Sewer
Natural Gas
Involved Professionals + Stakeholders, Government Agency, Municipality, Private Utility Provider, Surveyor
Electricity
Land Use
Involved Professionals + Stakeholders, Surveyor, Urban Planner / Land Planner, State Planning Board, Municipality, Government Agency
Special Processes?, Planning Regions, Fit in with Master Plan, Overlay Zones, Conditional Use?, Zoning Change?
Planning/Feasibility
Conceptual Site Layout
Existing conditions, Utility Connections, All elements identified in due diligence, Areas of Concern
Conceptual Design, Parceling, Parking, Many iterations, Ammenities, Stormwater Management, Buffers
Professionals, Civil Engineer, Surveyor, Urban Planner/Land Planner, Architect, Landscape Architect
Stakeholders/Approvals Required, Zoning Board, Town/County Council, Government Agencies, Environmental, Historical, Wildlife, Transportation, More, more, more, Adjacent Property Owners, Utility Boards, Servicing Agreements, Planning Board
Detailed Design
Existing Conditions
Road-Transportation
Road Plans, Plans, Profiles, Cross Sections
Entrance, Plans
Stormwater Management Plans
Drainage, Plans, Profiles, Pipe Design, Hydraulic Analysis
Grading, Plans
BMPs, Types, Green BMPs, Ponds, Wetlands, Bioretention, Infiltration, Plans, Swales, Structural BMPs, Stormceptor, Underground Chambers, Hard Armor Channels, Notes and Details, Cross Sections, Analysis and Report
Erosion and Sediment Control, Plans, Calculations/Analysis typically shown on plans
Landscape and Lighting Plans
Site Plans/ Record Plat
Professionals Involved
Land/Urban Planners
Landscape Architects
Architect
Civil Engineer + Staff
Construction
Stakeout
Professionals Involved
Construction Management
Trades
Architect
Landscape
Surveyor
Home Builder
Geotechnical Engineer
Structural Engineer
Environmental Concerns
Erosion and Sediment Control
SWPPP
Approvals/Stakeholders
Gov't Agencies
EPA, Environmental Engineer
Building Inspectors
Private/Public Utility Companies
Future Ownership Inspectors (i.e. DOT for roads)
Construction Administration
Utility Construction
Road Construction
Building Construction, Exterior, Interior
Progress Payment
Bidding
Estimates
Construction Inspection
Sequence of Construction
Maintenance
HOA
Municipality
Utilities
Roads, Sidewalks , Etc.
Stormwater Facilities
Park/Open Space
Environmental Agency
DOT
Parks and Rec
Surveyor