Mobile Commerce
by Muhammad Reza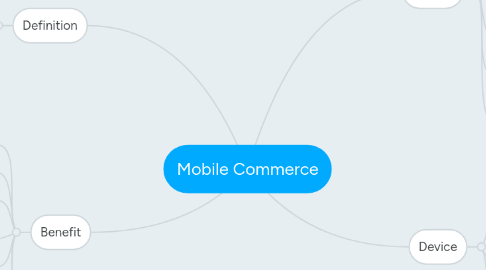 1. Definition
1.1. M-commerce (mobile commerce) is the buying and selling of goods and services through wireless handheld devices such as cellular telephone and personal digital assistants (PDAs). Known as next-generation e-commerce, m-commerce enables users to access the Internet without needing to find a place to plug in. The emerging technology behind m-commerce, which is based on the Wireless Application Protocol (WAP), has made far greater strides in Europe, where mobile devices equipped with Web-ready micro-browsers are much more common than in the United States.
2. History
2.1. 1. Merita Bank launched in 1997 the first phone-based banking service
2.2. 2. in 1998, the first digital content that could be downloaded to mobile phones was made available
2.3. 3. Two commercial platforms for m-commerce were set up in 1999, There is Japan and Philipphines
2.4. 4. In 2008 already 9 million US mobile subscribers claimed to have used the mobile web to pay for products or services
2.5. 5. 2011 m-commerce had increased by 173% in comparison to the previous year.
2.6. 6. Now, we can enjoy the speed and security systems that have been updated from the previous
3. Device
3.1. 1. Mobile Phone
3.2. 2. Tablet
3.3. 3. Laptop
3.4. 4. PC
4. Benefit
4.1. Personal touch – Push notifications
4.2. Instant contact – One-step calling
4.3. Complete Access
4.4. Location Tracking – The must-have advantage to triple conversions
4.5. Payments
4.6. Promotional Mediums – Omni-channel experience is the new trend
4.7. The future – Investments towards bettering customer experience