Algorithms, Data Structures, Computer Science, Math Created by svndao
by
Seven D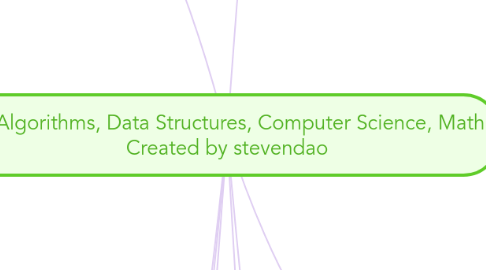 5.0
stars -
11
reviews range from
0
to
5
Algorithms, Data Structures, Computer Science, Math Created by svndao
Flow of Control
Iterative
Recursion
Math
Math Theory
Numbers
Discrete Math
General Knowledge
CS Concepts
Bit Manipulation
Dynamic Programming
Greedy Algorithm
Recur­sion is the key in back­track­ing pro­gram­ming. As the name sug­gests we back­track to find the solu­tion. We start with one pos­si­ble move out of many avail­able moves and try to solve the prob­lem if we are able to solve the prob­lem with the selected move then we will print the solu­tion else we will back­track and select some other move and try to solve it. If none if the moves work out we will claim that there is no solu­tion for the problem.
System Design Concepts
P vs NP Problem
The P versus NP problem is the determination of whether all NP-problems are actually P-problems. If P and NP are not equivalent, then the solution of NP-problems requires (in the worst case) an exhaustive search, while if they are, then asymptotically faster algorithms may exist. The answer is not currently known, but determination of the status of this question would have dramatic consequences for the potential speed with which many difficult and important problems could be solved.
Deterministic vs Non-Deterministic
Algorithm Theory
Classifying Algorithms
Data Structures
API Methods to Know
Algorithms
General
Sorting
Searching
Java
Concepts
Data Structure Comparisons