Linda Garza Sophomore Year Portfolio
by
Linda Garza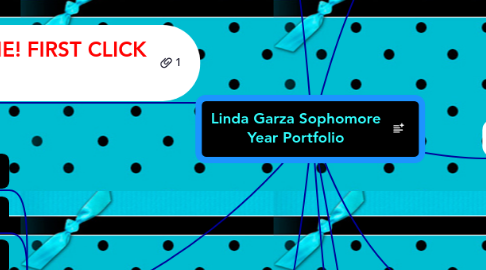 0.0
stars -
0
reviews range from
0
to
5
Linda Garza Sophomore Year Portfolio
Progress and data collected from 2010-2011 New Tech year.  Data consists of test scores, projects, and pieces of my own personal collection.  Work presented reflects SWLOs (School Wide Learning Outcomes: Work Ethic, Communication, Collaboration, Citizenship, Technology, and Creative Problem Solving) and Indiana state standards.
Religions
This presentation was about teaching and telling the class about Christianity.  World History standard 2.3 is about how religions differ form each other. To present your work, each group had to create a powerpoint and a documentary.  In the English standard 10.7.6 it mentions body language and word choice for audience during speeches. For the first presentation, everyone was and awkward. No one knew how to stand and how to have their body. After the first presentation I choose not to have hand written notes, because it was a distraction to have something in my hands.  Public speaking became easier for each presentation and word choice and body language was natural and fluent.
rubric, rubric, rubric, rubric
Language/World History
Language World Arts in a combined class of English Language Arts/Literature and World History.
Success
Lowell's Quote Essay
Projects
Opression, Web Page Presentation, Worksheet on Oppression, worksheet, Opression Essay
Time Capsule, Graduation Letter
The Odyssey, Odysseus Essay
Where are They Now?, Biography InfoQuest, other side
Algebra II
Work
Rational Expressions and Equations Test
Bio-Health
Bio-Health is a combined class with the subjects Biology and Health.
Projects
DNA In the Courtroom, DNA Model
Personal Collection
Stories
Novels or ideas of novels that I have started.  I wish there was in invention where my ideas automatically turn into books, perfect, complete books.  
Poetry
Poems from last year and some that I created this year.  At first it was mostly about love, but now I want to write about truth, what is going on, and problems others can relate too.
Lindolls are dolls that I make by sewing together cut out cloth, buttons, and etc.
Reading is a big part of my life.  It may be a drag or pain for others, but it is my world.  I can read for hours in the sunlight and not be disturb or have a connection to reality.
Standards
English
10.1.1
10.2.3
10.3.12
10.4.4
10.5.3
10.6.3
10.7.6
World History
WH.2.3
WH.5.2
WH.9.3
Biology
B.1.26
Algebra II
A2.1.1
SWLOs
Work Ethic
Citizenship
Collaboration
Communication
Technology
Creative Problem Solving
WELCOME! FIRST CLICK HERE!!!