Contemplative or Eco-dharma "one movement"
by
Kritee Kritee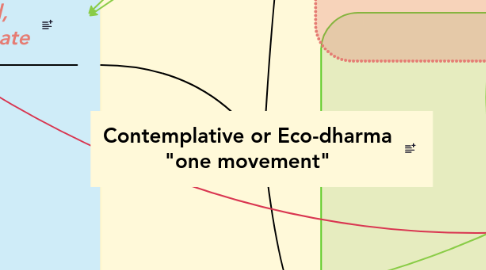 0.0
stars -
0
reviews range from
0
to
5
One movement: http://boundlessinmotion.org/one-movement/ Three pillars of ecodharma: http://boundlessinmotion.org/three-pillars-of-eco-dharma/ Ecodharma communities and friendships: http://boundlessinmotion.org/ecodharma-friendship/
For most of us, it is not possible to engage deeply in "inner" psycho-spiritual practices and "outer" strategic actions over a long-term without a community. We need to focus on building wise and skillful communities that enable both of our inner and outer work.
Culture/Norms
Model institutions
Action: Strategic, collective & holistic
Without strategic action on the part of community leaders and members, it is not possible to create spaces where inner and outer transformations can take place. If the actions are limited to building of meditation centers which do not pay attention to ecological footprint, racial dynamics, participation in democracy, the actions are only supported a lop-sided individual transformation. The transformation isn't holistic without looking at systemic and institutional causes of our pain.
Alternative/local economies & transition towns
Regeneration of ecosystems
Appropriate technology
Technology is appropriate when it supports communities and individuals in ways that strengthen our inter-connection with nature, honor the ecosystems by constantly replenishing them and help build non-financial economies. Buildings that rely on fossil fuels for their construction, or those that do not allow recycling of (grey)water or organic waste do not honor our Blue planet. Similarly, technologies that are either not necessary or too intricate to be used by majority of human beings on the planet only to become tools for big corporations to make more profit might not be appropriate.
Education & Culture
Delegative Democracy
Inter-connection
Wellbeing
"True need" koans: Mindfulness of speed & ethical consumerism
Do we really need to aquire what is advertised as being important for our happiness? Can we use some of our non-financial capital to meet our genuine needs, especially in a way that build inter-dependence in our community?