Teach Effectively, Study Efficiently
Mind Map for Education.
Discover the benefits of mind mapping for education. MindMeister is the world's #1 mind mapping tool and the perfect aid for teachers and students alike.
Create interactive lesson plans.
Learn with proven study techniques.
Plan group projects and assignments.
Trusted by 27 million happy users worldwide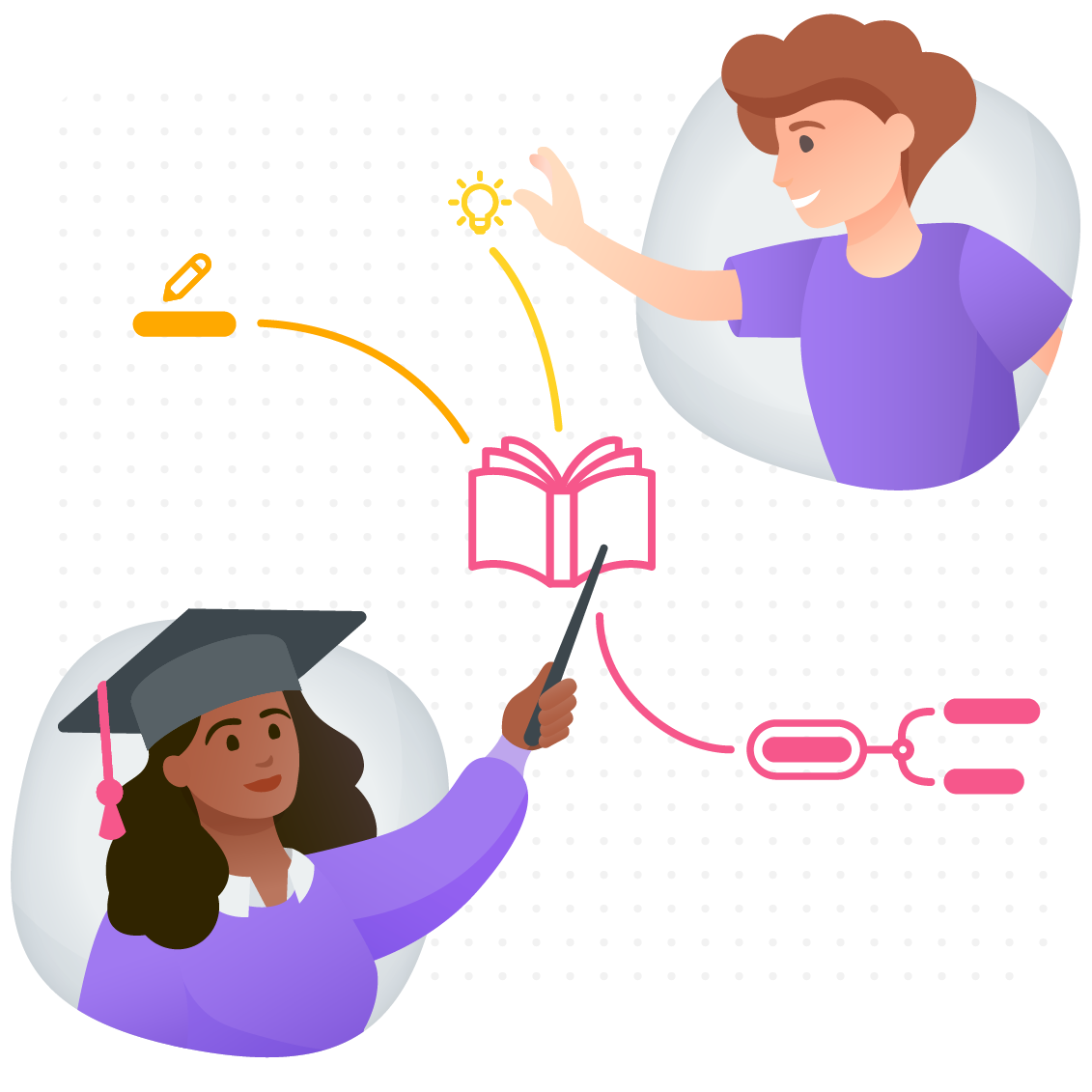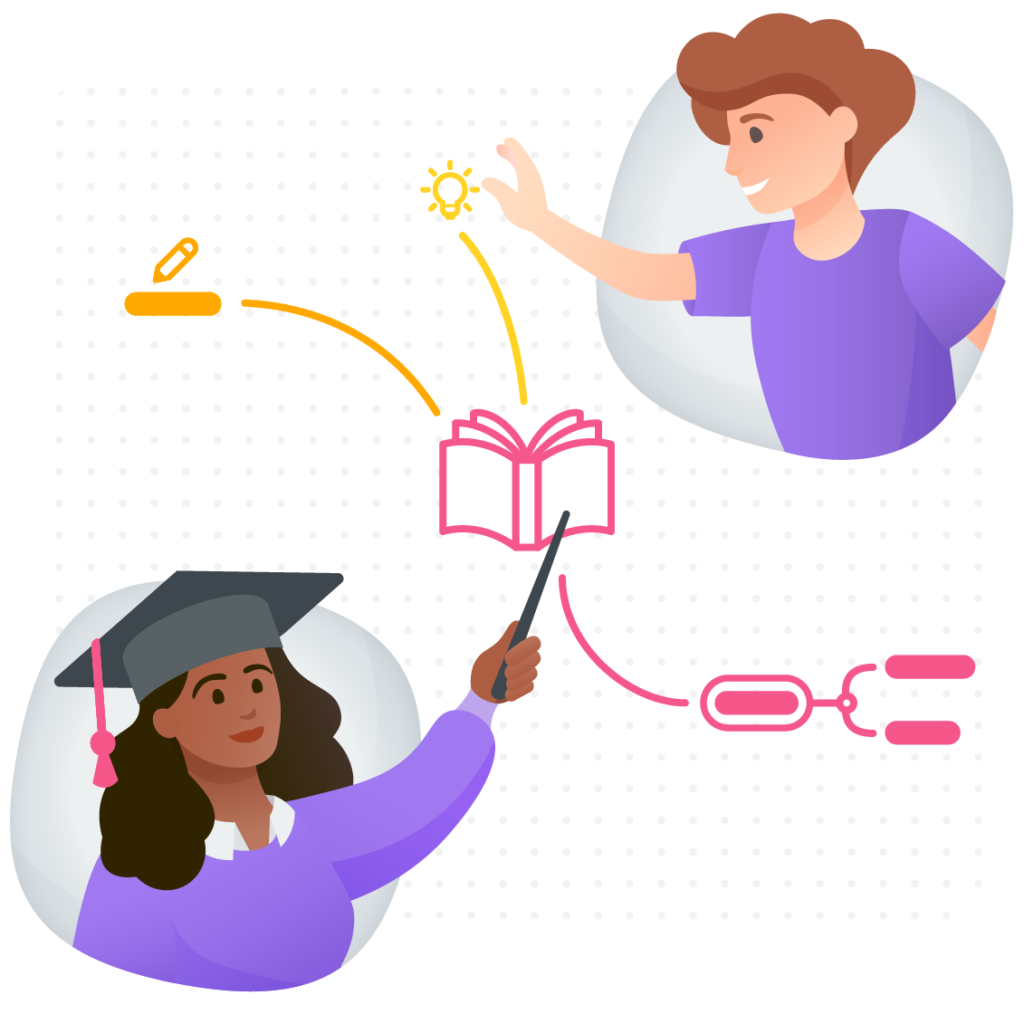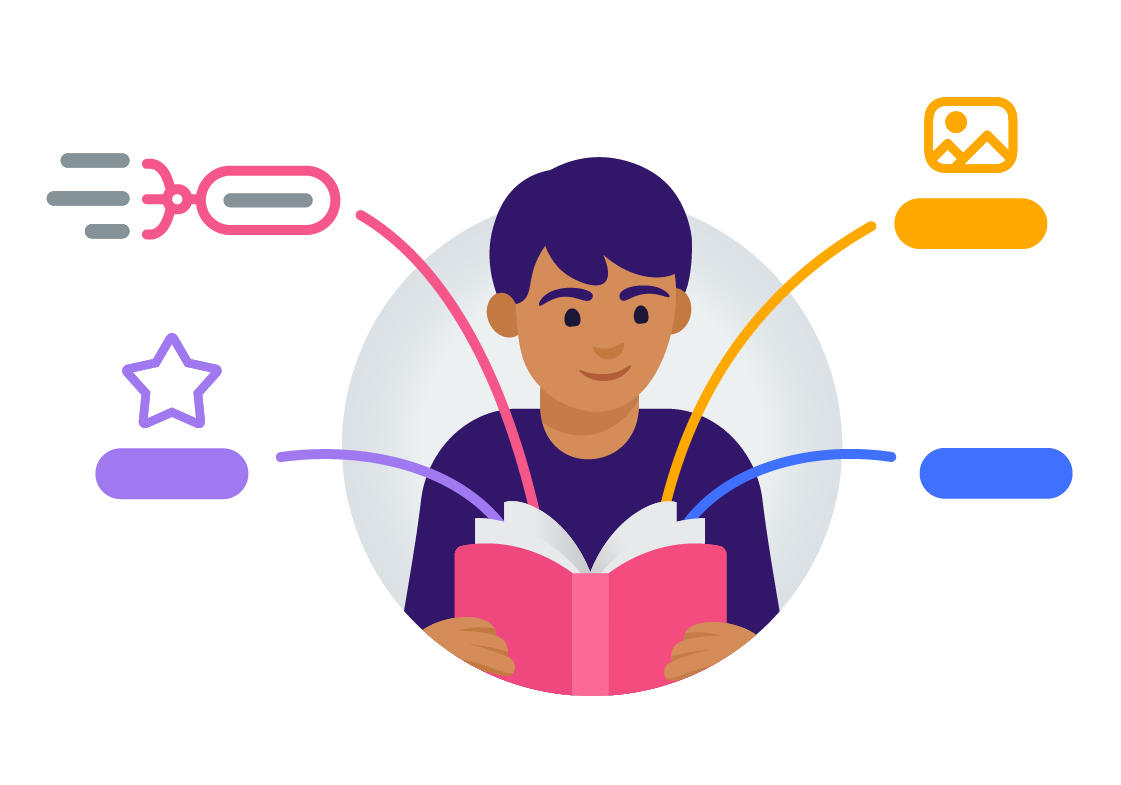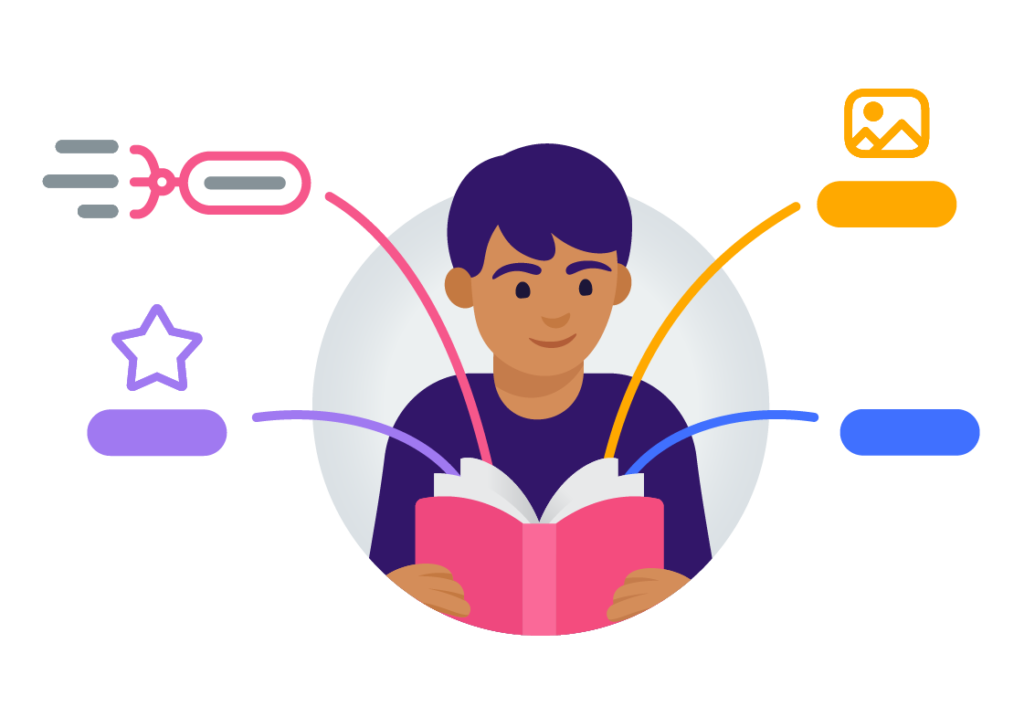 Academics, Amplified
An Effective Study Technique.
Mind mapping enables you to learn faster, retain more information, and take better notes. Studies have found that mind maps can improve memory by 10-15 percent, others go even higher and estimate improvements of up to 32 percent. From the start of the learning process to preparing for the big test, MindMeister helps students succeed.
Plan Lessons with Mind Maps
Watch Knowledge Grow.
Organize your ideas, add icons and emojis, highlight important points, and draw connections between themes. Use your lesson plan mind maps as a springboard for meaningful discussions with your class. MindMeister mind maps make any lesson productive and fun.
Create engaging, visual lesson plans.
Share maps and resources easily with students.
Link external files and resources.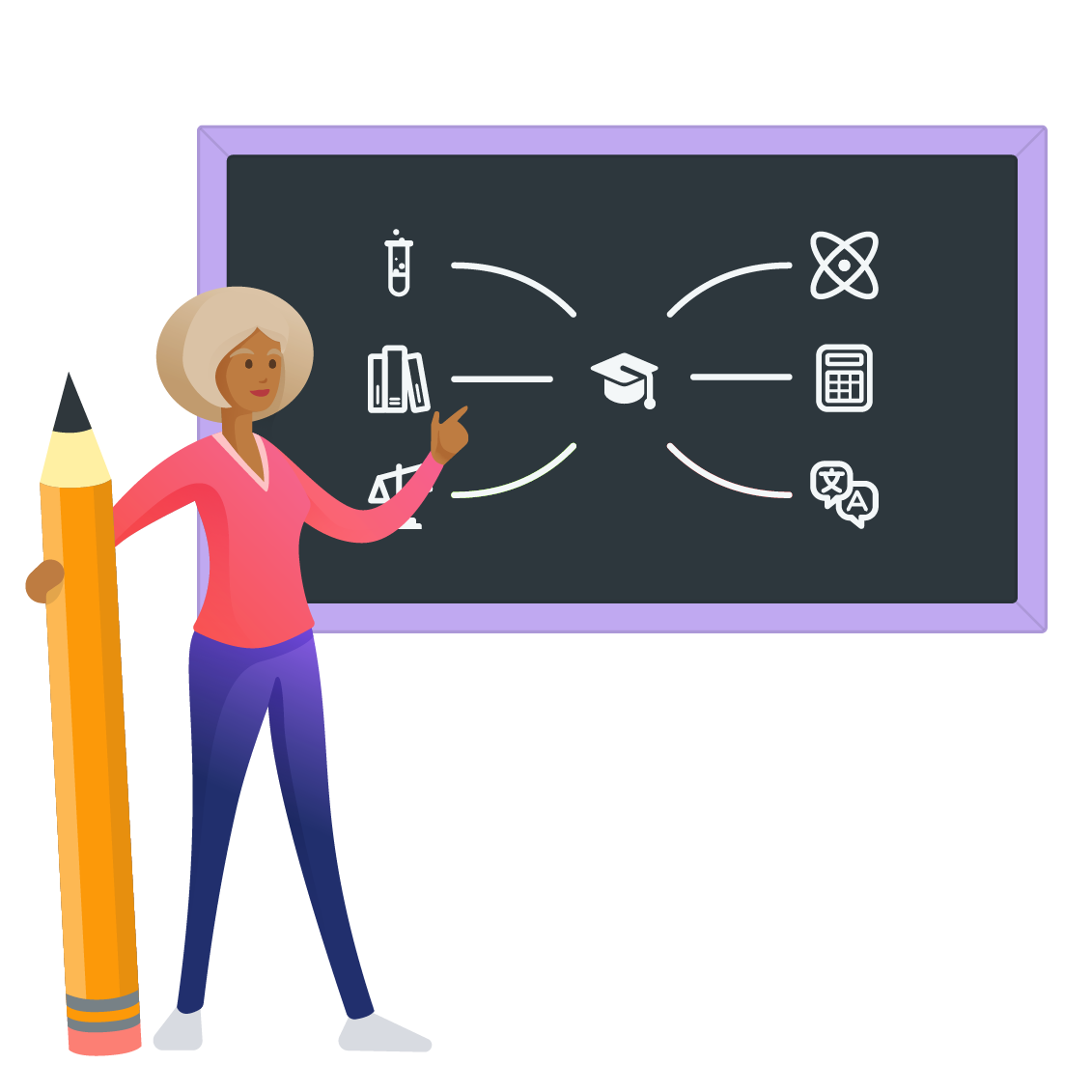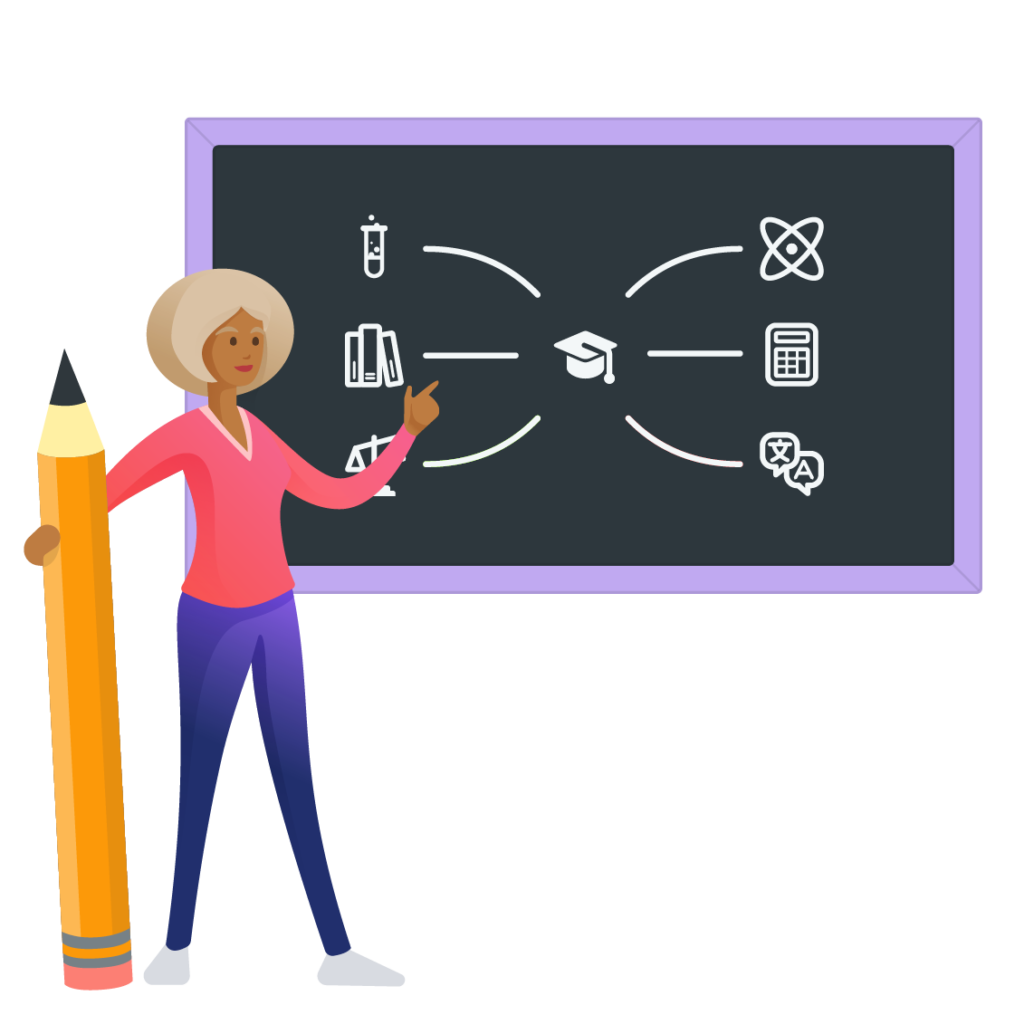 Mind Map for Education
MindMeister: The Features.
Whether you're a student looking for effective study techniques or an experienced educator interested in dynamic teaching methods, MindMeister is the perfect tool for you. Our mind mapping software empowers people throughout the education system to create intuitive mind maps that inform and inspire. MindMeister's extensive feature set fuels your creativity and drives learning every step of the way.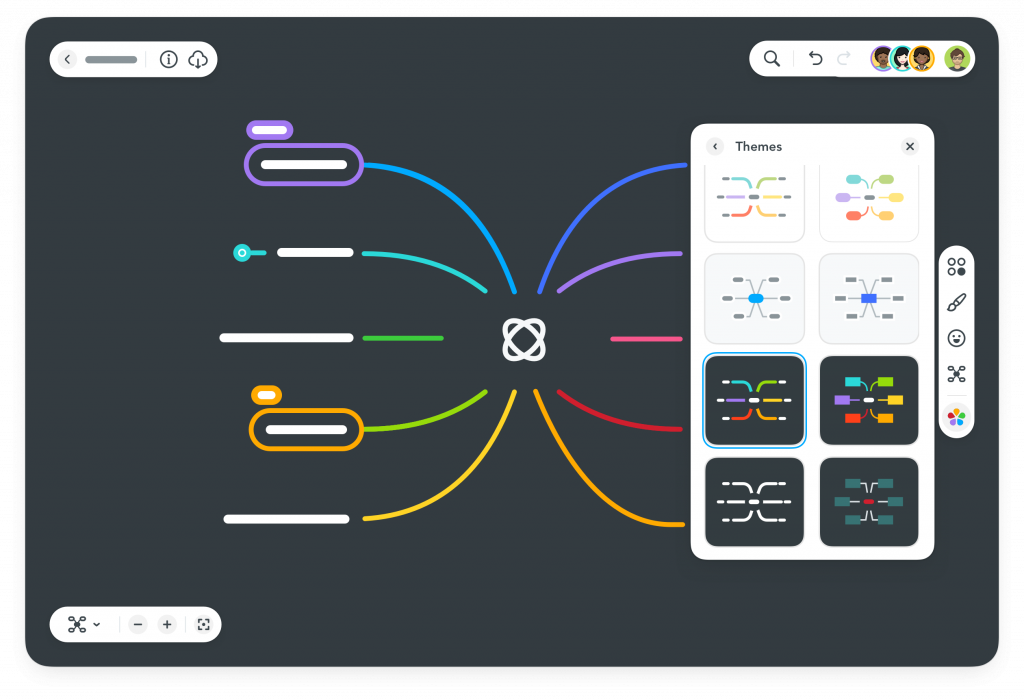 Themes
Explore MindMeister's expertly-designed themes to add color and style to your educational mind maps: improving readability and comprehension.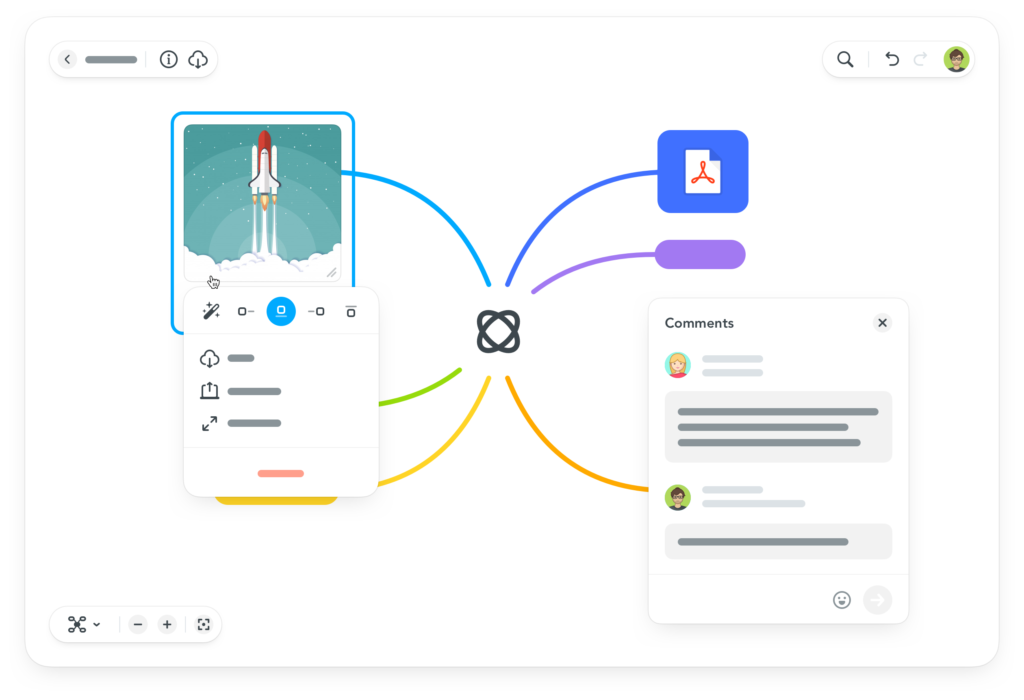 Map Notes, Attachments & Comments
Build a mind map as unique as your ideas. Add links and images to any topic, then discuss ideas with your class via comments.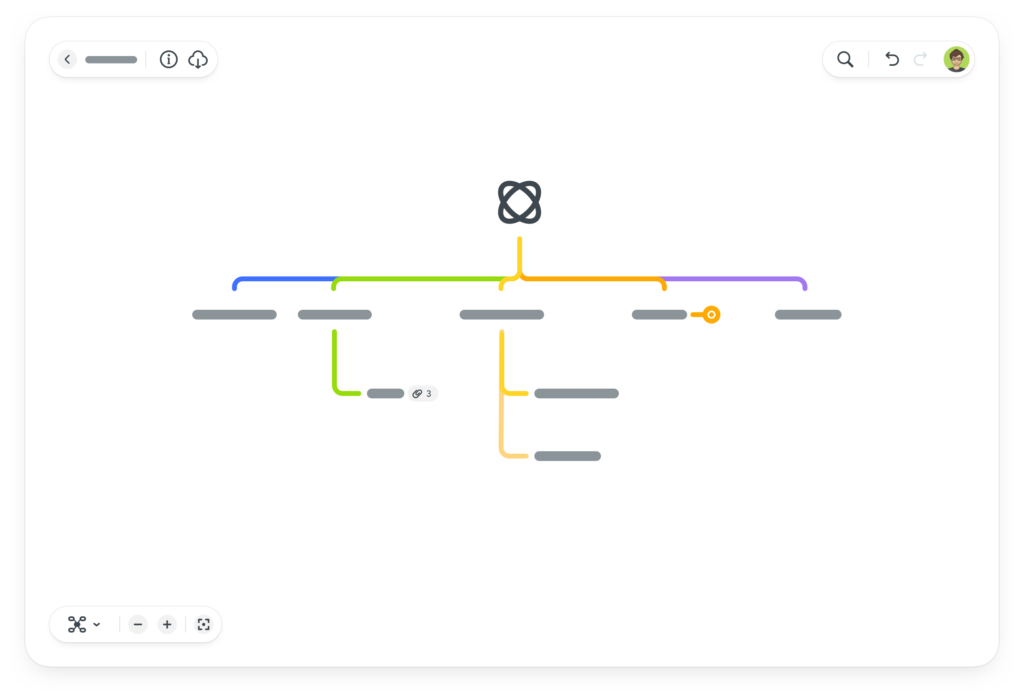 Map Layouts
Organize your maps into various layouts – including org charts and aligned formats – to develop lesson plans, lecture notes or essay outlines effectively.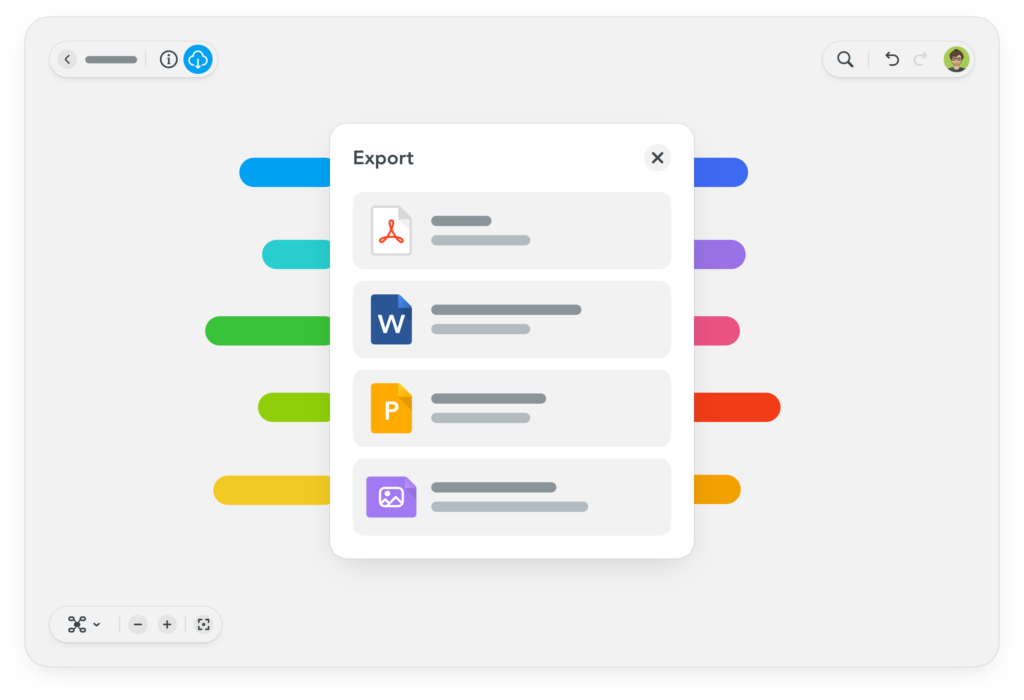 Export and Share
Develop and present your maps with other types of software by exporting to PDF, Microsoft Word, PowerPoint and more.
Learn What Millions of Educators Already Know
Start for Free.
Upgrade Anytime.
The Secret to Student Success
Why You Should Use Mind Maps for Education.
Online mind mapping is an essential tool at all stages of education: from early-years learners to PhD students. Regardless of in-person or distanced learning, it's a way to connect with students, work on projects asynchronously and develop a deeper understanding of classroom topics. What's more, the process of mind mapping actually helps students engage and learn the material more efficiently.
Retain Information, Build Memory.
Absorb More Knowledge
Mind maps are full of mental triggers that help your brain comprehend and store concepts more easily. You'll take fewer notes, need fewer revisions and still retain more facts than you would with linear notes!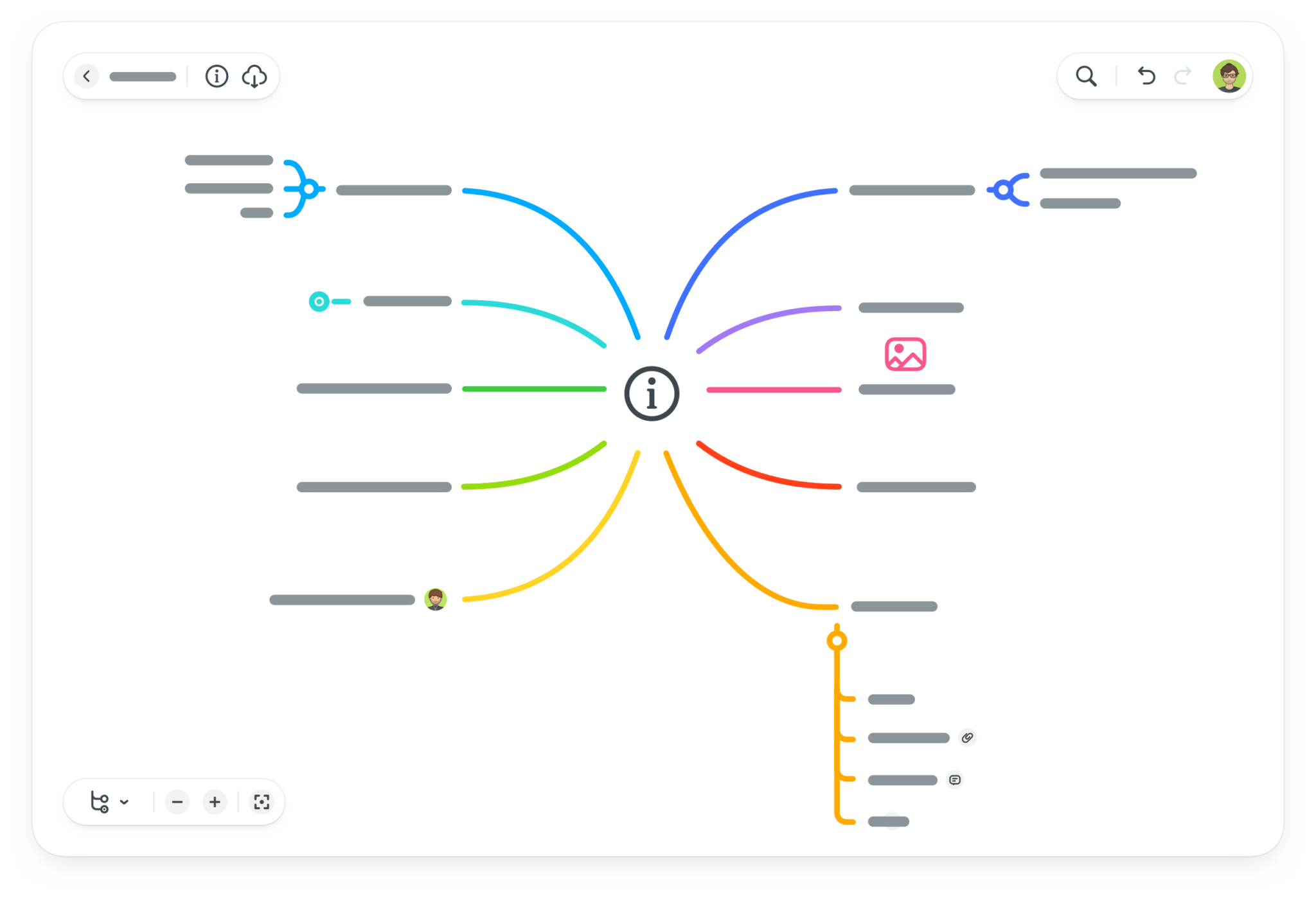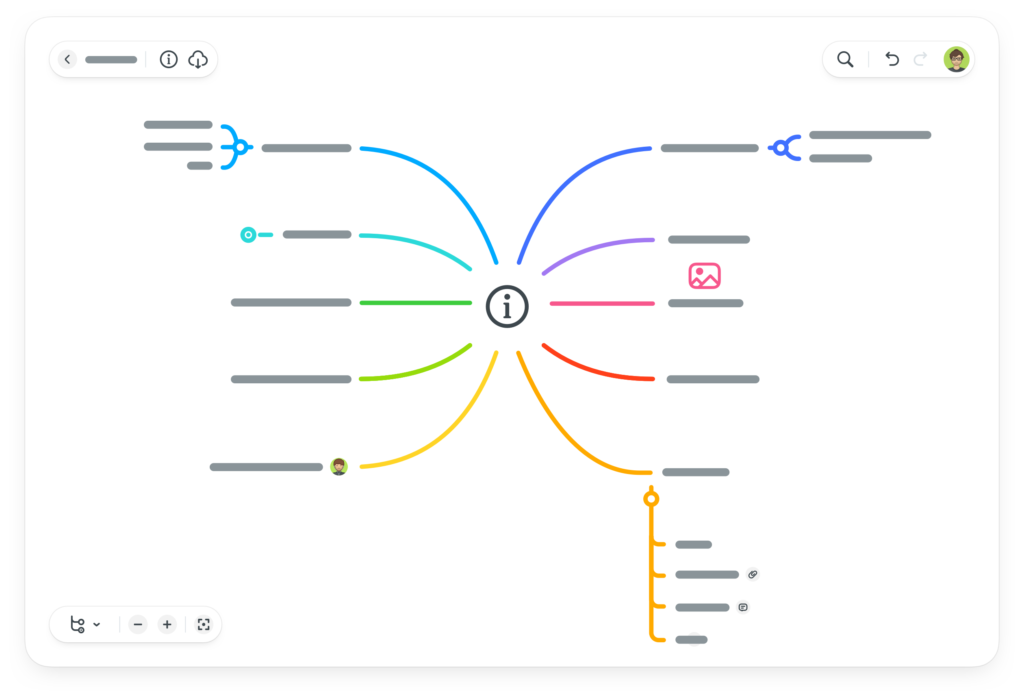 Infinite Space for Information.
Structure Ideas and Concepts
Mind maps can store and structure vast amounts of information. They display hierarchy, show relationships between single topics and enable you to see the "big picture" at a glance. This also makes them ideal for summarizing texts.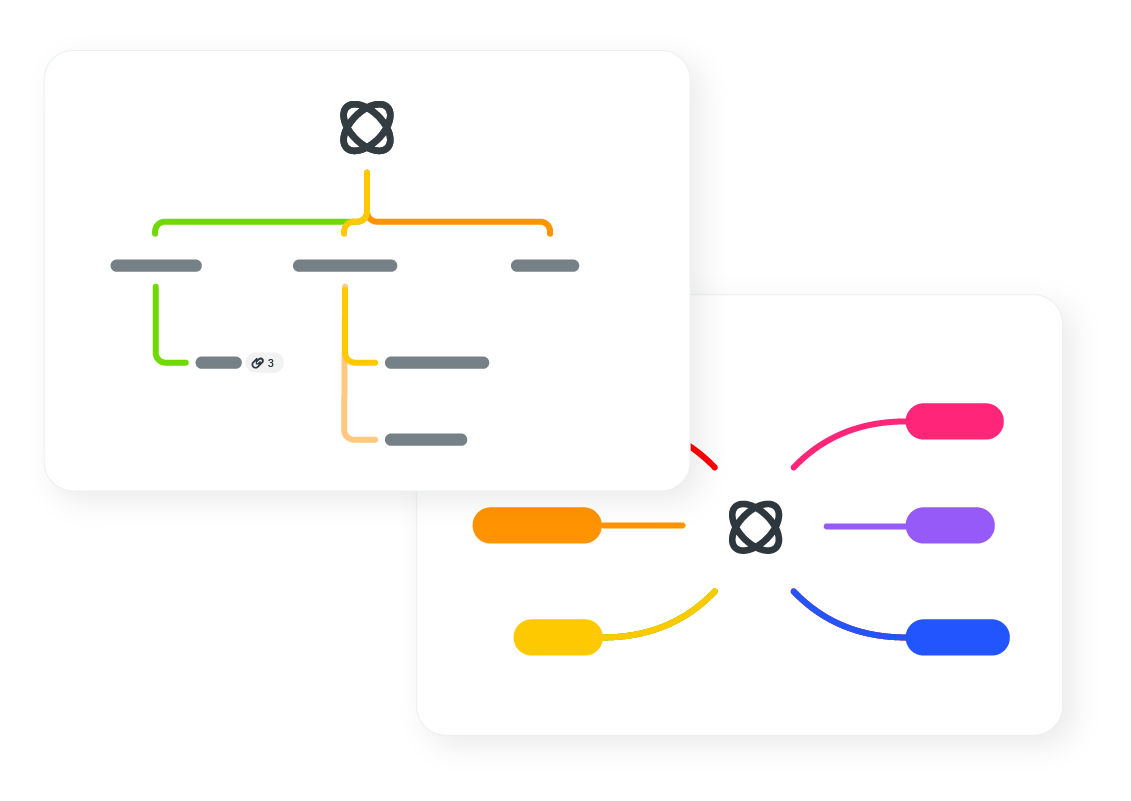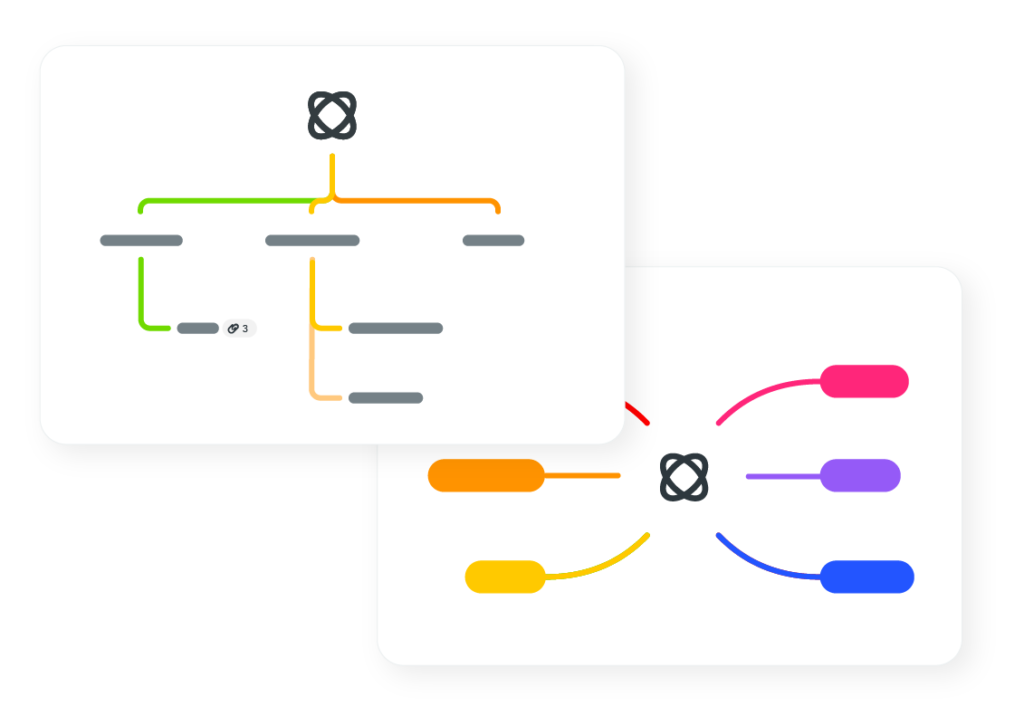 Connect the Dots.
Draw Connections
Information is only as important as the connections you can draw to it. With MindMeister, it's easy to take disparate pieces of information and bring them all together on one canvas. Students can begin to see how topics come together and build their critical thinking skills while improving comprehension of a given topic.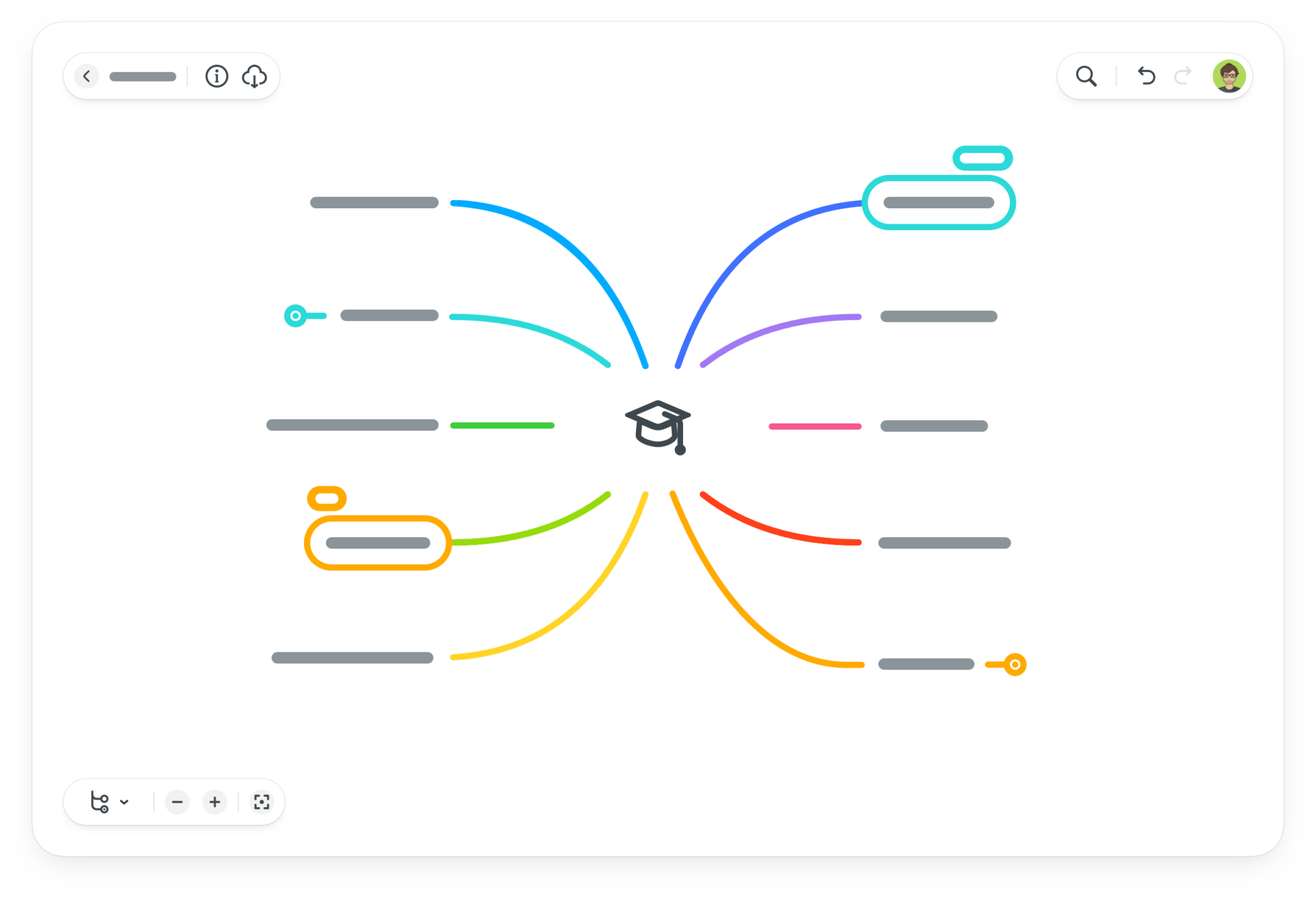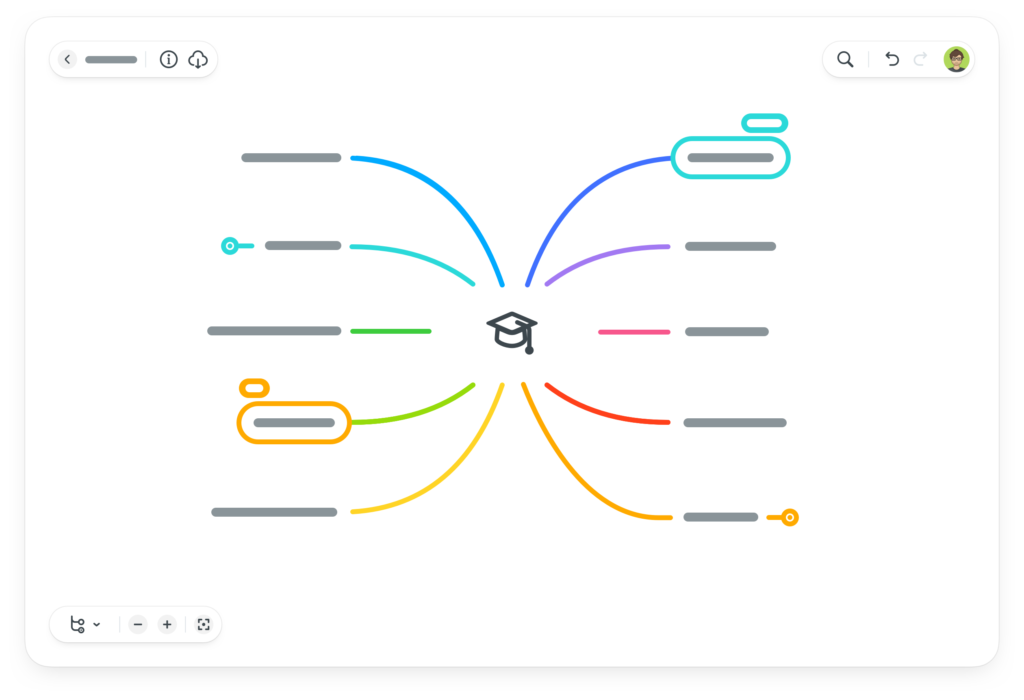 "MindMeister's flexibility and ease of access are central to my enjoyment of the tool: it lends itself to use by any hands, not just those of an artist."
Henna Brodkin, Graduate Student
Give Context to Your Ideas
Add. Link. Integrate.
Securing Your Ideas
Your Privacy. Our Priority.
MindMeister is a Trusted Cloud certified service and fully EU-GDPR compliant. All our products are hosted in the European Union with servers located in an ISO 27001 certified data center in Frankfurt, Germany.
Experience the Power of Mind Maps for Education
Try MindMeister for Free.
Upgrade Anytime.