Bring Great Ideas to Life
Mind Mapping Made Easy.
Use MindMeister to build beautiful mind maps quickly and easily. Capture, organize and share your ideas with the world's #1 mind mapping tool.
Stunning maps with gorgeous themes.
Easy to map and share your ideas.
Collaborative mapping on any device.
Trusted by 27 million happy users worldwide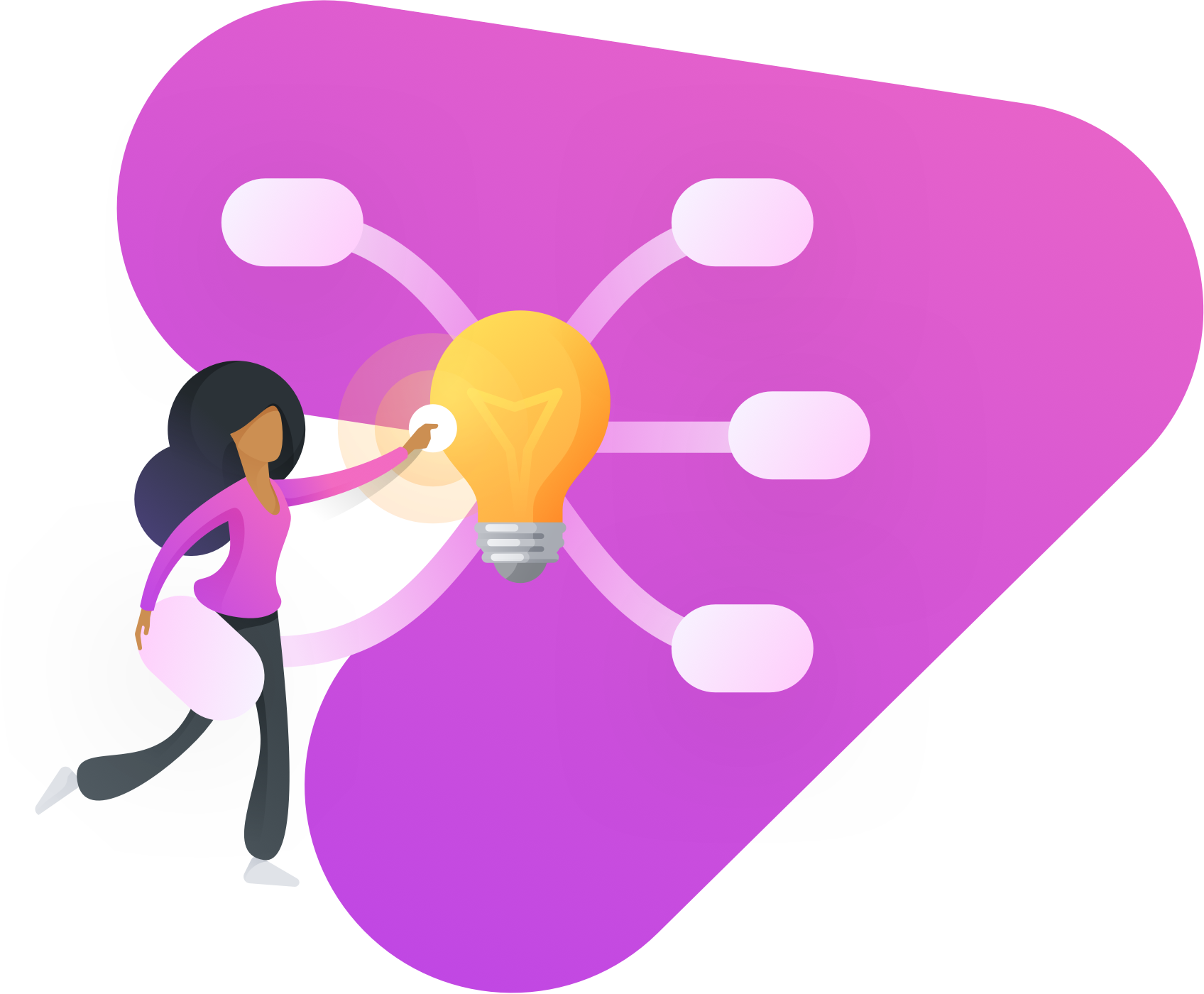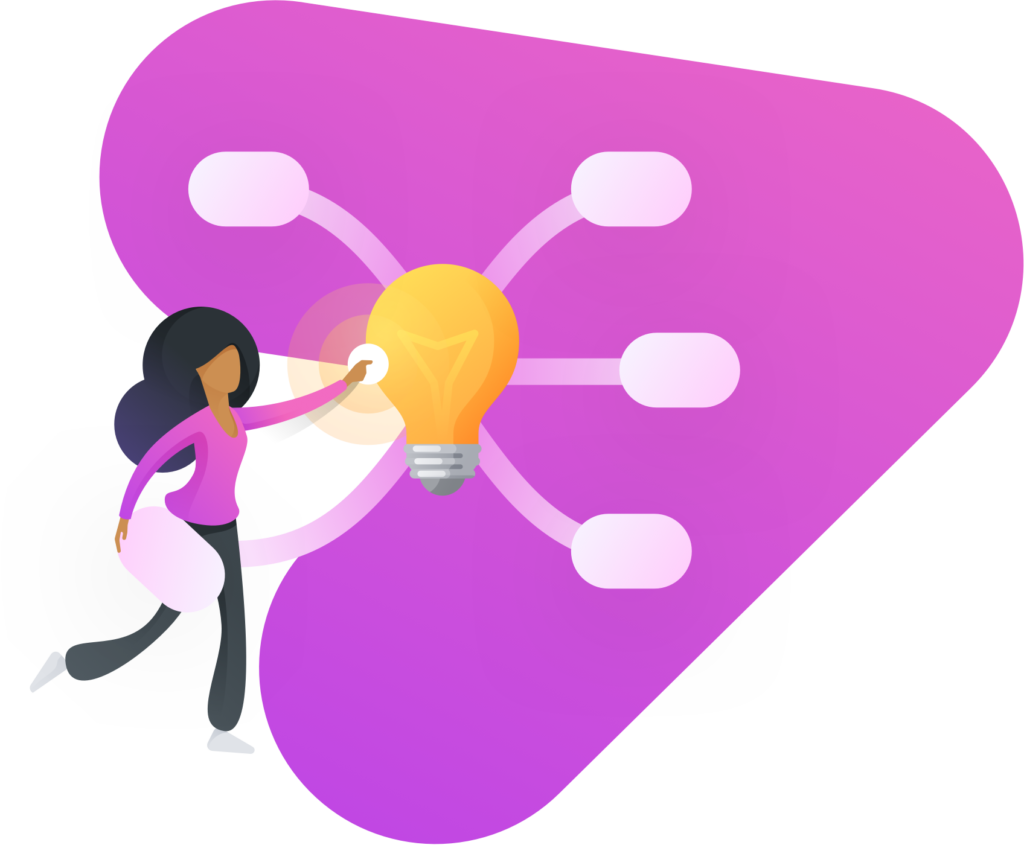 Go from Messy to Mindful
The Perfect Brainstorm.
Don't settle for messy notes on a whiteboard or sheet of paper. Online mind mapping makes it easy to brainstorm, organize your thoughts, and collaborate with others in your company or classroom. With an infinite canvas for your ideas, the only limit is your imagination.
Unleash Your Creativity
MindMeister: The Features.
Whether you're a first-time mapper or an experienced enthusiast, MindMeister can teach you how to mind map and empower you to create intuitive resources for organizing, informing and inspiring your team. MindMeister's extensive feature set fuels your creativity every step of the way.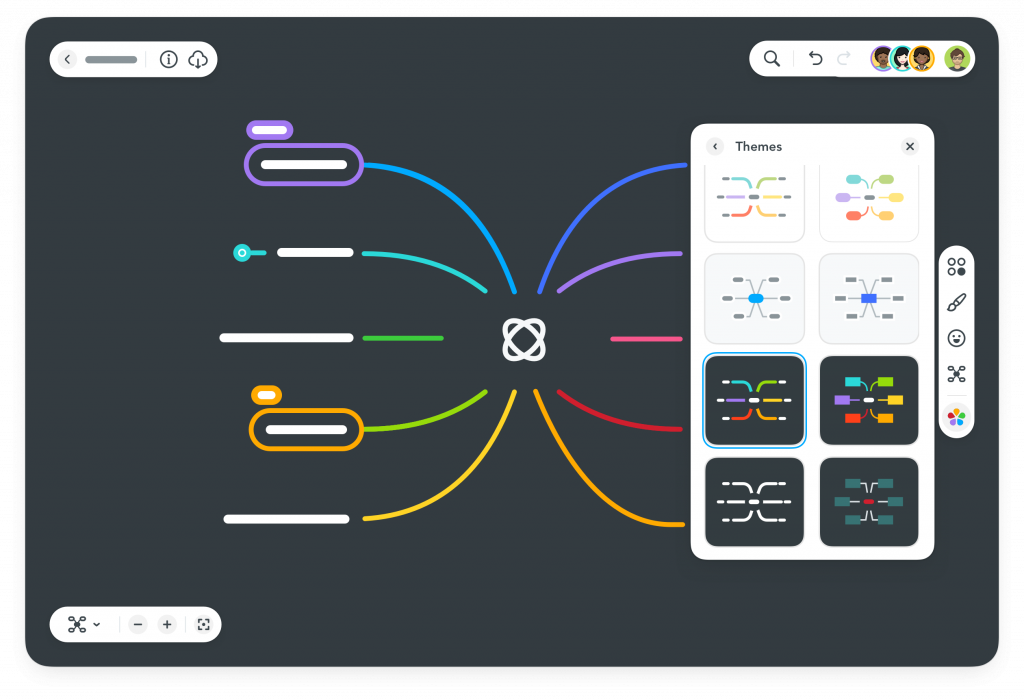 Themes
Explore MindMeister's expertly-designed themes to add color and style to your mind maps: improving readability and comprehension.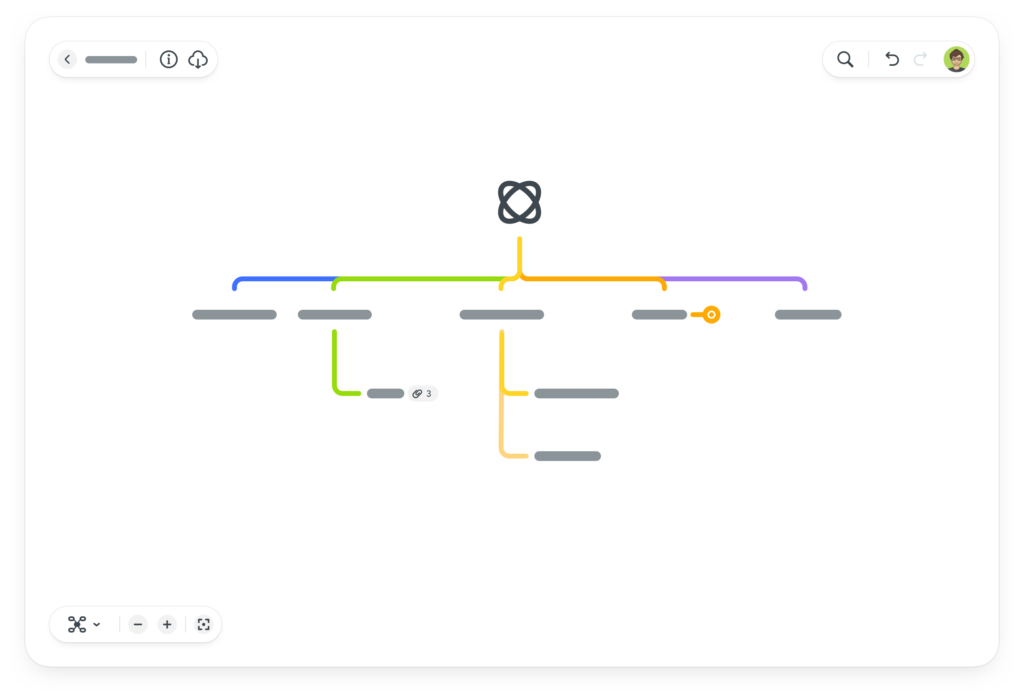 Map Layouts
Organize your mind maps into various layouts – including org charts and aligned formats – to develop powerful ideas effectively.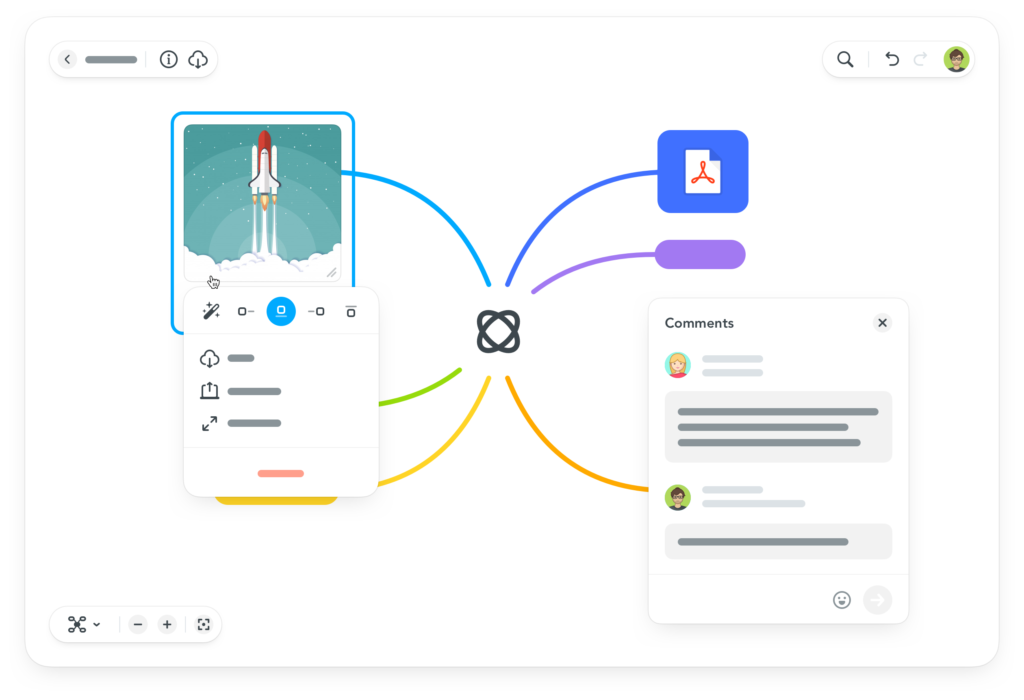 Notes, Attachments & Comments
Build a mind map as unique as your ideas. Add links and images to any topic, then discuss ideas via comments.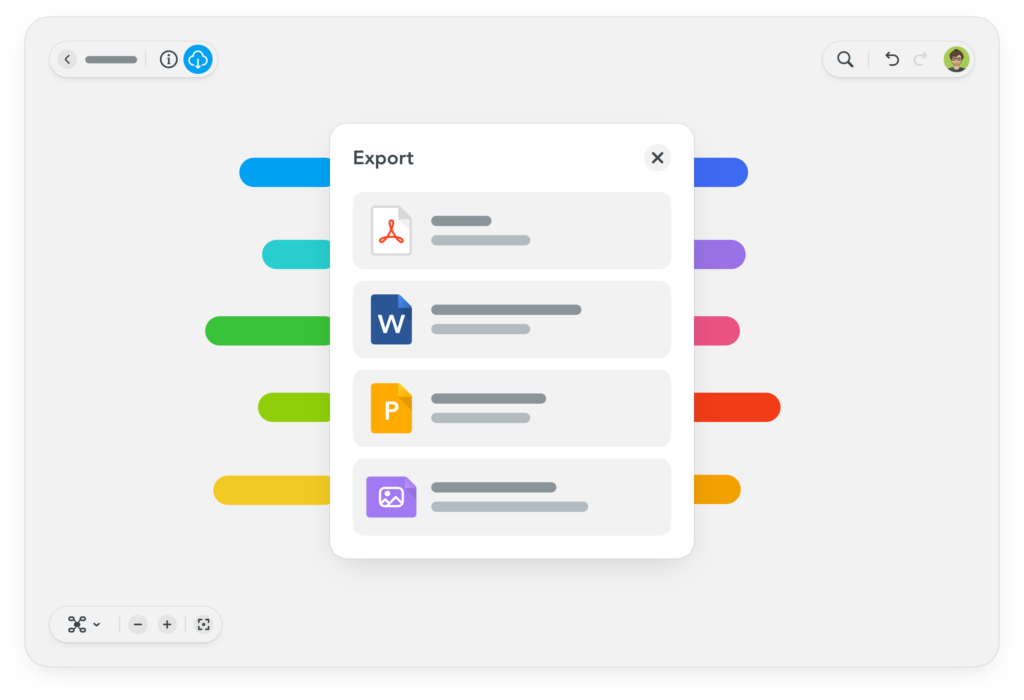 Export and Share
Develop and present your maps with other types of software by exporting to PDF, Microsoft Word, PowerPoint and more.
Trusted by 27 million happy users worldwide
Start for Free.
Upgrade Anytime.
What is Mind Mapping?
Online Mind Mapping, Explained.
Mind mapping is a visualization method for written information. The key topic is placed in the center of the map, and related ideas branch off from this in all directions. Although you can mind map on paper, online mind mapping tools add a new dimension to the process: enabling real-time collaboration with coworkers (even remotely) and much more besides.
Organize Information, Visually.
Structure Information
Mind maps can store and structure vast amounts of information. They display hierarchy, show relationships between ideas and enable you to see the "big picture" at a glance. This also makes mind maps the ideal tool for presentations, group work and project planning.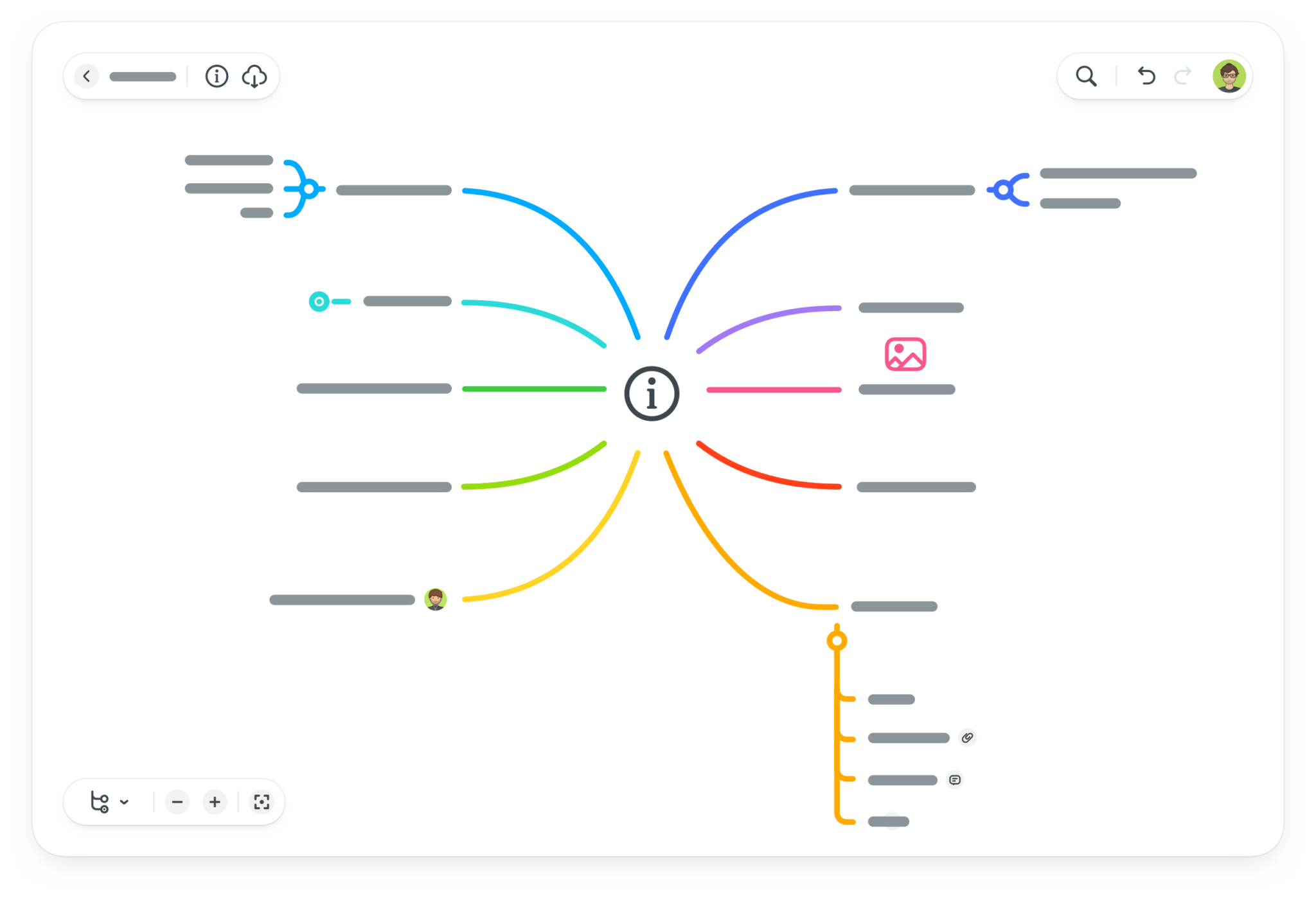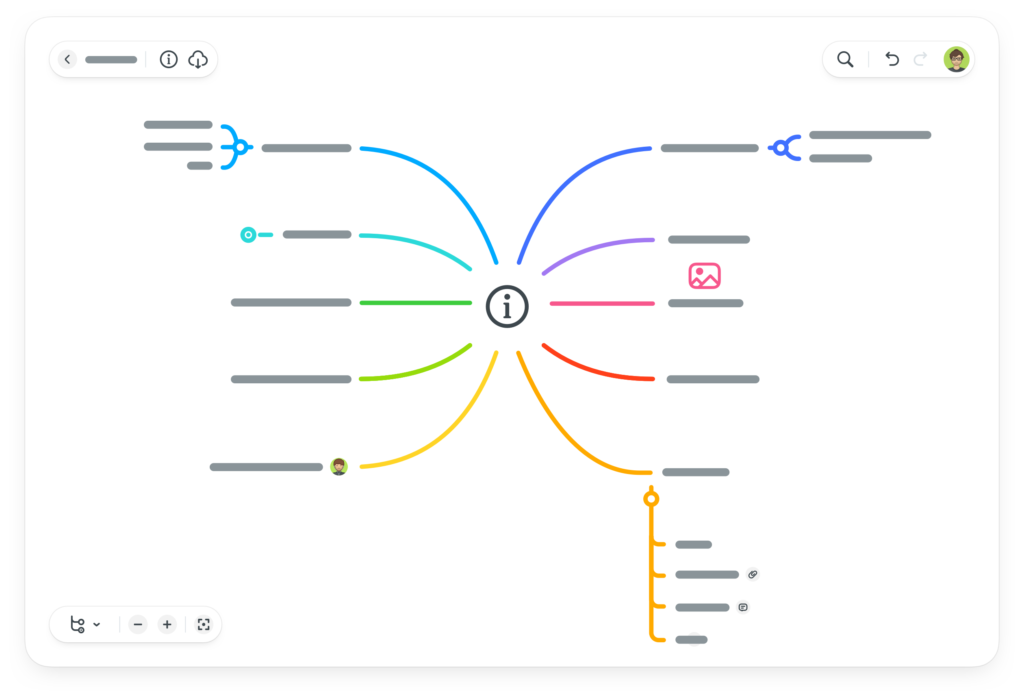 Work Smarter, Not Harder.
Improve Comprehension
In both school and university education, mind maps are effective learning aids. By structuring information in a way that is more compatible with visual learning styles, and by filtering long texts into shorter mind map topics, learners can absorb large amounts of information faster.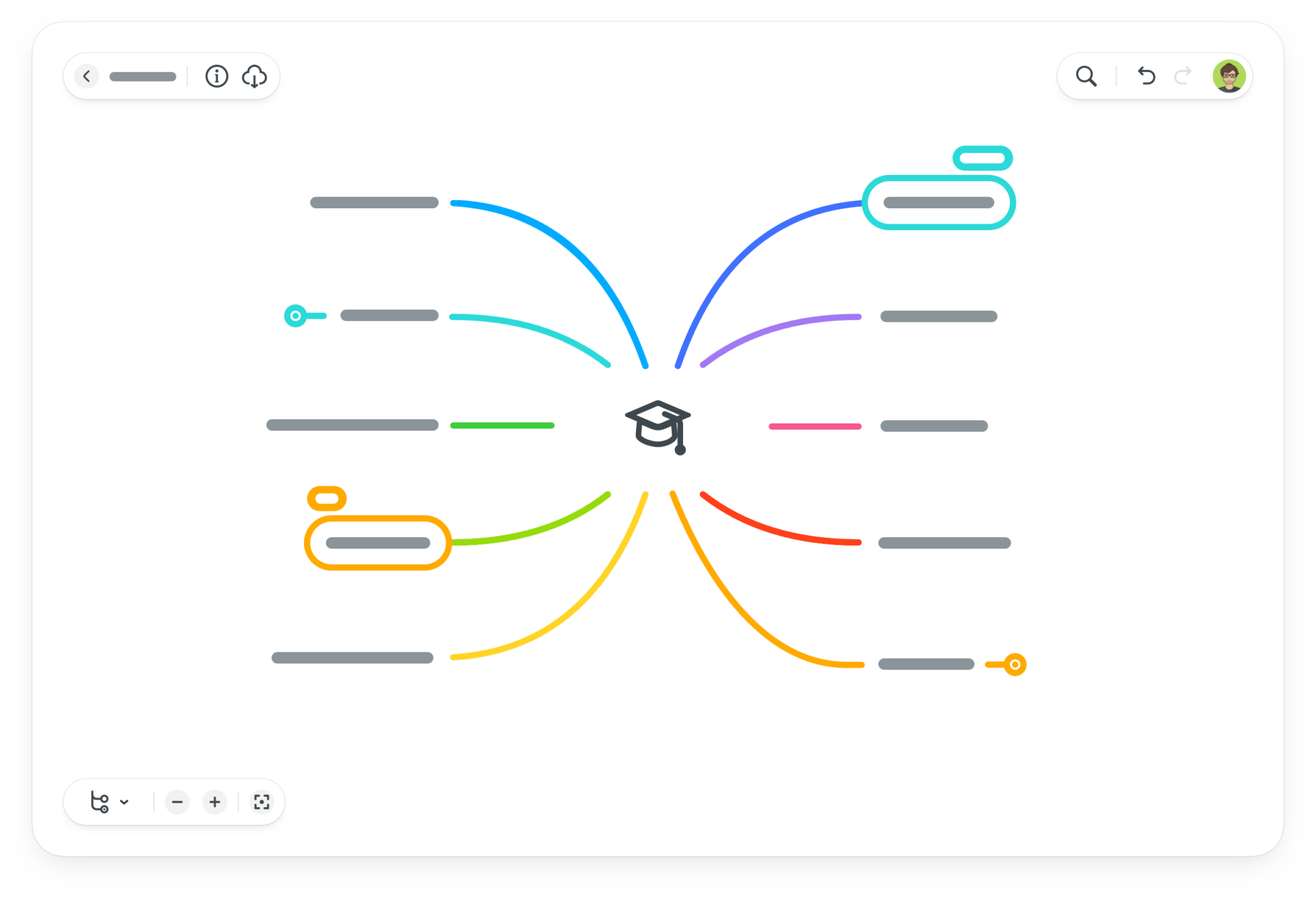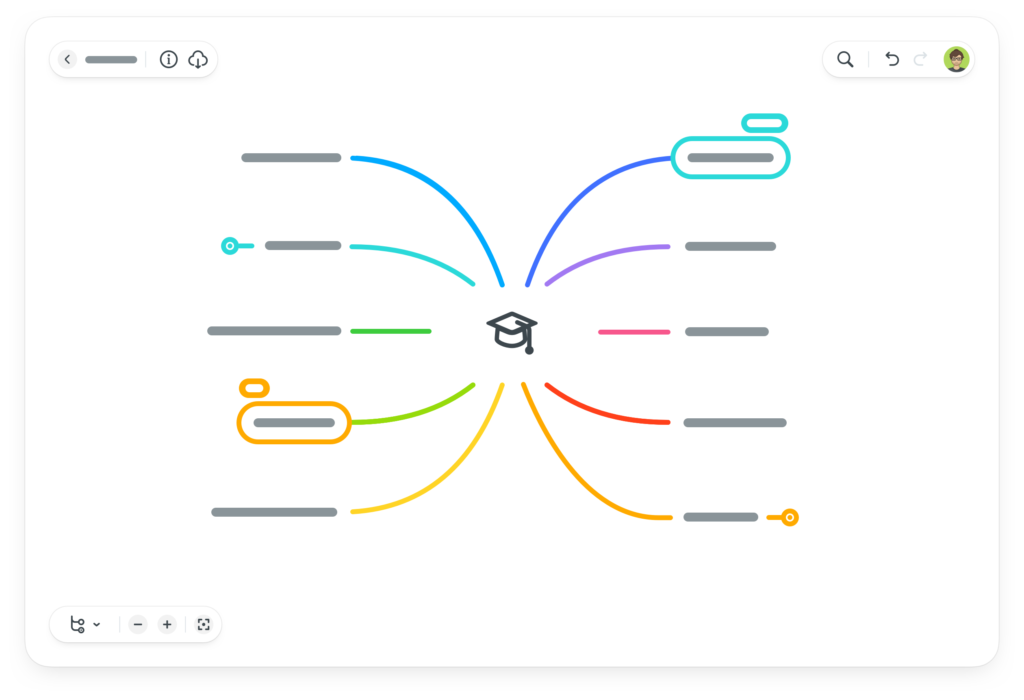 Better Ideas, Faster.
Enhance Productivity
Mind mapping helps you learn faster and communicate efficiently, which is why businesses use mind maps to get the most out of their teams. According to a survey by the Mind Mapping Software Blog, mind mapping software can increase productivity by an average of 23 percent.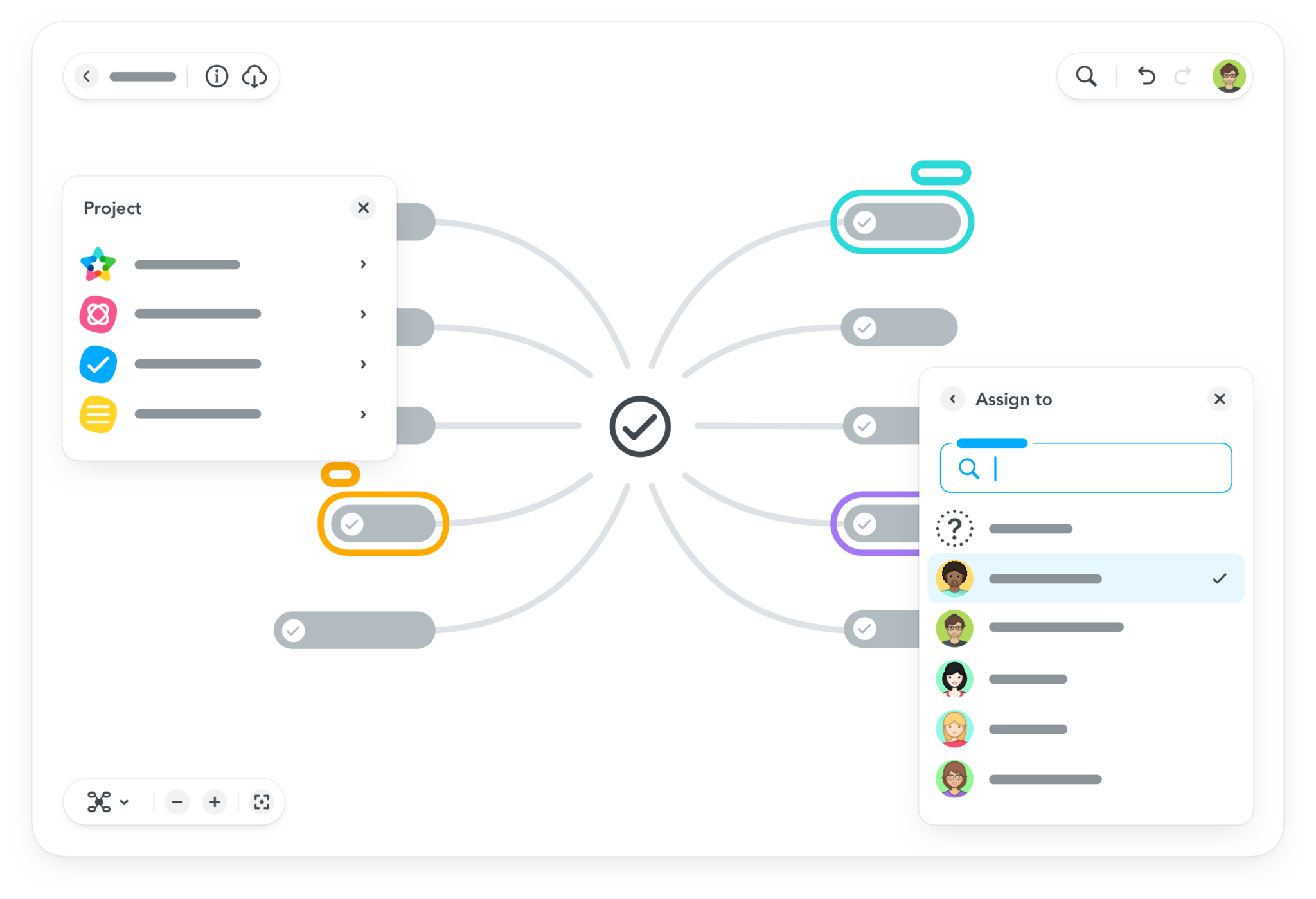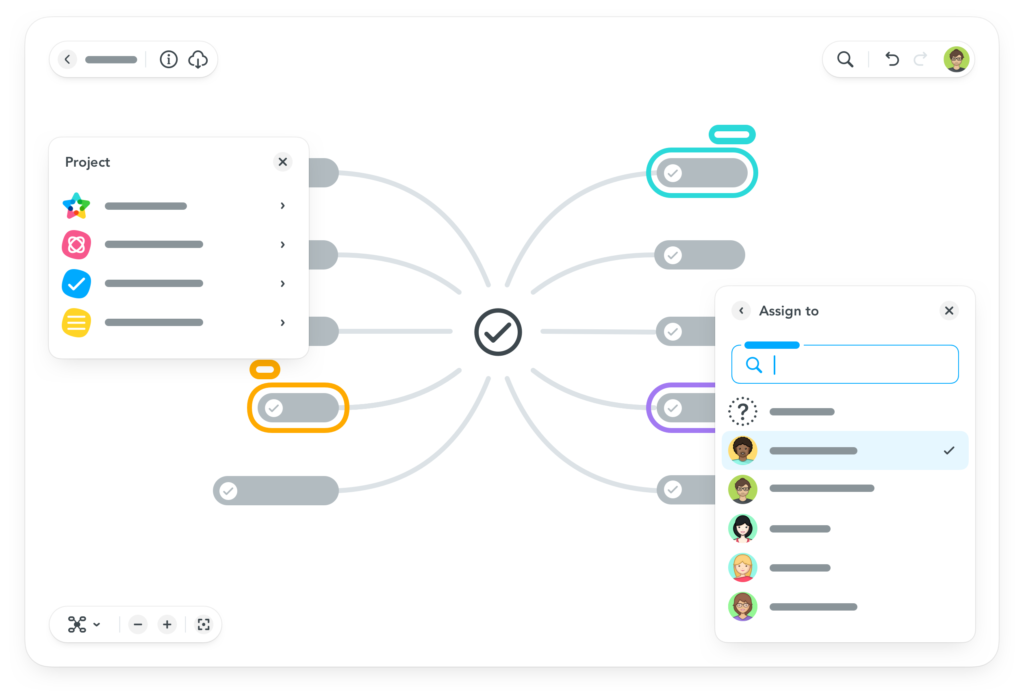 "‪Whether you have any experience with mind mapping or not, MindMeister makes it easy to brainstorm, outline and expound on ideas, concepts, and plans."
Brett Terpstra
Your Ideas, Mapped
How to Create a Mind Map.
Take your first steps on the road to enhanced creativity. Once you've signed up to MindMeister, creating your first map is as easy as 1, 2, 3.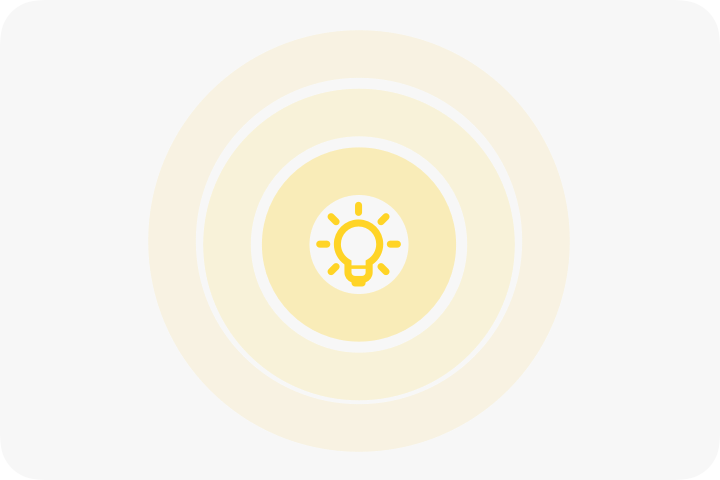 Start with a central idea
The central topic is the focus of your mind map. This can be an idea to explore or a problem you want to solve.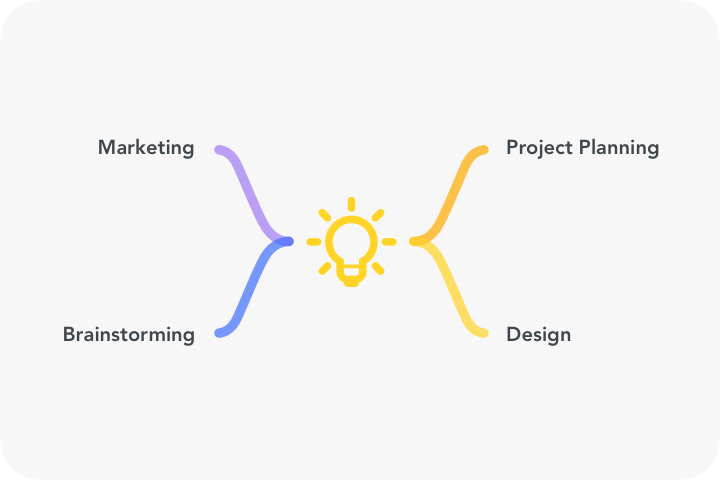 Add related topics as branches
Add the big categories that relate to your central idea. Each new idea branches out from the center.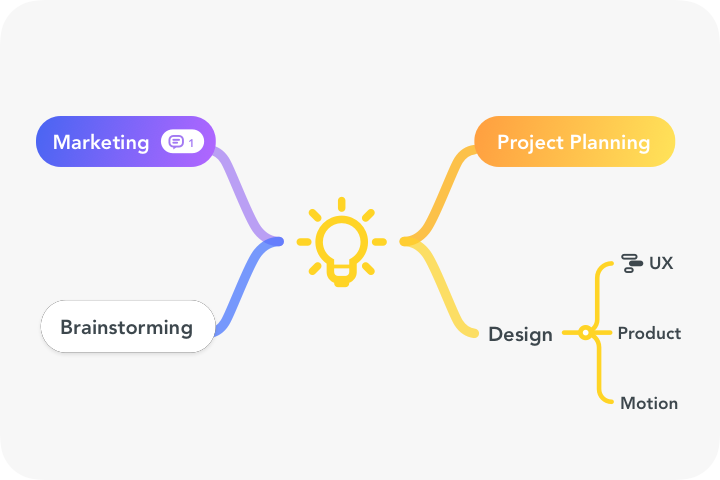 Use styles to make it your own
Mind maps help you organize ideas visually. Use colors, images, connection lines and more to make your map structured and clear.
Give Context to Your Ideas
Add. Link. Integrate.
Securing Your Ideas
Your Privacy. Our Priority.
MindMeister is a Trusted Cloud certified service and fully EU-GDPR compliant. All our products are hosted in the European Union with servers located in an ISO 27001 certified data center in Frankfurt, Germany.
Experience the Power of Mind Mapping
Try MindMeister for Free.
Upgrade Anytime.