Meetings, Managed.
Meeting Management with Mind Maps.
Engage your team and keep the ideas flowing by managing meetings in MindMeister. You can use mind maps to make meetings productive, streamlined and fun – even the remote ones!
Create effective meeting agendas.
Take meeting minutes to share and collaborate.
Turn topics into tasks with ease.
Trusted by 27 million happy users worldwide
Effective Meeting Agendas
Every Minute Matters.
Every good meeting starts with a solid plan. Bring your agenda to life by sharing it with attendees and attaching documents, links and images. Get everyone on the same page before the meeting starts.
Better Meetings. Anytime, Anywhere.
Manage Meetings Remotely.
Create an agenda for your next meeting on Zoom or Google Meet, then take notes, assign tasks and present as you go. Manage and work with your whole team in MindMeister Pro!
Share relevant information ahead of the meeting.

Collaborative editing and comments for remote participants.

Seamless integration with MeisterTask.
Professional Meeting Management
MindMeister: The Features.
Whether it's a quick alignment or an all-hands meeting, MindMeister has all the features you and your team need to make every meeting productive.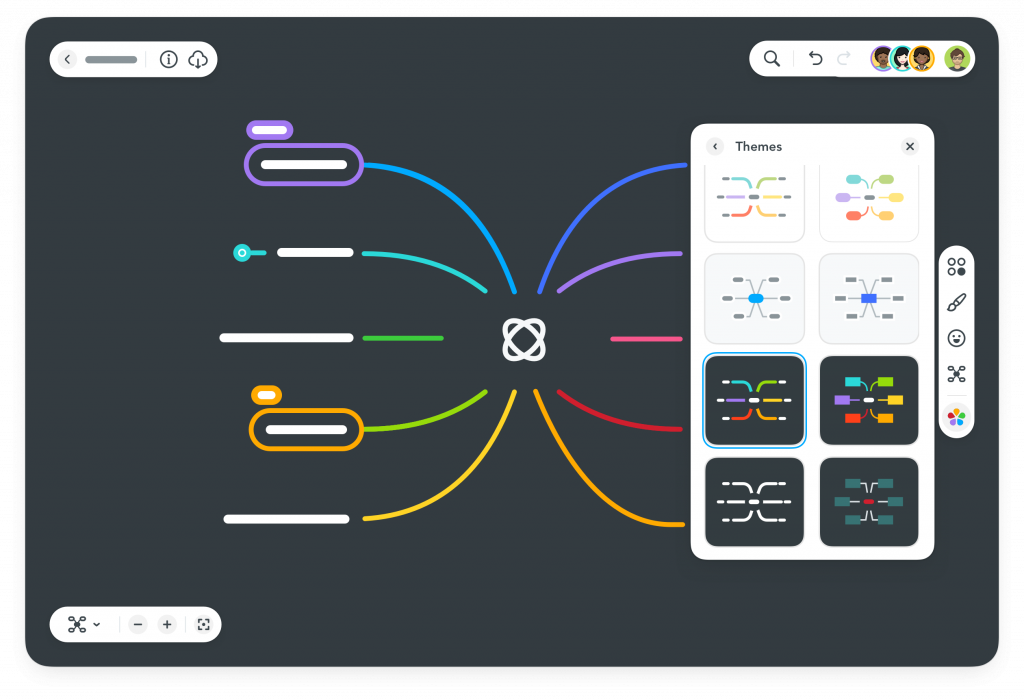 Themes
Explore MindMeister's expertly-designed themes to add color and style to your mind maps: improving readability and comprehension.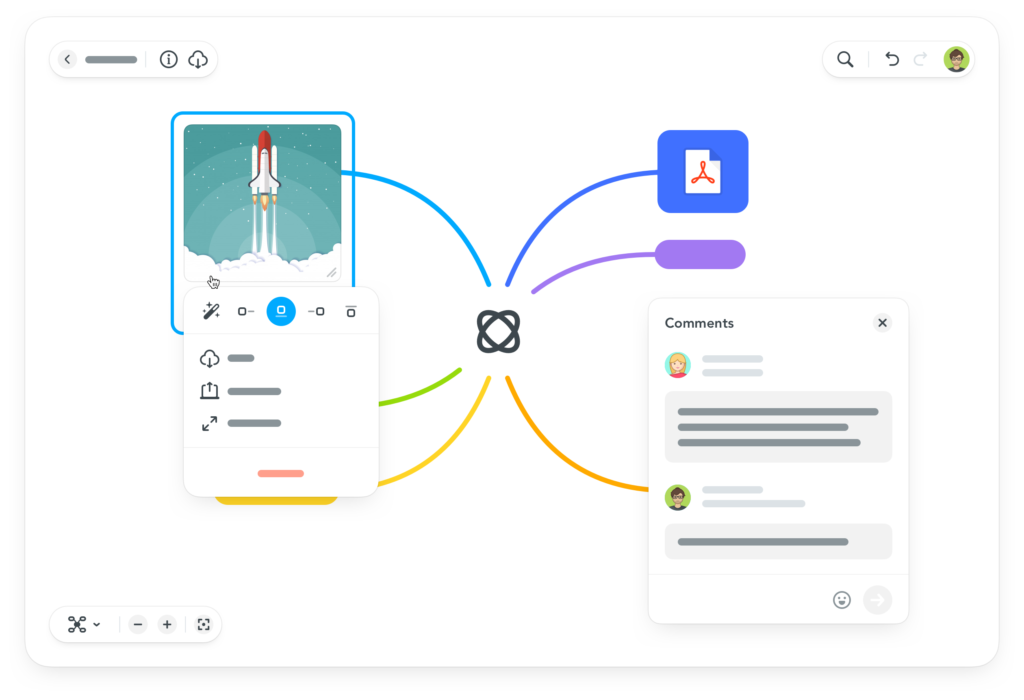 Map Notes, Attachments & Comments
Build a mind map as unique as your ideas. Add links and images to any topic, then discuss ideas via comments.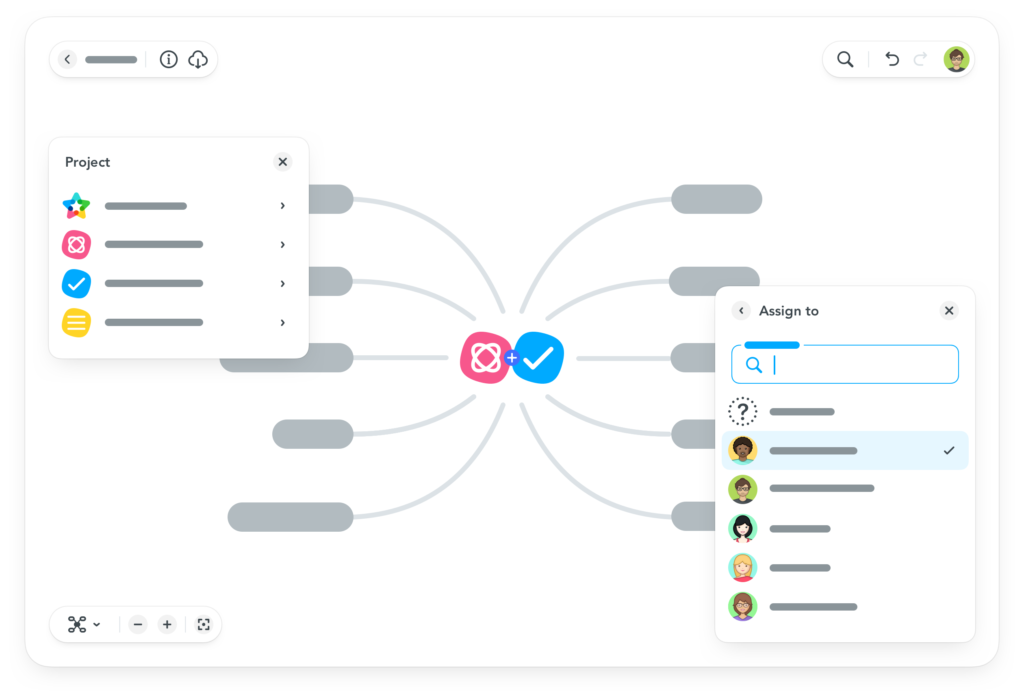 MeisterTask Integration
Convert your action points into fully-featured projects with the MeisterTask integration: the fastest way to turn your meeting topics into actionable tasks.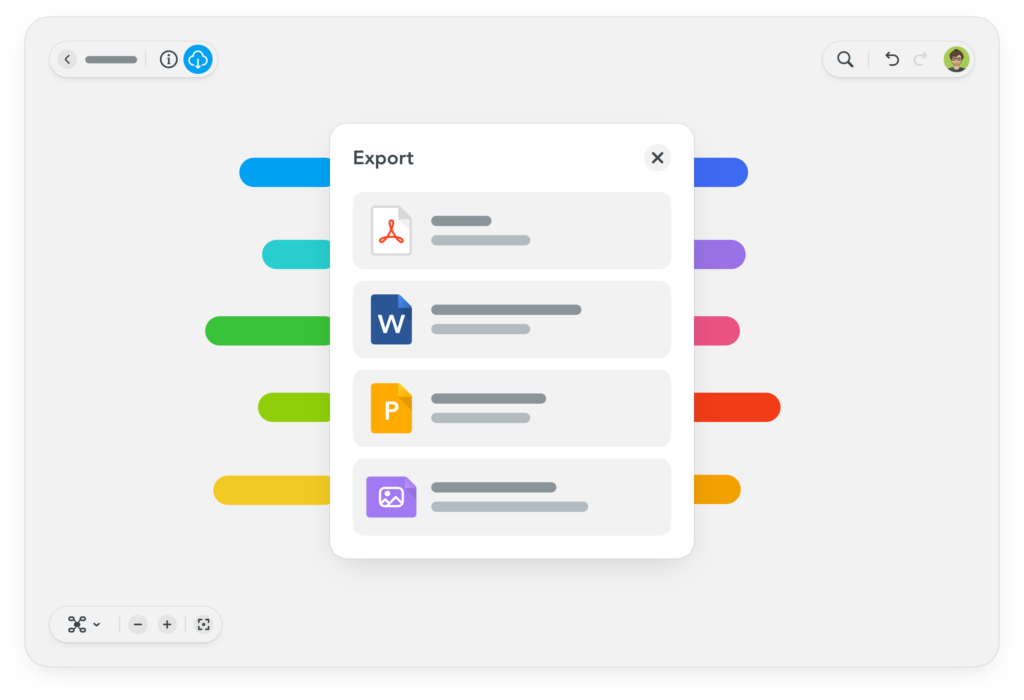 Export and Share
Develop and present your maps with other types of software by exporting to PDF, Microsoft Word, PowerPoint and more.
Managing Meetings Around the World
Start for Free.
Upgrade Anytime.
Mind Maps + Meetings, A Perfect Match
Meeting Management, Explained.
Poorly managed meetings cost your company time and money. A 2019 study by Doodle estimated the cost at $399 billion per year in the U.S alone. Worse still, they're taxing on employees and leave less time for productive work. Whether you're working remotely, in-office, or somewhere in between, it's time to start managing meetings before they manage you.
Start Planning Before the Meeting.
Set the Agenda
Creating a meeting agenda ensures that everyone involved is aware of the topics to be covered. Before your meeting, create an agenda in a collaborative mind map: this allows you to share talking points with participants before the meeting starts. Everyone can add new topics, answer quick questions, and come prepared to discuss.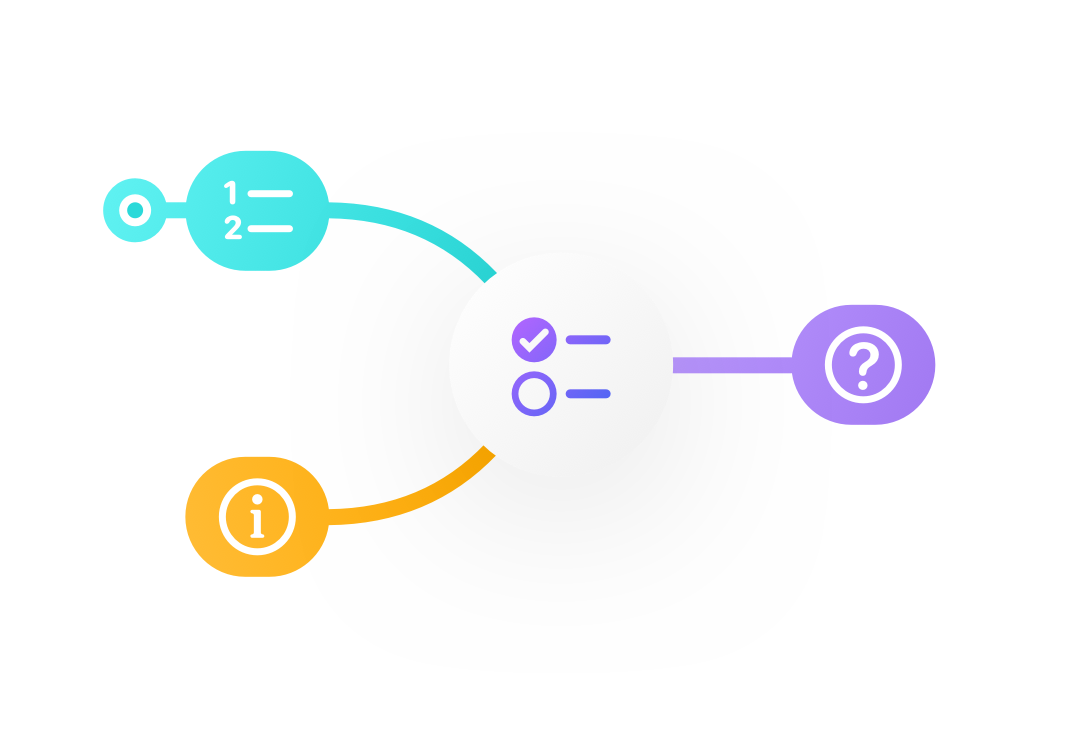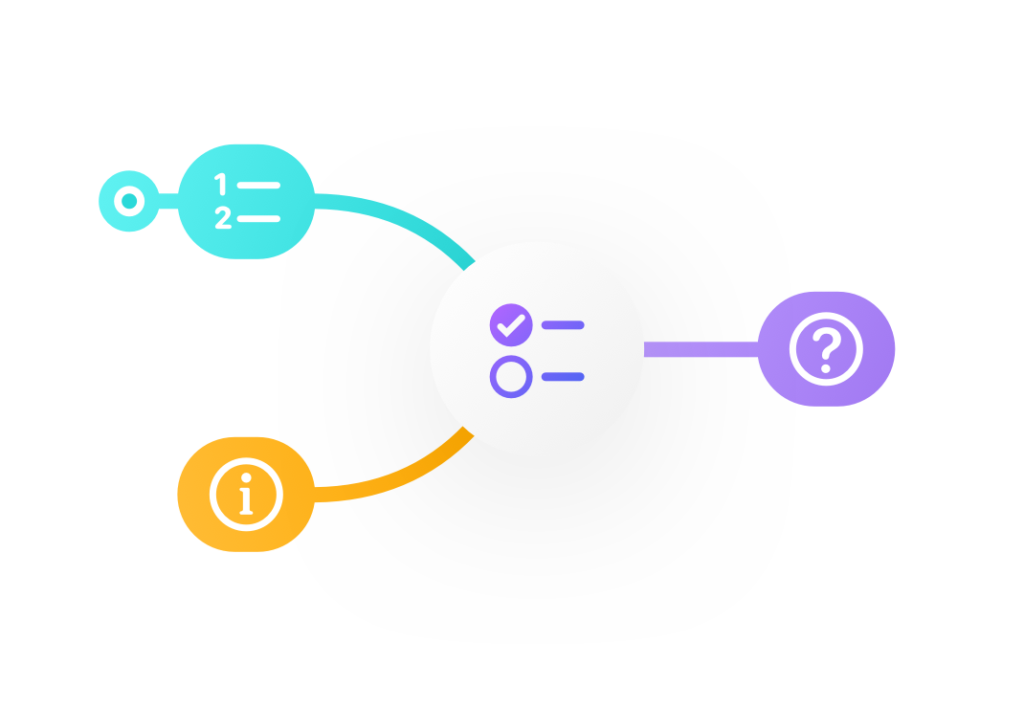 Every Minute Matters.
Make the Minutes
Once you've created your agenda in a mind map, you can now use it to document the meeting minutes. Designate a note-taker to jot down relevant information under each topic on the mind map. Once the meeting concludes, share the map via a share link. Now everyone can see what was discussed and add additional comments, supporting documents, and more.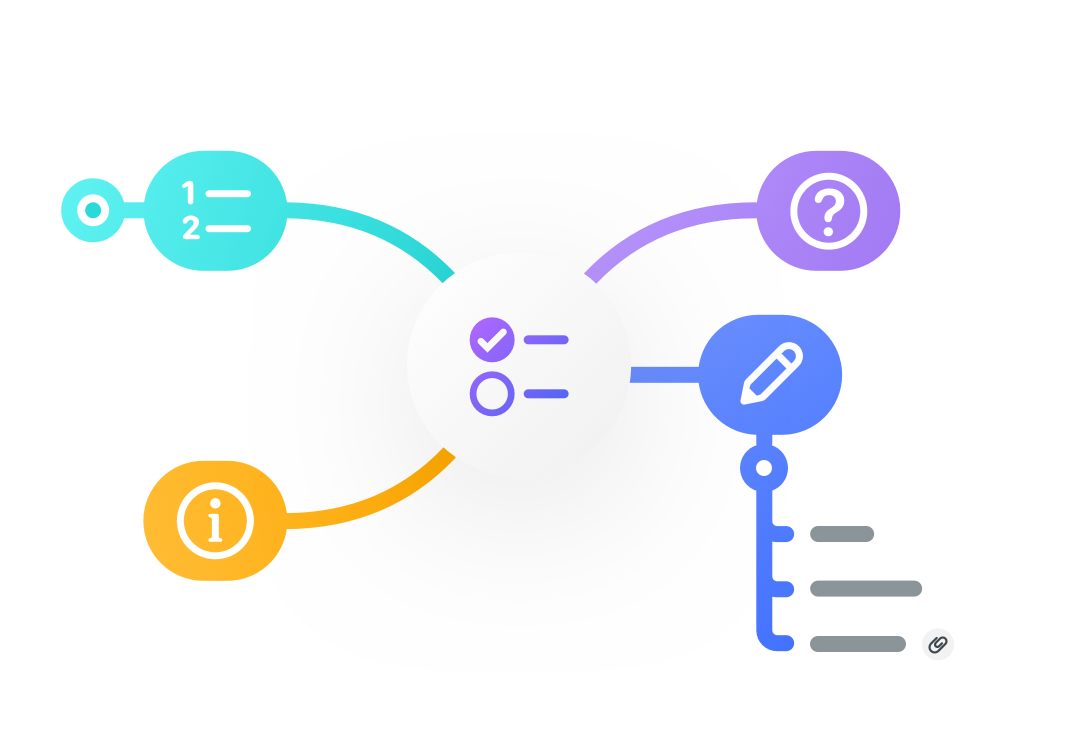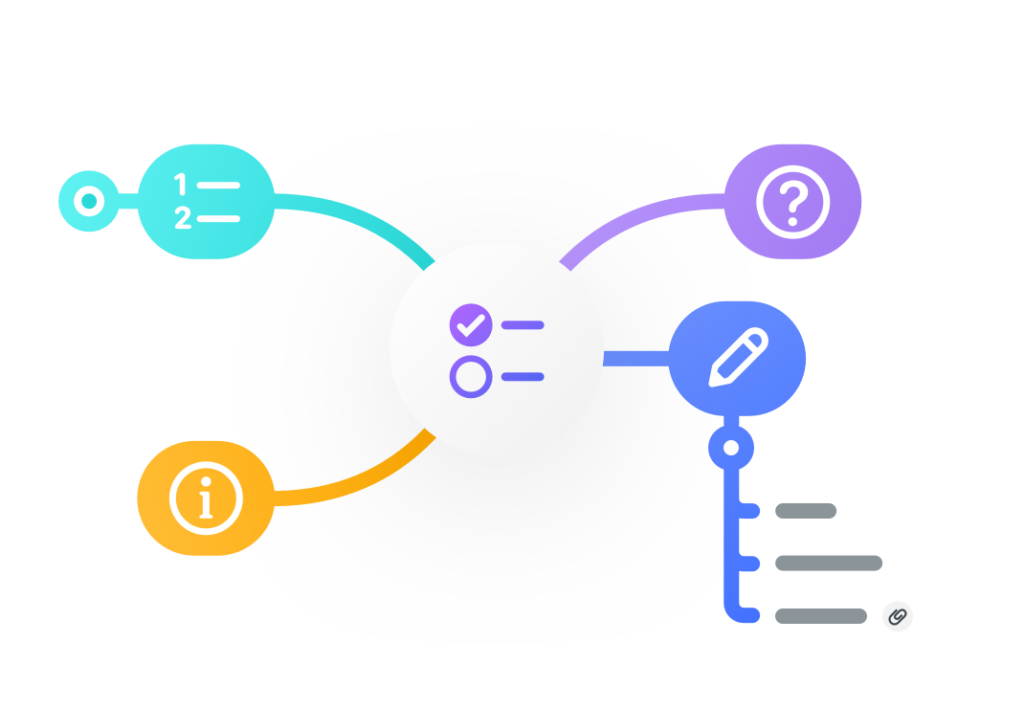 Turn Action Items into Tasks.
Action Steps
Every good meeting ends with a list of next steps. With MindMeister + MeisterTask, it's easy to turn action items into tasks straight from your mind map. Once you've decided on next steps, each team member can get to work on their assigned task. If follow-ups are successful, meetings aren't a waste of time: they're an efficient, effective, and productive way of getting things done.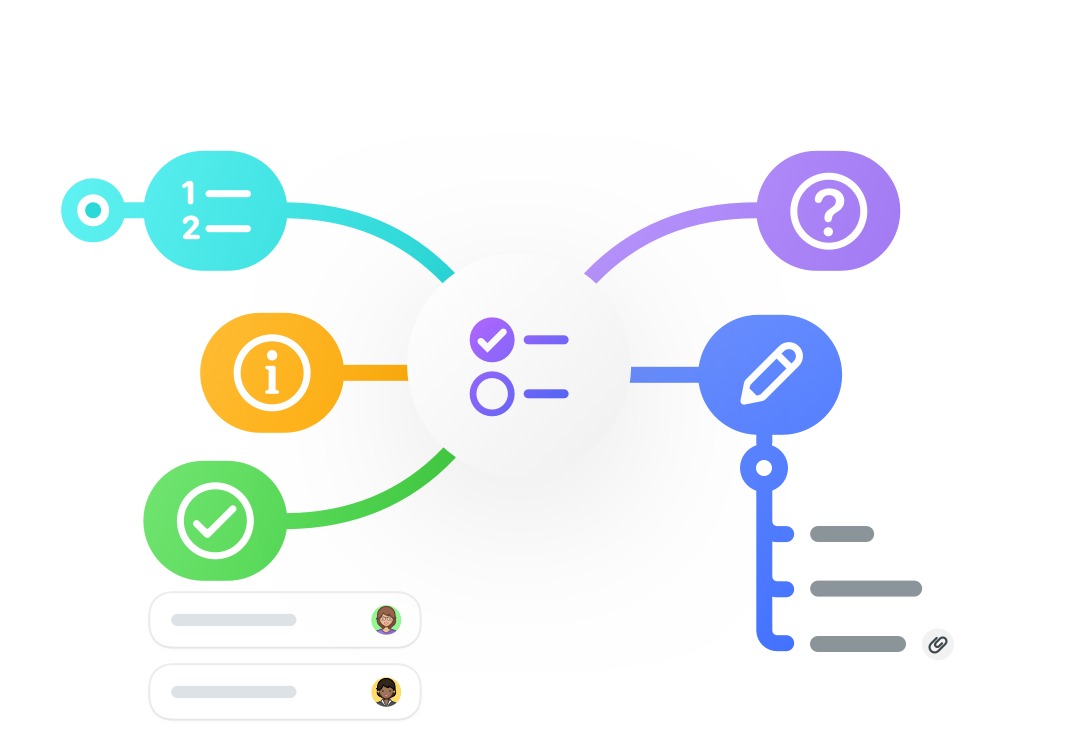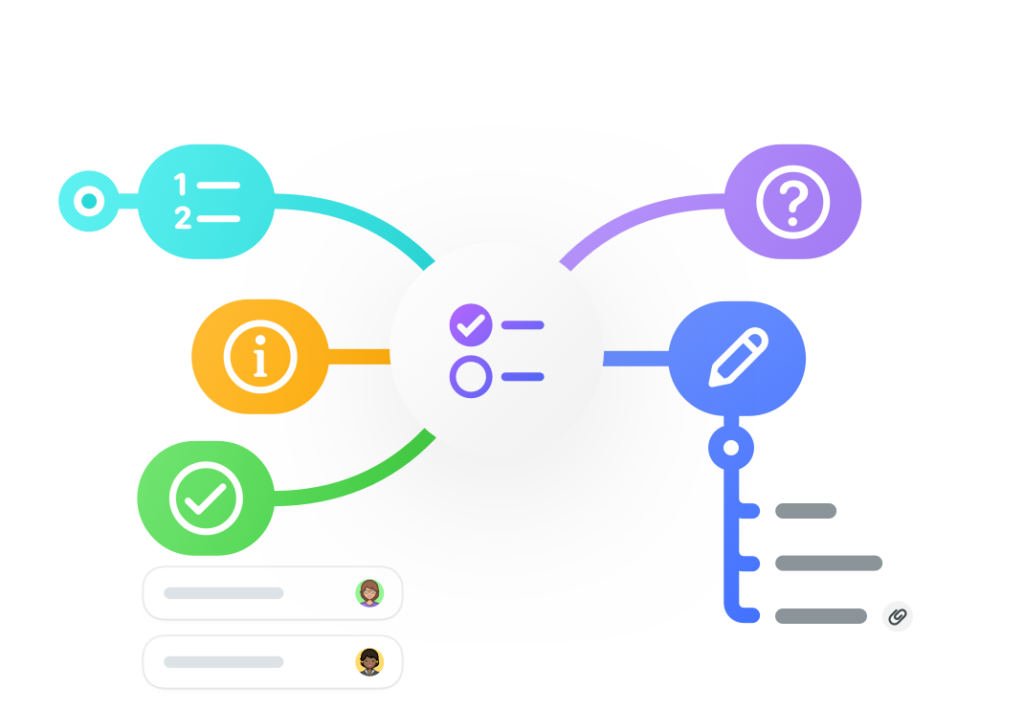 "Creating a mind map doesn't feel like work. It's incredibly easy to get multiple participants into a map and collect everyone's input."
Bernhard Fieglmüller, CloudPilots
Give Context to Your Ideas
Add. Link. Integrate.
Securing Your Ideas
Your Privacy. Our Priority.
MindMeister is a Trusted Cloud certified service and fully EU-GDPR compliant. All our products are hosted in the European Union with servers located in an ISO 27001 certified data center in Frankfurt, Germany.
Experience the Power of Mind Mapping
Try MindMeister for Free.
Upgrade Anytime.