Yoona Powers
by Yoona P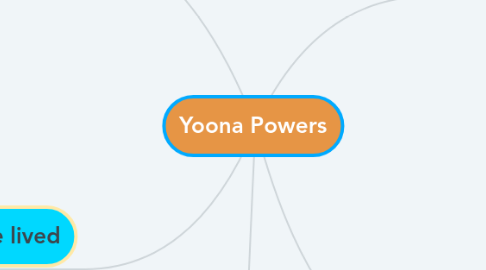 1. Career
1.1. I started my career as English teacher in Korea at a private institute for middle school students
1.2. I came to the U.S. in 2012 and started an internship at a consulting office in San Francisco as executive assistant
1.3. Pursuing my major and career dream, I started working at a medical office in 2014 as administrative assistant where I am currently working at
1.4. Eventually would like to work at major medical facilities or healthcare businesses in managerial position
2. Education
2.1. Graduated Hanyoung foreign language high school in Korea where I started learning advanced English, especially in speaking and listening
2.2. B.S. in Health Administration, Yonsei University in Korea
2.3. Exchange student at U.C. Santa Cruz in 2010 as sociology major where I could practice and learn actual English and the education culture in the Sates
2.4. Currently taking M.S. in Healthcare management course in Johns Hopkins Carey Business school
3. Family
3.1. Youngest of three daughters in a traditional Korean family
3.2. My parents and sisters and their families are living in Seoul, Korea. I try to visit them at least once a year.
3.3. Married to a beloved, caring husband for 4 years who I met in U.C.S.C. during my exchange student period
4. Places I have lived
4.1. Seoul, Korea, where I was born and raised
4.2. Russia for 2.5 years when I was 8 years old due to my father's job transfer
4.3. Santa Cruz for a year in 2010 as exchange student, where I fell in love with a man and the country at the same time
4.4. San Francisco, where I currently live since 2012. A beautiful, most diverse and open-minded city.
5. Hobbies
5.1. Movies. I love watching movies on the weekends and spare time. It makes me think of other people's lives or my life in different point of view or sometimes just for fun to clear my head
5.2. Going to museums and concerts. Art and music is always inspiring. Whenever there are exhibitions or performances I like, I would make time to go
5.3. Exercising. I used to do Zumba dance when I lived close to the dance studio. Now I mostly do jogging and exercising at home with the instructors on TV