Maggie McGrath
by Maggie McGrath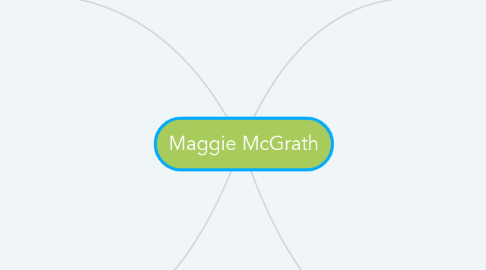 1. My Career
1.1. I am a Registered Nurse, and I am passionate about working with the pediatric population!
1.2. I currently work as a nurse in the pediatric emergency room at the largest pediatric hospital in the country. It's incredibly challenging, but I love it! ER work is what fueled my desire to go back to school.
1.3. In the future, I would love to integrate nursing into my career after graduation... I'm just not sure what I want to do yet.
2. My Education
2.1. First and foremost, I am the proudest member of the Fightin' Texas Aggie class of 2010! I earned my B.S. in Health from Texas A&M in College Station, TX.
2.2. After graduating from Texas A&M, I went to the University of Texas Health Science Center (at San Antonio) for my B.S. in Nursing.
2.3. My first nursing job was on a pediatric step-down unit in San Antonio where I had a clinical rotation in school. I've now been a nurse for six years, and counting!
3. Where I've Lived
3.1. El Paso, TX This is where I was born! When my great-grandparents emigrated from the Middle East, this is where they settled.
3.2. Cypress, TX My father's job brought us to the 'burbs of Houston, and this is where I grew up.
3.3. College Station, TX This was home for four years while attending Texas A&M University. I drank the maroon kool-aid, so my nostalgia for College Station runs deep!
3.4. San Antonio, TX I lived here four years, two for school and two for work. San Antonio is home to the world's best breakfast tacos, and I will defend that fact to my death.
3.5. Houston, TX I moved to houston in 2014, and I love living in the city! It's an underrated spot, and I love how diverse it is! Houston's Medical Center is hard to beat, too!
4. My Hobbies
4.1. TRAVEL. This is my absolute favorite. While I've never lived outside of Texas, I sure do leave it a lot! I was fortunate enough to visit 8 countries and 5 states last year. I'm always antsy for another trip! Any ideas? I love to share travel stories!
4.2. Does generalized relaxing count? I work long nursing hours, so coming home to hang out with my dog, Trusty (world's best dog), and curling up with a good book is a favorite! I'm always up for a book suggestion, so please share!
4.3. Texas A&M Sports. Usually. I have football season tickets and it's always a blast to go back for games. Disclaimer: No, I'm not super excited about blowing $75 million on Jimbo Fisher. I wanted Scott Frost.