WRITING INFORMAL LETTERS
by Mari Fernández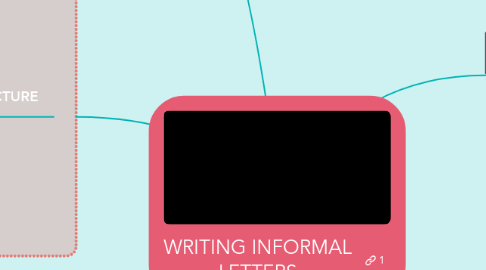 1. CHARACTERISTICS
1.1. Short forms allowed
1.2. Simple language, short sentences
1.3. You know the person you're writing to (relatives, friends...)
1.4. Exclamation marks allowed
1.5. Slang allowed
1.6. Address and date and signature
2. STRUCTURE
2.1. Write address and date
2.1.1. Top right hand corner of page
2.2. Greeting formulae
2.2.1. Followed by a comma
2.3. Introduction
2.3.1. The reason for writing, the topic of the letter
2.4. Body
2.4.1. The main part
2.5. Conclusion
2.5.1. Ending
2.6. Signature
3. EXAMPLE
3.1. Maya White
3.2. 33, Downing Street
3.3. London SW1A - UK
3.4. 6th January 2018
3.5. Dear Maya,
3.6. Thank you very much for your last letter. It was great to hear from you after so many months. You seem to be having a nice time in Paris.
3.7. Thanks also for the photographs. I absolutely love the snap of yours standing in front of the Eiffel Tower. Paris looks stunning! Someday I would definitely like to go there.
3.8. There's not much happening here. I'm busy with final exams at the moment.
3.9. By the way...are you coming home anytime soon? If you are, let me know the dates and we can arrange to meet up.
3.10. Hope to see you soon!
3.11. Lots of love,
3.12. Karen