Business Analysis Foundation
by SHEIKH NASIR KAMARUDIN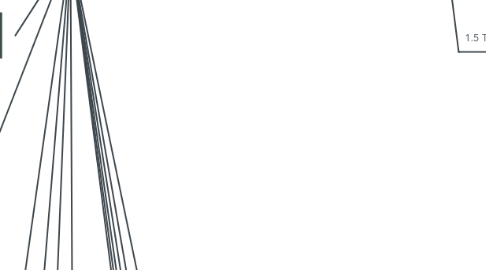 1. 4. The Business Analysis Process Model
1.1. 4.1 An approach to problem-solving
1.2. 4.2 Stages of the business analysis process model
1.3. 4.3 Objectives of the process model stages
1.4. 4.4 Procedure for each process model stage
1.5. 4.5 Techniques used within each process model stage
2. 5. Investigation techniques
2.1. 5.1 Interviews
2.2. 5.2 Observation
2.3. 5.3 Workshops
2.4. 5.4 Scenarios
2.5. 5.5 Prototyping
2.6. 5.6 Quantitative approaches
2.7. 5.7 Documenting the current situation
3. 7. Modelling Business Processes
3.1. 7.1 Organisational context
3.2. 7.2 An alternative view of an organisation
3.3. 7.3 The organisational view of business processes
3.4. 7.4 Value propositions
3.5. 7.5 Process models
3.6. 7.6 Analysing the as-is process model
3.7. 7.7 Improving business processes (to-be business process)
4. 9. Making a Business and Financial Case
4.1. 9.1 The business case in the project lifecycle
4.2. 9.2 Identifying options
4.3. 9.3 Assessing project feasibility
4.4. 9.4 Structure of a business case
4.5. 9.5 Investment appraisal
5. 11. Documenting and Managing Requirements
5.1. 11.1 The requirements document
5.2. 11.2 The requirements catalogue
5.3. 11.3 Managing requirements
6. 13. Delivering the Requirements
6.1. 13.1 Delivering the solution
6.2. 13.2 Context
6.3. 13.3 Lifecycles
7. 1. What is Business Analysis
7.1. 1.1 The origins of business analysis
7.1.1. IT projects
7.2. 1.2 The development of business analysis
7.2.1. The impact of outsourcing
7.2.1.1. In a drive to reduce costs, and sometimes in recognition of a lack of IT expertise at senior management level, many organisations have outsourced their IT services rather than employ their own internal IT staff.
7.2.2. Competitive advantage of using IT
7.2.2.1. A parallel development that has helped to increase the profile of business analysis and define the business analyst role, has been the growing recognition that three factors need to be present in order for the IT systems to deliver competitive advantage.
7.2.3. Successful business change
7.2.3.1. During the last few years, organisations have adopted a broader view 舑? from IT projects to business change programmes. Within these programmes, there has been recognition of the need for roles and skill sets that enable the successful delivery of business change initiatives.
7.2.4. The importance of the business analyst
7.2.4.1. Help the organizations to obtain return of investiments related to IT projects
7.2.5. Business analysts as internal consultants
7.2.5.1. Reasons for using internal business analysts as consultants, apart from lower costs, include speed (internal consultants do not have to spend time learning about the organisation) and the retention of knowledge within the organisation.
7.3. 1.3 The scope of business analysis work
7.3.1. The range of analysis activities
7.3.1.1. Strategic analysis and definition
7.3.1.1.1. Strategic analysis and definition is typically the work of senior management, often supported by strategy consultants. Some business analysts may be required to undertake strategic analysis and identify business transformation actions, but it is more likely that they will have a role to play in supporting this activity.
7.3.1.2. IT systems analysis
7.3.1.2.1. Systems analysts are responsible for analysing and specifying the IT system requirements in sufficient detail to provide a basis for the evaluation of software packages or the development of a bespoke IT system. Typically, systems analysis work involves the use of techniques such as data modelling and process or function modelling.
7.3.1.2.2. This work is focused on describing the software requirements, and so the products of systems analysis define exactly what data the IT system will record, the processing that will be applied to that data and how the user interface will operate.
7.3.1.3. Business analysis
7.3.1.3.1. If the two analysis disciplines described above define the limits of analysis work, the gap in the middle is straddled by business analysis.
7.3.1.3.2. Business analysts will usually be required to investigate a business system where improvements are required but the range and focus of those improvements can vary considerably.
7.4. 1.4 Taking a holistic approach
7.4.1. The POPIT model shows the different views that must be considered when identifying areas for improving the business system.
7.5. 1.5 The role and responsibilities of a business analyst
7.5.1. Definition of the business analyst role
7.5.1.1. An advisory role which has the responsibility for investigating and analysing business situations, identifying and evaluating options for improving business systems, elaborating and defining requirements, and ensuring the effective implementation and use of information systems in line with the needs of the business.
7.5.2. Further aspects of the business analyst role
7.5.2.1. Areas of actuation
7.5.2.1.1. Strategy implementation
7.5.2.1.2. Business case production
7.5.2.1.3. Benefits realisation
7.5.2.1.4. Specification of IT requirements
7.5.2.2. The rationale for business analysis is:
7.5.2.2.1. Root causes not symptoms
7.5.2.2.2. Business improvement not IT change
7.5.2.2.3. Options not solutions
7.5.2.2.4. Feasible, contributing requirements not meeting all requests
7.5.2.2.5. The entire business change lifecycle not just requirements definition
7.5.2.2.6. Negotiation not avoidance
8. 2. The Competencies of a Business Analyst
8.1. 2.1 Personal qualities
8.1.1. Communication
8.1.2. Relationship building
8.1.3. Influencing
8.1.4. Team working
8.1.5. Political awareness
8.1.6. Analytical skills and critical thinking
8.1.7. Attention to detail
8.1.8. Problem solving
8.1.9. Leadership
8.1.10. Self-belief
8.1.11. Professional development
8.2. 2.2 Business knowledge
8.2.1. Business finance
8.2.2. Business case development
8.2.3. Domain knowledge
8.2.4. Subject matter expertise
8.2.5. Principles of information technology
8.2.6. Organisation structures
8.2.7. Supplier management
8.2.8. Business architecture
8.3. 2.3 Professional techniques
8.3.1. Project management
8.3.2. Strategy analysis
8.3.3. Stakeholder analysis and management
8.3.4. Investigation techniques
8.3.5. Requirements engineering
8.3.6. Business modelling
8.3.7. Data modelling
8.3.8. Data modelling
8.3.9. Gap analysis
8.3.10. Facilitation skills
8.3.11. Portfolio management
8.3.12. Benefits management
8.3.13. Agile thinking
8.4. 2.4 The development of competencies
8.4.1. Ways of developement of skills
8.4.1.1. Training
8.4.1.2. Self-study
8.4.1.3. Workplace experience
8.4.1.4. Industry engagement
8.4.2. Framework SFIA
8.4.2.1. SFIA is the major framework setting out the definition of skills, and levels of competence, for the information systems industry.
9. 3. Strategy Analysis
9.1. 3.1 The context for strategy
9.1.1. There are some big changes that organisations face and that strategy development tries to moderate:
9.1.1.1. There are the changes to the ways that we are employed.
9.1.1.2. Society has changed.
9.1.1.3. Organisations are responding to these changes by doing everything they can to increase their flexibility and responsiveness.
9.1.1.4. The world is full of contradictions.
9.1.1.4.1. Global versus local.
9.1.1.4.2. Centralised versus decentralised organisation structures.
9.1.1.4.3. Hard and soft management.
9.2. 3.2 The definition of strategy
9.2.1. Strategy is the direction and scope of an organisation over the long term, which achieves advantage in a changing environment through its configuration of resources and competences with the aim of fulfilling stakeholder expectations.
9.3. 3.3 Strategy development
9.4. 3.4 External environment analysis
9.4.1. PESTLE analysis
9.4.2. Porter's five forces model
9.4.3. MOST analysis
9.4.4. Resource Audit
9.4.5. Boston Box
9.5. 3.5 Internal environment analysis
9.6. 3.6 SWOT analysis
9.7. 3.7 Executing strategy
9.7.1. The McKinsey 7-S model
9.7.2. The Balanced Business Scorecard
9.7.3. Critical Success Factors and Key Performance Indicators
10. 6. Stakeholder Analysis and Management
10.1. 6.1 Stakeholder categories and identification
10.2. 6.2 Analysing stakeholders
10.3. 6.3 Stakeholder management strategies
10.4. 6.4 Managing stakeholders
10.5. 6.5 Understanding stakeholder perspectives
10.6. 6.6 Business activity models
11. 8. Defining the solution
11.1. 8.1 Gap analysis
11.2. 8.2 Introduction to Business Architecture
11.3. 8.3 Definition of Business Architecture
11.4. 8.4 Business Architecture techniques
12. 10. Establishing the Requirements
12.1. 10.1 A framework for requirements engineering
12.2. 10.2 Actors in requirements engineering
12.3. 10.3 Requirements elicitation
12.4. 10.4 Requirements analysis
12.5. 10.5 Requirements validation
13. 12. Modelling Requirements
13.1. 12.1 Modelling system functions
13.2. 12.2 Modelling system data
14. 14. Delivering the Business Solution
14.1. 14.1 BA role in the business change lifecycle
14.2. 14.2 Design stage
14.3. 14.3 Implementation stage
14.4. 14.4 Realisation stage