Reports on _______. Choose an animal of your choice.
by Hilary Holland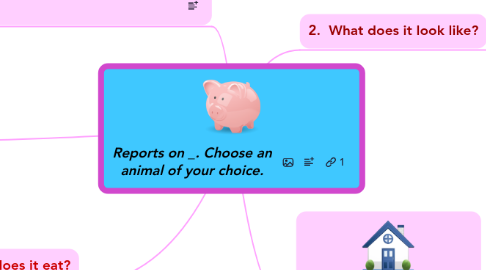 1. 4. What does it eat?
2. 2. What does it look like?
2.1. a.How many legs does it have?
2.2. b. Does it have feather/fur/hair/scales?
2.3. c. What colour is it?
2.4. d. Can it come in a variety of colours?
3. 3. Where does it live?
3.1. Examples- a fisk tank, kennel, pond and field etc.
4. 1. What type of animal is it?
5. 5. An interesting fact.