Foods around the world
by
Sara Gilchrist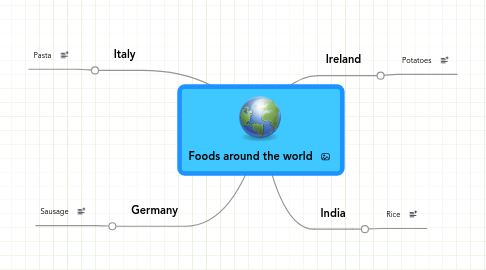 0.0
stars - reviews range from
0
to
5
Foods around the world
Ireland
Potatoes
Potatoes (French: Les patates) is a 1969 film directed by Claude Autant-Lara.
Italy
Pasta
Pasta is a generic term for noodles made from an unleavened dough of wheat or buckwheat flour and water, sometimes with other ingredients such as eggs and vegetable extracts. Pastas include...
India
Rice
Rice is the seed of the monocot plants Oryza sativa or Oryza glaberrima. As a cereal grain, it is the most important staple food for a large part of the world's human population, especially in...
Germany
Sausage
A sausage is a food made from ground meat and often salt, herbs, and spices. The word sausage is derived from Old French saussiche, from the Latin word salsus, meaning salted. Typically, the...