Web 2.0 Tools
by Amanda Wilcox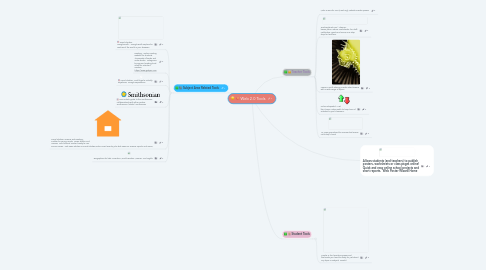 1. Allows students (and teachers) to publish posters, worksheets or class pages online! Quick and easy online school projects and short reports. Web Poster Wizard Home
2. Teacher Tools
2.1. Write a Quiz for Our (a4esl.org) Website Create quizzes
2.2. Teacherplanet.com | Themes, lesson plans, rubrics, worksheets, fun stuff, certificates, grants and more! One stop shop for teachers.
2.3. Lessons Worth Sharing Create video lessons with a wide range of topics
2.4. Online Stopwatch Just like it says, a stop watch to keep time of activities in your classroom.
2.5. 15 Apps guaranteed to increase test scores Let's Leap Ahead
3. Student Tools
3.1. Create or find practice quizzes and flashcards you need to study for just about any topic or subject! Quizlet
4. Subject Area Related Tools
4.1. Social Studies: Google Earth – Google Earth Explore far reaches of the world in your browser!
4.2. Reading: Online reading website for students. Thousands of books and audio books. Categorize by age and reading level. Great for reluctant readers! https://www.getepic.com
4.3. Social Studies: Field trips to virtually anywhere! Google Expeditions
4.4. Your mobile guide to the Smithsonian, collaboratively with other visitors. Smithsonian Mobile | Smithsonian
4.5. Social Studies, Science and Reading: Fodder for young minds! News, books, and movies! Non-fictional content ready to use. DOGO News - Kids news articles on social-studies! Kids current events; plus kids news on science, sports, and more!
4.6. Biographies for kids: Inventors, World Leaders, Women, Civil Rights