Books that older boys will enjoy to read.
by
Aine Bleahene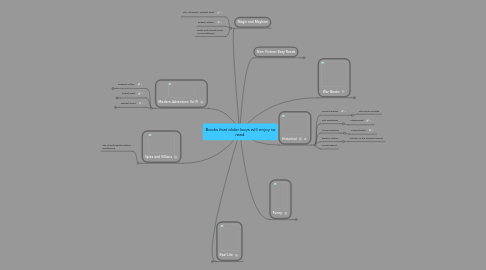 0.0
stars - reviews range from
0
to
5
Books that older boys will enjoy to read.
Spies and Villians
The Cherub Books: Robert Muchamore
Real Life
Malorie Blackman
Sophie McKenzie
War Books
Chris Ryan
Historical
There are numerous historical based stories for the modern day teen. These range from stories based in the Ancient lands of Greece, Egypt, and Rome to the more sinister events of Nazi Germany. Whatever aspect of history your teenage boy is into, there is bound to be a rollicking adventure to match it. And some of these books are series based. Truthfully, I have found them to be addictive. And so will he!!! So this could be the doorway into a literary future.
Irish Mythology
Ancient Romans
Modern History
Ancient Egypt
Funny
This is a trailer for the film made of the Hitchhiker books by Douglas Adams. The film was meant to encompass the first 3 books but real hitchhiker fans are not big fans of this movie. The trailer does give a good idea of the offbeat  humour in this series.
Horrid Henry
Magic and Mayhem
Witch and Wizard series: James Patterson
Modern Adventure: Sci-Fi
Non- Fiction: Easy Reads
Guinness Book of Records
Anything with 'Top Gear' in the title.
Rippley's Believe it or Not