CHAPTER 1 INTRODUCTION TO INFORMATION SECURITY
by Arrvinna Dewi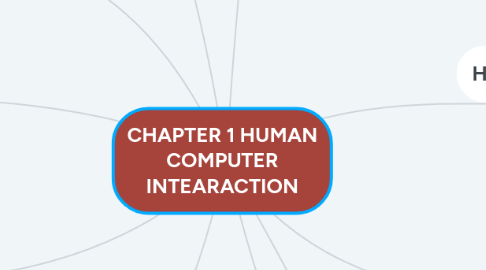 1. Continuous operation of computing systems.
2. Method of attacking by masking/hiding the IP Address
3. An attempt to modify the information that is not authorized to modify
3.1. Ex: Modifying/Altering data that are in transit between two computers on network.
4. ICSA
4.1. Increase awareness in Information Security
5. Unauthorized Disclosure
5.1. Leaking of confidential information of an organization to its competitor
6. Information Theft
6.1. Allow an attacker to get a data without directly using the computers
7. Areas In Information Security
7.1. Physical Security
7.1.1. To protect the physical items, objects or areas of an organization from unauthorized access and misuse.
7.2. To protect the details of particular operations.
7.3. Operational Security
7.4. Management and Policy
7.4.1. Minimize threats and prevents security breach.
8. Goals of Information Security
8.1. Integrity
8.1.1. To prevent the data from being altered in an unauthorized manner.
8.2. Confidenciality
8.2.1. To protect the data from unauthorized disclosure to third party
8.3. Availability
9. Roles of Information Security Organizations
9.1. CERT/CC
9.1.1. Coordination centre and handles network incidents
9.2. US-CERT
9.2.1. Protect nation's network infrastructure
9.3. Develop and research documents in information security
9.4. SANS Institute
9.5. ISC2
9.5.1. Nonprofit organization and specialises in education and certification
9.6. Common Criteria
9.6.1. An International standard for evaluating IT Security
9.7. FIPS
9.7.1. Security requirements for cryptographic modules
10. Internet services and Current Issues
10.1. Electronic Mail and News
10.1.1. Ways of people exchange information with each other without expecting a response
10.2. File transfer
10.2.1. Transferring a file over a computer network and internet
10.3. Remote Access to Host
10.3.1. Log onto a network from a distant location
10.4. Real Time conferencing service
10.4.1. Video call or video conferencing
11. Terminologies
11.1. Accidental data loss
11.1.1. Accidently deleting a file
11.2. Information warfare
11.2.1. Disabling target using software temporarily
12. Security Threats
12.1. Data Disclosure
12.1.1. Exposure of data to third parties
12.1.1.1. Hacking
12.1.1.1.1. Process of bypassing computer safeguards
12.1.1.2. Spoofing
12.1.1.3. Cracking
12.1.1.3.1. Hacking practise with criminal intent
12.1.1.4. Sniffing
12.1.1.4.1. To identify available wireless network to steal info
12.2. Data Modification
12.3. Data Availability
12.3.1. Describe product and services that are continuous to be available