remedies
by Nicolas Nseir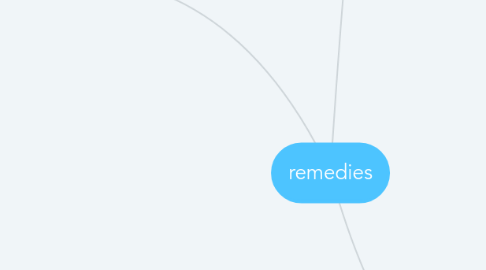 1. restitutionary
1.1. Tort
1.1.1. available for proprietory torts
1.1.1.1. Tresspass to land (restitutionary remedies)
1.1.1.1.1. penarth dock engineering v pounds
1.1.1.2. wrongful interference with goods
1.1.1.2.1. strand electric and engineering v brisford entertainments
1.1.1.3. Nuisance
1.1.1.3.1. carr-saunders v mcneil ; cf Stroke on trent CC V Wass
1.1.1.4. infringement of intellectual property rights
1.1.1.4.1. ministry of defence v ashman
1.1.2. Not available for non-proprietary torts
1.2. Contract
1.2.1. not available for breach of contract
1.2.2. Exception: Wrotham park estate v Parkside homes
1.2.2.1. damages assessed on basis of "reasonable fee" or "hypothetical bargain"
1.2.2.2. interference with claimant proprietary rights
1.2.3. Exception in AG V Blake
1.2.3.1. Exceptional cases where standard remedies inedequate
1.2.3.2. court must have regard to all circumstances of the case
1.2.3.3. whether the claimant has legitimate interest in preventing defendants profit making activity
1.2.4. Niad v Esso Petroleum
1.2.4.1. Account of profits awarded in a case involving the breach of a commercial contract
1.2.5. Hendrix v PPX
1.2.5.1. court acknowledged that claimant had difficulty establishing precise financial loss, and had a legitimate interest preventing the defendant's profit-making activity which was carried out in breach of contract
1.2.5.2. distinguished from AG V Blake ( did not concern subject matter as sensitive as national security)
1.2.5.3. Distinguished from Niad ( did not go to the root of a scheme similar to the pricewatch scheme in Niad)
1.2.5.4. Wrotham park '' reasonable fee'' damages awarded rather than account of profits
1.2.6. One step v morris-garner
1.2.6.1. suggest that Wrotham park style damages may be available in a wider range of cases compared to account of profits which are only available in 'exceptional' cases.
2. exemplary
2.1. not available for breach of contract
2.1.1. addis v gramophone
2.2. tort available for 3 categories set in Rookes v Barnard
2.2.1. oppressive, arbitrary or unconstitutional conduct by servants of government
2.2.2. exemplary damages expressly authorized by statute
2.2.3. defendant's conduct calculated to make profit which may well exceed compensation payable to claimant
2.2.4. additional restrictions
2.2.4.1. double punishment archer v brown
2.2.4.2. compensatory damages adequate to punish defendant ( Rookes v Barnard , Broome v cassell)
2.2.4.3. Behavior of claimant ( Rookes V Barnard , O'connor v hewitson)
3. Monetary
3.1. compensatory
3.1.1. aim of compensatory damages
3.1.1.1. in breach of contract, the aim of compensation is to put the claimant in the position they would have been in had the contract been performed
3.1.1.1.1. robinson v harman
3.1.1.2. in tort, to put the claimant in position they would have been in had the tort not been committed
3.1.1.2.1. Livingstone v rawyards coal
3.1.2. principles
3.1.2.1. Remoteness
3.1.2.1.1. breach of contract
3.1.2.1.2. breach of tort
3.1.2.2. mitigation
3.1.2.3. contributory negligence
3.1.2.3.1. law stated in Law Reform (Contributory Negligence) Act 1945
3.1.2.3.2. Requirements : Jones v Livox Quarries
3.1.2.3.3. Reduction in damages : Froom v Butcher
3.1.2.3.4. claimant can not recover compensatory damages for any loss which they could have avoided taking reasonable steps to mitigate their loss
3.1.2.3.5. Applicable to some breach of contract claims ( Forsikringsaktieselskapet Vesta v Butcher)
3.1.3. compensation for breach of contract
3.1.3.1. non-pecuniary loss
3.1.3.1.1. Generally not recoverable ( Addis v gramophone)
3.1.3.1.2. physical inconvenience and discomfort traditionally treated differently and therefore recoverable ( hobbs v london and southwestern railway)
3.1.3.1.3. Two exceptions in watts v morrow :
3.1.3.2. measure of damages for pecuniary loss: diminution in value and cost of cure
3.1.3.2.1. diminution in value
3.1.3.2.2. cost of cure
3.1.4. compensation for tort
3.1.4.1. Loss of or damage to property &/or destruction of property
3.1.4.1.1. Real Property
3.1.4.1.2. Personal Property
3.1.4.1.3. Destruction of property
3.1.4.2. physical injury
3.1.4.2.1. Pain, suffering, and loss of amenity
3.1.4.2.2. loss of earnings
3.1.4.2.3. cost of treatment
3.1.4.2.4. cost of nursing care