SIMPLE PERFECT
by Cristina Salinas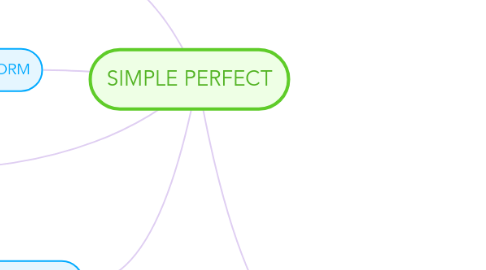 1. SIGNAL WORDS
1.1. Adverbs of frequency and time. ALWAY, OFTEN USUALLY, SOMETIMES, NEVER etc.
2. USE
2.1. 1. PERMANENT SITUATION-example- He is married
3. FORM
3.1. In the affirmative form add an S to the base form of the 3rd person singular. I PLAY, YOU PLAY, WE PLAY... HE, SHE, IT PLAYS
4. PERFECT CONTINUOUS
4.1. ACTIONS THAT STARTED IN THE PAST AND CONTINUE IN THE PRESENT
4.2. She has been waiting for you all day (= and she's still waiting now). I've been working on this report since eight o'clock this morning (= and I still haven't finished it). They have been travelling since last October (= and they're not home yet).
4.3. ACTIONS THAT HAVE JUST FINISHED, BUT WE ARE INTERESTED IN THE RESULTS
4.3.1. Affirmative: She has been / She's been running. Negative: She hasn't been running. Interrogative : Has she been running? Interrogative negative: Hasn't she been running?
4.4. She has been cooking since last night (= and the food on the table looks delicious). It's been raining (= and the streets are still wet). Someone's been eating my chips (= half of them have gone).
4.5. FORMING THE PRESENT PERFECT CONTINUOUS
4.6. The present perfect continuous is made up of two elements: the present perfect of the verb 'to be' (have/has been), and the present participle of the main verb (base+ing)
4.7. Subject has/have been base+ing She has been swimming
4.7.1. Open the Theme menu from the bottom of your map editor to change your map theme
4.7.2. Create a presentation of your mind map by clicking the presentation icon in the bottom left corner of your screen
4.7.2.1. Simply hold down COMMAND i.e. CTRL and Click & Drag to create a slide for one or multiple topics
4.7.2.2. Set transitions for your slides
4.7.2.3. Click "Start Slideshow" to view your presentation
4.7.3. Open the Sharing Settings from the bottom of your map editor to share the map with a friend or publish it to the web
4.7.3.1. You can share your map with anyone via email
4.7.3.2. You can publish your map and enable anyone with an internet access to find it
4.7.3.3. You can embed your map on a blog or website
5. The present perfect continuous is used to refer to an unspecified time between 'before now' and 'now'. The speaker is thinking about something that started but perhaps did not finish in that period of time. He/she is interested in the process as well as the result, and this process may still be going on, or may have just finished.
6. NEGATIVE- In the negative use DO NOT, DON´T, DOES NOT or DOESN´T 3rd