INTRODUCTION TO ETHICAL HACKING
by Sirmala Kasirajan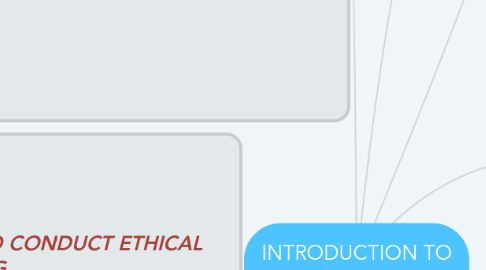 1. MEANING OF ETHICAL HACKING
1.1. Hacking performed by a company or individual
1.2. An ethical hacker attempts to bypass system security and search for any weak points
2. ETHICAL HACKING TERMINOLOGIES :
2.1. a)Threat-anything that has the potential to cause serious harm to computer system
2.2. b)Exploit-an exploit is a general term for any method used by hackers to gain unauthorized access to computers.
2.3. c)Vulnerability-the existence of a software flaw,logic design,or implementation error that can lead to an unexpected and undesirable event
2.4. d)Target of Evaluation(toe)-a system,program,or network that is the subject of a security analysis or attack.
2.5. e)Attack-an attack occurs when a system is compromised based on a vulnerability.
2.6. f)Remote-the exploit is sent over a network and exploits security vulnerabilities without any prior access
3. SYSTEM HACKING CYCLE
3.1. 1.0 Reconnaissance-this is primary phase where the Hacker tries to collect as much information
3.2. 2.0 Scanning-it involves taking the information discovered during reconnaissance and using it to examine the network.
3.3. 3.0 Gaining Access-after scanning, the hacker designs the blueprint of the network of the target with the help of data collected during Phase1 and Phase2.This is the phase where the real hacking takes place.
3.4. 4.0 Maintaning Access-once hacker has gained access,they want to keep that access for future exploitation and attacks.
3.5. 5.0 Covering Tracks-once hackers have been able to gain and maintain access they cover their tracks to avoid detection by security personnel.
4. TYPES OF HACKER
4.1. Script Kiddies-these hackers have limited or no training and know how to use only basic techniques or tools
4.2. White-Hat Hackers-these hackers think like the attacking party but work for the good guys.
4.3. Gray-Hat Hackers-these hackers straddle the line between good and bad and have decided to reform and become the good side
4.4. Black-Hat Hackers-these hackers are the bad guys that operate on the opposite side of the law.
4.5. Suicide Hackers-these hackers try to knock out a target to prove a point. They dont worry about others and being caught.
5. TESTING TYPES
5.1. a) White box-the team has much knowledge on network and computing resources.
5.2. b)Grey box-has knowledge that might be relevant to a specific type of attack by a person internal to the organization
5.3. c)Black box-zero knowledge ,no information
6. WAYS TO CONDUCT ETHICAL HACKING
6.1. Step1: Formulating your plan
6.2. Step2: Do some recon
6.3. Step3: Launch the attack
6.4. Step4: Evaluate the result
7. RULES OF ETHICAL HACKING
7.1. 1)Set your goals straight
7.2. 2)Plan your testing process
7.3. 3)Ask for permission
7.4. 4)Work ethically,work professionally
7.5. 5)Always keep records
7.6. 6)Respect the privacy of others
7.7. 7)Respect others right
7.8. 8)Use a scientific process
7.9. 9)Pick one tool and stick with it
7.10. 10)Provide timely progress updates