The Health Foundation - Inspiring improvement - Study tour to Sweden, Jönköping-Stockholm, 25-28 Sept 2011
by
Paul de Roos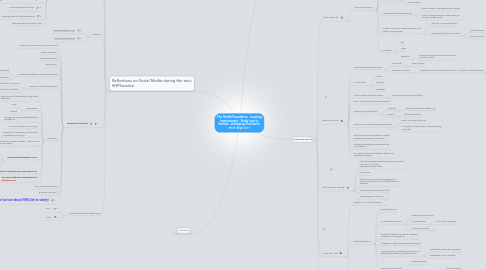 0.0
stars - reviews range from
0
to
5
The Health Foundation - Inspiring improvement - Study tour to Sweden, Jönköping-Stockholm, 25-28 Sept 2011
Notes
Introducing hosts of the meeting
Doc Manchester
PR health foundation, London
Bristol, Acute Medicine
Oxford, General Practice, work for health authority
London, MD
Manchester, Gastro Enterology, clinical leadership / healthservice management
2nd year MD, London
Bristol, Management consultant / family physician, hospital CEO
Junior doc, surgery, Birmingham childrens hospital, clinical strategy
General manager, Wimbledon
Final year med student, Cambridge
London,
Junior doc, London, respiratory medicine
London, final year med student
first year junior doc, Brighton, acute medicine
trainee obstetrics and gynaecology, taken one year out to work for Health foundation
Pediatrics registratr
London, psychiatrist
final year medical student Manchester
Programme kick off
Anette Nilsson talk
Who are we here for?, Shared values, it's all about values, Patient focus, population focus, Create a sense of coherence in a complex system, understandability, manageability, meaningfulness, experts vs guides, who will guide?, Who is expert?, Seven questions showing the way, Henriks, Nilsson, bojestig,edvinsson, berger, for the microsystemteam on their journey to the best possible results, A leader must ask for results and make result visible in the daily work, What are you proud of today?, Understand the outomce / results, process measure, system measure, does it really impact?, Important, will, ideas, execution, Be he chance you wish to see in the world -- Mahatma Gandhi
Göran Henriks talk
A journey of learning from others, Dartmouth, value compass, Balanced score card, Using Balanced Score card by Norton et al. - 4 lenses to evaluate systems, thnx for the ref @doctor4quality
no connection, Process, outcomes, leadership
Whole is different than the pieces, improvement comes in small steps
Build a culture of continuous improvement
Shortcomings in the system, capability, drive by professionals (bottom up), capacity, decided (top down)
Top down AND bottom up approach results, results are made bottom up, no progress is made without a strong strategy (top down)
50% of workforce is engaged in in quality improvement working on processes
Attempts to integrate micro systems into macro systems
It's a dynamic interaction between politics and healthcare workforce
Boel Andersson Gäre talk
Linking knowledge-research-learning-improvement in practice - for better patient/population health
Trust is core
Shares a personal story of engagement in learning and quality: continuously looking for feedback
Physicians are leaders all the time
Jönköping system learning, not all parts in system were connected well, improving clinical and patient perceived results and improving improvement, improvement science; leadership, learning, informatics, Futurum, clinical research, epidemiology, outcomes research, Qulturum, systems theory, variation, psychology of change, theory and action, leadership, clinical practice, care which is safe, effective, equal etc., increased value, "Gulbenkian-meeting" final statement, What we need is: not structural changes with new boxes but instead a wider and more open organization for the intellectual capital, groups around and about specific interests and themes, focus on questions around themes, transparance, openness, capability and sustainability, "Engaged scholarship", Van de Ven 2008 (ref), see the gap between theory and practice as a knowledge production problem rather than a transfer problem, "a participative form of research", engaged scholarship, Batalden & davidoff, 2007, it takes many knowledge systems
Johan Thor - talk
Swedish vs UK healthcare system, Comparing w UK, Malmö 300.000 inhabitants, 15% of Swedish residents is born outside of Sweden, 9.5 million people, mostly in the south, immigrants, Iraqis, Finns, Somalis, Iran, former Yugoslavia, Latin America, Values / culture, social egalitarianism - a welfare state / secular, Aging population, 1900 a piramid, now more mushroom like, UK, 60 Million inhabitants, Immigration, London up to 50%, How is universal access to healthcare achieved?, Sweden, required by law, county councils shall provide this, 21 county councils, contracting, university hospitals, private primary care, new development, UK, What is it you have access to?, NICE, How is healthcare paid for?, UK, taxation, NHS, in different regions patients pay out of pocket or not, NHS Scotland, no personal pays, NHS England, NHS Wales, Sweden, taxation, national, transfers to county / municipalities, county, health care, municipality, social care, Patients pay also part out of their own pocket, there is a ceiling, free for children healthcare until 19 years, for prescriptions there is a separate rule for children, What does the healthcare system do to accomplish high quality, safety and value?, Laws and regulations, Soft regulations, general advice (strong recommendations), combining evidence-based knowledge and guiding values to direct healthcare services, STEEEP, The national board of health and welfare, Healthcare Quality actors, Swedish council on health technology assessment, the medical products agency, the swedish national institute of public health, Swedish association of local authorities and regions (SALAR), Improvement in our heart, how do we catch the spirit where all employees can contribute for the systems peak performance, from theory to praxis and back again, Paul Batalden, to develop a change culture, professional knowledge, professional knowledge, personal skills, values, ethics, improvement knowledge, system, variation, psychology, knowledge, ref: Paul batalden, We have two jobs, do our job, improve how we do it, References, Quality by design, Batalden, clinical microsystem, Marjorie Godfrey, New node
Jönköping academy, mission statement, A collaborative initiative, Jönköping county council, 13 municipalities, of county of Jönköping, Jönköping university, founded in 1994, healthcare sciences, media research, business school, engineering school, faculty of all different schools of Jönköping university in the programme, "bridging the gaps" project wsa starting point, Master program on Quality improvement and leadership in Health and Welfare Services, model after Dartmouth programme, collaboration w Paul Batalden, Trying to learn iteratively, 8 steps approach, students: usually mid career, multi disciplinary, very diverse
QUASER project
Paul Batalden
started in medical school 1963
career: studying knowledge necessary for quality improvement in healthcare, generalisable science, particular context, or particular patient, measurable performance / outcome
if it doesn't make sense in the front lines of care, it will not be adopted
Value compass, how do you know a change is an improvement?
Corporate culture survival guide
Appreciative inquiry
Dan Pink on motivation (RS Animate)
From god to Guide - TEDxMaastricht, Bas Bloem
The story behind Patients Like Me (TED, Jamie Heywood)
Experience based co-design
Jönköping quest for high performance
Balanced Score card, Norton et al
Websites
www.patientslikeme.com
www.myhealthstory.me
manual analysis + storify
What we can learn from the corporate world
Value of Simulation
Patient participation
Open access
Potential of Intelligence of the masses/crowd, informing patients, informing doctors
Working on Quality improvement, How do you embed this in a culture?, What can we learn from Sweden?
Leadership, High turn over of leadership vs long lasting leadership, Competence, Social, medical, Synergy in combining different fields of competence, Focus on what you CAN change!, Importance of Consistency of leadership + consistency of dialogue, "We built our network together" - there was no need for experts, Professional development is key, to better outcomes, to system improvement, "A day without problems is a day without learning", Results in healthcare are made Bottom up!, Top Down leadership: Build supportive (infra)structures
TQM and ISO certification
Balanced Score card
What we love about NHS (link to storify)
Storifies per day, chronological order
Day 1
/dat 2