Redesign Leadership Graduate Course
by Rosemary Osso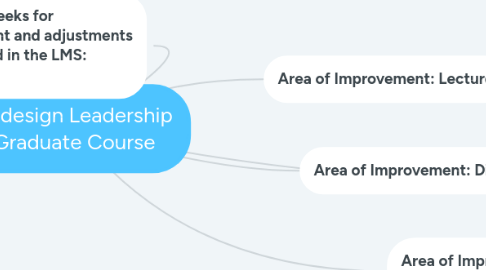 1. Create Ted Ed lessons connected to learning goals.
1.1. Create learning objectives
1.2. Choose a video
1.3. Create questions to assess learning objectives.
1.4. Create a discussion question to include in the TEDed Lesson.
2. Area of Improvement: Lecture
3. Area of Improvement: Discussion
4. Timeline: 2 weeks for redevelopment and adjustments to be included in the LMS: Moodle.
5. Area of Improvement: Participation