About Me
by Brittany Baxter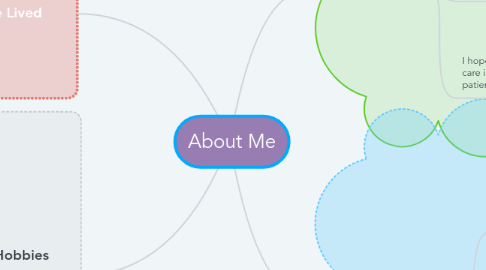 1. Work
1.1. I am in my last week at my current company. I will be starting a new position next week.
1.1.1. Currently: Patient Service Representative at a doctor's office
1.1.2. New: Patent Classifier at Serco Int.
1.2. My past work experience has been in health care and customer service roles
1.2.1. Panera Bread
1.2.2. Victoria's Secret
1.2.3. OneLife Fitness
1.2.4. Valley Health
1.3. I hope to continue to improve the health care industry and concentrate on a patient centered care model.
1.3.1. This is my long term goal, but I currently am taking a different path to reset my mind a little bit.
2. Education
2.1. Johns Hopkins Carey Business School
2.1.1. Started January 2018
2.1.2. MBA Flex
2.1.3. Concentration: Health Care Management
2.1.4. Expected Graduation May 2020
2.2. Shenandoah Univeristy
2.2.1. B.S. Kinesiology and Biology
2.2.2. Graduated December 2015
2.3. Fun Fact: I took so many AP and dual enrolled classes I entered my undergraduate studies as a sophomore.
3. Places I've Lived
3.1. I currently live in Front Royal, Virginia, which is approximately 60 miles west of Washington D.C.
3.2. I lived in Scottsdale, Arizona for 2 years.
3.3. My hometown is New Milford, Connecticut.
4. Hobbies
4.1. Reading
4.1.1. Most recently read:
4.1.1.1. Grain Brain
4.1.1.2. Where the Crawdads Sing
4.2. Traveling
4.2.1. Most recent trip: Germany
4.2.2. Next trip: Nashville, TN
4.2.3. Favorite place: Norway
4.3. Outdoors Activities
4.3.1. Hiking
4.3.2. Kayaking
4.3.3. Snowboarding