About Me
by Princess Castro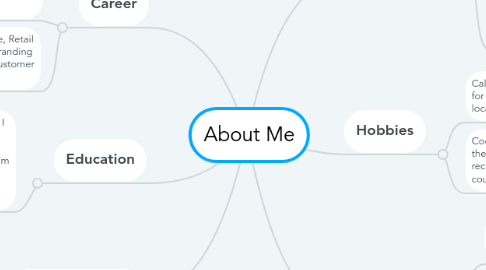 1. Background
1.1. Born in Manila, Philippines migrated to the US at 2 years old. Raised in Los Angeles. I currently live in the Venice/Marina Del Rey, CA area
1.2. The oldest of 3 siblings - 1 brother and sister! I'm 9 years older than my brother and 25 years older than my 3 year old sis - people assume she's mine!
1.3. I come from a traditional Filipino Family - we're very tight-nit and and almost have birthday parties/celebrations twice a month!
2. Hobbies
2.1. California has one of the best coastal views for hiking - My favorite spots to hike are located in Malibu and Palos Verdes
2.2. Cooking is one of my passion! It's very therapeutic and I love learning new recipes from different cultures and of course, Pinterest
3. Career
3.1. I'm in the Marketing Team for Hourglass Cosmetics under Unilever Brand. I've been in the cosmetics industry for about 7 years. I started as a Sales and Marketing Intern and worked my way up. Prior to working for Unilever, I worked for L'Oreal and Estee Lauder Inc.
3.2. I work with our E-Commerce, Retail Marketing team to create branding initiatives and elevate the customer experience for our clients
4. Education
4.1. I graduated from CSU Long Beach where I received my BA in English Lit and Marketing. I took a few years off to travel and gain work experience. 4 years later, I'm at JHU pursuing a flex online MBA. My concentration are in Health Care Management and Marketing
5. Fun Facts:
5.1. I was a pre-med student up until my Junior year of college and switched my major to English Literature and Marketing
5.2. I visit Hawaii 3-4 times a year to visit family and friends - one of favorite vacation spots!
5.3. Recently went Shark Cage diving over the summer in O'ahu. One of the best experiences ever
5.4. It's been 8 years since I've eaten red meat and pork
6. Favorite Things:
6.1. TV Shows: Friends, Parks & Rec
6.2. My favorite cities are Paris, Barcelona and Capri
6.3. Sushi, Pasta, and Gelato