.EXE ja küberpunk
by
Martin Paljak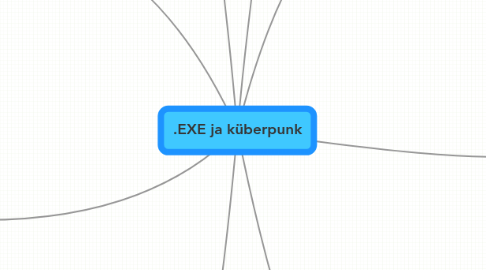 5.0
stars -
1
reviews range from
0
to
5
.EXE ja küberpunk
#1 Aprill 1993
Lai jutuvalik: DOS (5.0), Windows (), Amiga, Mac
Must Have Knowledge: Serial pordid lahatud
Blueboxing #1: teooria
CPU: Kloonide sõda (Intel vs others), 386/486
#2 November 1993
BBS - see on imelihtne
Blueboxing #2
lühijutt Häkker samuraid
CPU: Pentium vs 486
#3 Aprill 1994
Tulevikuuudis "virtualiseerimisest": MAC/PC
CPU: Pentium vs Cray M1 (64b)
Amiga: 3D kunn
Tarkvara õiguskaitse #1
Cyberpunk: Kes sa selline oled, küberpunk?
cyberpunk: Brain Hack
#4 Mai 1994
Häkkerite olümpiaad - progeolümpiaad
Tarkvara õiguskaitse, patendid, copyright #2
Event: Hacking in the end of universe
Cyberpunk: Mind Machines (Light&Sound machines)
New age: CPU-d pole, softi ja võrku on
CPU: who cares, võrk ja soft määrab
Mängurus: Gravis VFX1 kiiver
#5 Juuli 1994
Reklaam
CPU: POwerPC ajalugu
Raamat: The Hacker Crackdown
Cyberpunk: Tere kõik
Cyberpunk: MUD
Hacker's corner: skännerid
#6 1994
UNIX and the law
New age: Linux: Because it's free
Credit Card Special
GFX: Fraktalid
Cyberpunk: Brainwash
#7 1995
Mobiil: modemiga peilerile
Varia: Space Shuttle arvutite FAQ
New age: Linux
Mängurus: mängud võrgus
Uudised
#8 1995
Esilehel OS/2 Warp reklaam! lõpuks (on esilehel reklaam)!
Linuxi installimine
Bookmarx
Uudis: WWW tuleb!
GFX: Fraktalid
Story: Oma VR
Cyberpunk: Brainwash 2