MEANS OF REVELATION
by mnrh hsrm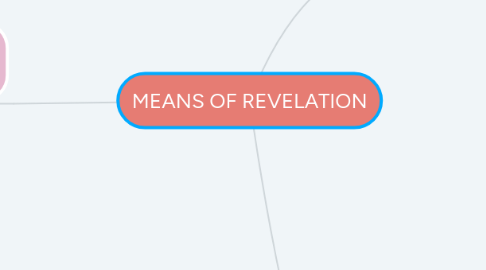 1. INSPIRATION (DREAMS) - [37:102] PROPHET IBRAHEEM'S VISION
1.1. And, when he (his son) was old enough to walk with him, he said: "O my son! I have seen in a dream that I am slaughtering you (offer you in sacrifice to Allah), so look what you think!" He said: "O my father! Do that which you are commanded, Insha' Allah (if Allah will), you shall find me of As-Sabirin
1.1.1. 1 .By the way of dreams that the prophets received are all inspirations from Allah that shows event of the future or given commandments by Allah. Shown in the ​ayath above, Ibraheem saw himself sacrificing his son Ismaa'eel. Ibraheem understood that this dream was a command from Allah directing him to sacrifice his son.
2. WORDS - [2:97] ANGEL JIBREEL SENT TO PROPHET MUHAMMAD SAW
2.1. Say (O Muhammad Peace be upon him): "Whoever is an enemy to Jibrael (Gabriel) (let him die in his fury), for indeed he has brought it (this Quran) down to your heart by Allah's Permission, confirming what came before it [i.e. the Taurat (Torah) and the Injeel (Gospel)] and guidance and glad tidings for the believers.
2.1.1. 1.Based on the ​ayath ​ , it is shown that Allah sends His messenger. This messenger was sometimes seen by the Prophet and sometimes hidden. The messenger whom Allah chose to communicate with His prophets was the Angel Jibreel.
2.1.2. 2.There are two ways how Jibreel communicated with the Prophet ● The ringing of a bell and it was the hardest for Prophet and it is reported that he used to break into sweat, even on very cold nights, when he was being inspired. ● Jibreel took the form of a man and came to the Prophet. This type of inspiration is easier for the Prophet.
3. SPEECH HIDDEN AWAY - [27:8] ALLAH S.W.T SPOKE TO PROPHET MUSA
3.1. But when he came to it, he was called: "Blessed is whosoever is in the fire, and whosoever is round about it! And glorified be Allah, the Lord of the 'Alamin (mankind, jinns and all that exists).
3.1.1. 1.According to (Al-Qasas:30) a voice was calling out from the tree. Based on our understanding, a fire kindled on the edge of the valley, however there was nothing burned nor initially was smoke arise. In the middle of the fire there was a lush green tree where a voice came from.
3.1.2. 2.Strange things has always happened to the prophets- Prophet Moses (p.b.u.h) discontinued his journey as soon as he saw a fire. He then approached it. It was the Lord of the Universe Allah S.W.T who spoke to him. At times, Prophets were assured that the extraordinary state that they had faced were not illusions came from a jin nor a satan to deceive them. It was Allah S.W.T who spoke to them.
3.1.3. 3.The word SubhanAllah is used to glorify Allah S.W.T because He does not function as a human who may sit on the tree nor enter it or giving His speech using mouth and tongue. He is indeed pure, and free from such limitations.