Key Considerations for Collaboration
by Erin Hoover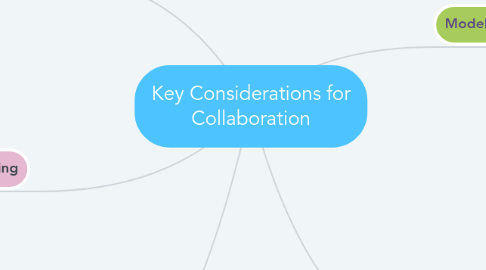 1. Models for Collaboration
1.1. Co-constructed: Year-level and single-subject teachers collaboratively plan and independently deliver learning experiences inside and outside of the POI
1.2. Supported: The year-level or single-subject teacher(s) take a leading role in delivering learning experiences inside and outside of the UOI
1.3. Standalone: A specialist teacher co-teaches alongside the classroom teacher, or in a separate setting, to support the acquisition of knowledge and skills in a standalone context which is authentic and relevant to the POI
1.4. Essential Agreements: will help establish purpose, identify shared values, and establish a common way of documenting planning and reflection
1.5. School adminstrators: could create a schedule that has time for collaboration embedded into it via early release days, common plannning time, etc.
2. The Learning Community
2.1. Teachers collaborate within and beyond year-level teams, between single-subject and classroom teachers, with and between students and peers, the school community and beyond.
2.2. Collaboration should be occuring with outside school resources such as field experts, parents with background experience, and agencies that connect to the unit of inquiry.
3. Student Agency
3.1. Students are at the centre of collaborative processes
3.2. Students define their learning goals, lines of inquiry and success criteria with teachers
3.3. Students modify learning in order to meet new information as it emerges
3.4. Students help to design, plan, assess and reflect on units of inquiry
4. Transdisciplinary Learning
4.1. Collaboration ensures that everyone has an overview of student progress and development
4.2. learning that transcends the boundaries of traditional subjects and authentically connects across the Programme of Inquiry
4.3. Development of coherent learning experiences which build on students' prior knowledge
4.4. The school commits time and resources to faciliate collaboration
5. Professional Learning
5.1. Mentoring and support for new teachers
5.2. Networking across the IB Community
5.3. Collaboration helps to build capacity to look beyond subjects, to self-reflect and the ability to take on new ideas and perspectives
5.4. The enhanced PYP provides a set of questions to consider ways to support ongoing and effective collaboration
5.5. Whole-school involvement in the development of the Programme of Inquiry