CAS in the L&L programme
by Rebekah Hommel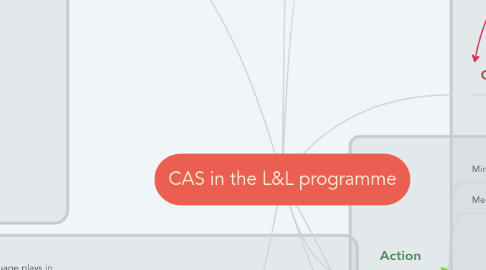 1. Language and Literature Outcomes
1.1. "explore the crucial role language plays in communication, reflecting experience and shaping the world."
1.2. Their own role as producers of lamguage
1.3. explore the critical perspectives of others and how such positions are shaped by cultural belief systems and to negotiate meanings
1.4. Explore how choice impact audiences
1.5. Students will engage in activities...to influence the audience
2. examine a global issue explored in literature/mass communication/linguistics and how this impacts our community.
2.1. Students can use Circle of View Points to explore multiple perspectives and gain insights into new ways of thinking
2.2. Students can explore connections with the ideas we explore in class and their own social responsibility to the world they live in.
3. Creativity
3.1. Creative Writing Club
3.2. Arts Soiree (poetry and story telling and drama
3.3. Film and art representations of themes explored in class
4. Action
4.1. Mindfulness routines
4.2. Meditative reflection
4.3. Poetry Walks/Art Museum writing
5. Service
5.1. How can they use the conceptual understanding learned in class to make the world a better place?
5.2. Can they use the skills of public speaking/persuasion/creative expression/satire to effect change or inspire public action?
6. CAS Learning Outcomes
6.1. Identify own strengths and develop areas for growth
6.1.1. Growth
6.1.2. Reflection
6.1.3. Self-worth
6.1.4. Agency
6.2. Demonstrate that challenges have been undertaken, developing new skills in the process
6.2.1. Trying new things
6.2.2. Accepting challenge
6.2.3. Developing skills
6.3. Demonstrate how to initiate and plan a CAS experienc
6.3.1. Inquiry cycle in action
6.3.2. Creative solutions to problems
6.3.3. Reflection and action
6.4. Show commitment to and perseverance in CAS experience
6.4.1. Engagement
6.4.2. Adaptability
6.4.3. Perseverance
6.5. Demonstrate the skills and recognize the benefits of working collaboratively
6.5.1. Team spirit
6.5.2. Collaborative efficacy
6.6. Demonstrate engagement with issues of global significance
6.6.1. Studying Global Issues and taking an interest in how they can change the world
6.7. Recognize and consider the ethics of choices and action
6.7.1. Understanding justice and fairness
6.7.2. Reflecting on consequences
6.7.3. takes responsibility for their actions
6.7.4. Asks the big questions
7. Global issues in the IO/HL
8. LP activities for learning