APECx llc Expert Architecture & Engineering Consultants
by APECx llc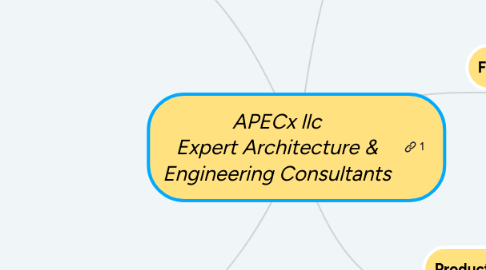 1. The APECx Approach
1.1. interdisciplinary coordination issues
1.2. coordination issues between drawings and specifications
1.3. accurate and consistent dimensions
1.4. accurate references between plans, elevations, sections and details
1.5. problematic language in the drawings and specifications
1.6. ensure design intent is clear
1.7. Risk Management
1.8. inconsistencies in the documents that may result in additional RFIs, change orders, disputes and claims
2. Services
2.1. Peer Reviews
2.2. Constructability Reviews
3. Products & Tools
3.1. E&O Calculator
3.1.1. Review, track & calculate Potential Change Orders (PCO) by design errors & omissions, contractor revisions, unknown field conditions, AHJ and owner directed requests.
3.1.2. Compare design error & omission costs to industry standards as published by the National Academy of Sciences by percentage.
3.1.3. Analyze total amount of change order costs versus total construction cost.
4. Free Consultation
4.1. Schedule a free 15-minute call today. We'll help you get started and learn more about the APECx process.
5. The APECx Review Process
5.1. Select Constructability Review Type
5.1.1. Custom
5.1.1.1. Focused Reviews
5.1.1.1.1. ADA Compliance
5.1.1.1.2. Building Envelope
5.1.1.1.3. Building Codes
5.1.1.2. Multiple Reviews
5.1.1.2.1. Schematic Design
5.1.1.2.2. Design Development
5.1.1.2.3. Construction Documents
5.1.2. Standard
5.1.2.1. Drawings & Specifications
5.1.2.2. Drawings
5.2. Upload construction documents to the APECx secure share site online
5.3. Construction documents are assigned to an industry expert and are reviewed for accuracy and general completeness
5.4. A report is generated by APECx and is delivered to the client