Government Agencies that Support Regulate and Monitor Businesses
by Ynah G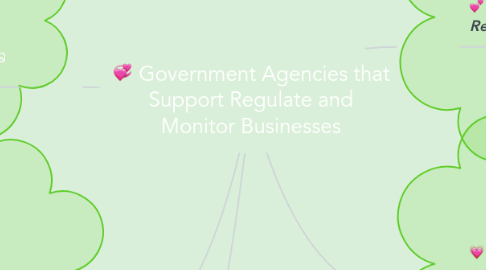 1. BIR (Bureau of Internal Revenue)
1.1. Ensures consumers have the information needed to select the best financial services, such as credit cards, student loans, and mortgages.
1.2. Collects more than half of the total revenues of the government.
2. DTI (Department of Trade and Industry)
2.1. Is responsible for consumer product safety.
2.2. The executive department of the Philippine Government tasked as the main economic catalyst that enables innovative, competitive, job generating, inclusive business, and empowers consumers.
3. SEC (Securities and Exchange Commission)
3.1. Agency of the Government of the Philippines responsible for regulating the securities industry in the Philippines.
3.2. Supervision over all registered business entities in the country, including suspensions and revocations of their registrations
4. PEZA (Philippine Economic Zone Authority) /BOI (Bureau of Immigration)
4.1. A government agency in the Philippines attached to the Department of Trade and Industry created to help promote investments.
4.2. Also assists investors who locate in service facilities inside selected areas in the country which are usually business process outsourcing and knowledge process outsourcing firms.
5. SSS (Social Security System)
5.1. Government agency that provides retirement and health benefits to all paid up employees in the Philippines.
5.2. Members of the SSS can also make 'salary' or 'calamity' loans. Salary loans depend on the monthly salary of the employee.