Info Search
by
Omar Benkacem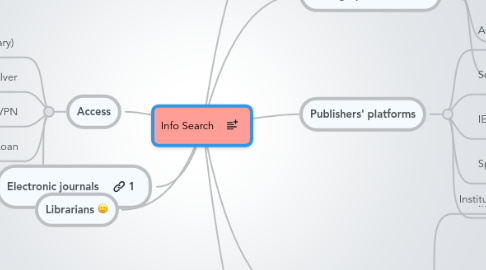 0.0
stars - reviews range from
0
to
5
Info Search
In computer science, info: is a Uniform Resource Identifier (URI) scheme for information assets with identifiers in public namespaces that allows legacy namespaces such as Library of Congress Identifiers and Digital object identifiers to be represented as URIs. It acts as a bridging mechanism for older information identifiers to be used in the more generalised and standard URI allocation. The URI specifications defined by the Internet Engineering Task Force (IETF) separates the info URI scheme's syntax into two sections: part A, which contains syntactical elements specific to the info scheme, and part B, which follows standard URI definitions. The important info scheme‐specific Part A uses the following URI components: The info URI scheme supports hierarchical processing with a forward slash character '/' (also commonly seen in Uniform Resource Locators), although the character should not be treated as a strict hierarchical delimiter. Its scheme-specific part is an...
Web
General Search Engines
Specific Search Engines
Bibliographic Databases
...
Publishers' platforms
...
Repositories - OA
Institutions
Theses
...
Web 2.0
... coming next...
Access
Electronic ressources (Library)
Link solver
VPN
Interlibrary Loan
Public Access (USB key)
Librarians :)