My Career Skills Map!
by Vinicio Melendez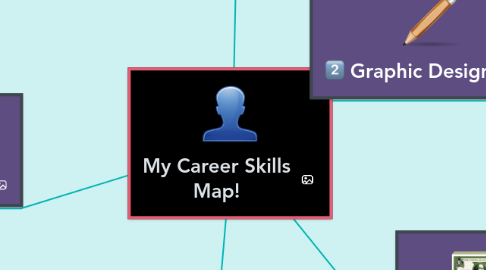 1. Architect
1.1. Values: The structural material honesty and organic design.
1.2. Skills: Analytical thinking skills and knowledge of construction.
1.3. Qualities: Passion and building confidence.
2. Football Player
2.1. Values: Respect and Intergrity.
2.2. Skills: Blocking Your Opponent and Catching the Ball.
2.3. Qualities: Seperation Speed and flexibility.
3. Marketing
3.1. Values: The functionality and features.
3.2. Skills: Proposing new products and services, and Composing direct marketing communications.
3.3. Qualities: Need analytical and decision-making skills.
4. Basketball Player
4.1. Values: Help others and be true to yourself.
4.2. Skills: Shooting, Defense, and Dribbling.
4.3. Qualities: Being coachable and be passionate.
5. Graphic Designer
5.1. Values: Ability to take criticism and problem solve.
5.2. Skills: communicate ideas through text or images and creative thinkers.
5.3. Qualities: Works well as part of a team and with technology.