TheRealizer
by
Razvan Radulian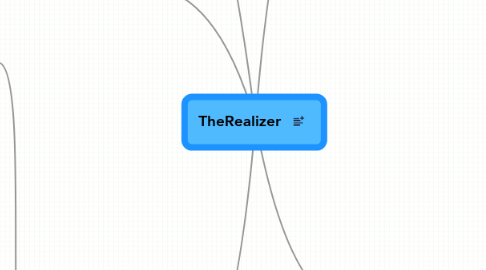 0.0
stars -
0
reviews range from
0
to
5
TheRealizer
Step 1: Start theRealizer Tool Select theRealizer tool from the Tools menu. TheRealizer will appear as a panel on the right hand side. The main menu represents the steps in the creative process: a. Setup Map b. Define Challenge c. Generate Ideas d. Prioritize Step 2: Setup Map Click the "> Setup Map" menu. Click on "Add start topics" to add start branches Note: there are 6 types of challenges (with corresponding Pre-defined lists, see Step 3 below): General Product Development Marketing Sales Organizational Individual Step 3: Define Challenges Click the "> Define challenge" menu. Click on "Enter challenges" to enter your challenge Use predefined challenges or "Challenge inspiration" for efficient workflow Click "Mark challenge as selected" to choose what challenge to work on Step 4: Generate Ideas Click the "> Generate Ideas" menu Click on "Enter New Ideas" to enter your ideas Click on "Idea Impulses" to get NEW ideas The Idea Impulses cards will inspire you to pattern breaking thinking Step 5: Prioritize Click the "> Prioritize" menu Click on "Sorting Diagram" Drag your ideas and place them at, what you feel, is the correct position Ideas will be presented with their ranking based on position in the diagram Click on "Add sorting branches" and move your ranked ideas to the appropriate branch Click on "Add concept branches" for an idea you want to refine further and answer the questions for respective concept branch
Setup Map
Define Challenge
This is where you make sure you work on the correct challenge/problem. Workflow A. Formulate the problem/challenge you are about to solve B. Present it as a crisp and inspiring challenge C. Prepare a number of alternative ways to describe the challenge/problem D. Use Idea Cards for inspiration and/or E. Use Pre-pared Challenges as a starting point F. Select challenge to work on by clicking the [Mark Challenge] Usage Use the [Enter Challenge] for fast entry or add a new sub-branch for each alternative challenge.
Initial challenge statement
Predefined
Challenge inspiration
[Warm-up]
This is where you try to put yourself in a Creative Mode. Workflow Combine the 2 "unrelated" words you are presented to get new ideas Click the [New Words] for new combinations Use the Enter Ideas menu for fast entry
Enter new Idea
Practice
Generate Ideas
This is where you collect your New and Creative ideas. Workflow 1. Initially register all ideas based on Your knowledge & experience, what you already know 2. Register your New ideas originating from "crazy-thinking" 3. Use the creativity tools (e.g. the Idea Cards) for inspiration and provocation 4. Describe your ideas in one focused sentence Usage Use the Enter New Ideas menu for fast entry or add new sub-branch for each idea
Enter new Idea
Idea Impulses
Random Images
Random Words
round, researcher, bathroom, hard, lime, bookshelf, designed, noisy, fast, carpet, senior citizen, steamed, elastic, lavender, professional cleaner, start, happy, refine, flexible, married, hairy, secure, yellow, striped, filter, short, balanced, soft, freedom, conductive, organized, shiny, smooth, hybrid, dynamic, compressed, steering, carried, powerful, children, small shop, wall, expensive, spiritual, tile, camera, smiling, maximum, use, collecting, metallic, convenient, steady, kind, breathing, lid, window, aggressive, apartment, optional, presentation, compromise, attaching, advanced, proud, intuitive, wooden, boy, yearly, generation, man, pearl, moist, robust, right hand, prestige, transparent, sunny, tiny, bag, antique, firm, flower, quality, optimistic, frail, velvet, greasy, converter, mental, screening, garage, written, radiator, double handed, bottleneck, bottom, basic, cleaning lady, plush, opposite, left hand, rinsing, spicy, cage, woman, painted, winning, cold, glass, toilet, micro fiber, individual, square, graphical, obstructed, door step, logical, full, sober, frosty, tank, sweet, seldom, systematic, enjoyable, family, blue, removed, unknown, silent, control, clever, visible, cloudy, long, honest, pump, mixture, tiles ,busy, gum, functional, child, single handed, often, inspired, straight, bold, narrow, slim, turbulence, couple, loud, reduced, laminar, excellent, easy, sponge, ambidextrous, green, winter, stupid, weak, drunk, social, open, velcro, easygoing, parquet, measuring, quiet, polish, breeze, bicycling, monthly, human, cottage, confident, strained, teacher, effective, joined, domestic, red, basket, placement, acting, big, carbon, methodical, sloppy, marking, summer, hygienic, electrical, spontaneous, hidden, wrinkled, noiseless, handling, driven, air, aluminum, hole, sprayed, wool, adapted, water-jug, optimal, brown, dirt, sun, dentist office, loaded, extrovert, daily, flexible, light, stair case, parking, careful, handy, diamond, modular, rotating, double, comfortable, cheap, continuously, dad, nice, sealed, smart, cascade, visual, brush, surface, follower, released, floating, cover, open minded, wheel, stroller, tool, storage, sensitive, loving, policeman, controller, loyal, watch, nylon, transformer, user interface, leader, lukewarm, natural, edgy, thorough, caring, minimum, safe, blind, mild, foam, turbo, supermarket, cup, absorbent, ion, bedside, movable, ...
Prioritize and Select
This is where you Prioritize and select ideas to develop. Workflow 1. Use the Sorting diagram menu to compare different kinds of ideas Note: there are 4 sorting options: Creativity/Realism Effort/Impact Opportunity/Threat Competitive/Costly 2. Reorganize the ideas by using the Add sorting branches menu: Do it: ideas that should be implemented. Develop further: ideas that have to be developed further before we can decide what to do with them Give away: ideas that are not useful to us, but to someone else Save: ideas that should be implemented, but not right now Throw: ideas that already exists and there is nothing new to them 3. Refine and develop ideas by using the Add concept branches menu: What"s new: What parts about the idea are really new? The benefits: What are the benefits for the customer or receiver of the idea? Primary target: What are the primary targets for the idea? How to make money: How will you make money of the idea, What arguments should you use to sell the idea? Slogan: Add a selling slogan Usage Select the ideas you want to compare by marking them in your MindMap.
Prioritize ideas
Reallocate ideas in sorting groups
Add concept branches