Social Studies Curriculum in Early Childhood
by Elizabeth Paizano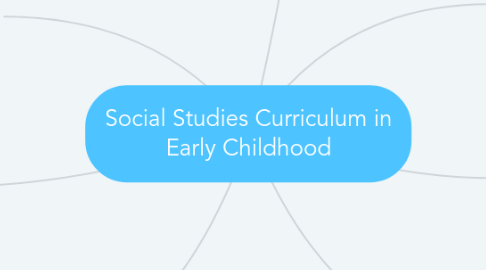 1. Culture: The study of culture.
2. Time, Continuity, and Change: Understanding historical roots and locating them in time.
3. People, Places, and Environments: The study of people, places, and human-environment interactions.
4. Science, Technology, and Society: The study of the use of technology.
5. Individuals, Groups, and Institutions: The study of how institutions are formed.
6. Developmentally Appropriate Practice: Knowledge of the social and cultural context in which children live in.
7. Goals: This works as a framework for social studies programs K-12. Helps as a guide for curriculum decisions by providing student performance expectations.