Operations of EMCS
by Allan Yeow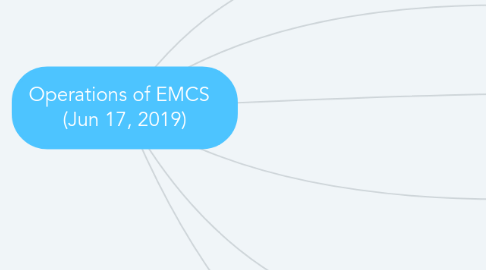 1. Building & Buses
1.1. Buses
1.1.1. Signage will be put on Monday Apr 15th
1.2. Building
1.2.1. Finishing the installations of whiteboards and speakers in the classrooms
1.2.2. Make sure that our building has the necesarry gaz detectors. Bob is working on this.
1.2.3. Rental: As we have started to discuss at the last board meeting, should we rent out to this Muslim School.
2. Finance
2.1. New break even point: 320 students! Result from Finance Committee meeting.
2.2. Financial report to be posted on Sat
3. Marketing
3.1. Open House
3.1.1. Update: 33 Families came to the event
3.1.2. Out of 33 families, 12 sheets for evaluation were filled up
3.1.3. Out of the 12 sheets for evaluation: 7 have been scheduled for evaluation. 1 will only consider if we would to have a welcome class next year. 2 is for school year 2020-2021.
3.1.4. Still need to call the other families who came but did not sign up for evaluation.
3.1.5. Still need to have an "After Action Review" with administration and staff.
3.2. Development Director
3.2.1. Candidate Kathryn Stephens did not take the offer.
3.2.2. Back to the drawing board to hire a new development director: Emails will be sent out to staff, and to parents. Will post job search on Linkedin, Monster, and other job search website.
3.3. Pastors' tea
3.3.1. Date: May 3rd @ 1:00PM
3.3.2. In the process of creating the posters
3.3.3. The goal will be to do PR with pastors
3.3.4. When we call churches for visit we need to mention to pastors and church leaders about this event.
3.4. Parents' satisfaction survey
3.4.1. Results will be delivered to 1) administration, 2) staff, 3) parents.
3.4.2. Will have a meeting with the administration to make sure that we deliver properly.
3.4.3. Please see the files of detailed results of the survey in the drop box.
4. HR
4.1. Will purchase 2 chairs for Nancy Richards and a stool for a total of 2,164.98$. CNESST has not determined officially if she would require accomodation permantly.
4.2. Still did not have time to look at GAFE
5. International Students
5.1. Need to renew our contract soon
5.2. Will have in total of 14 international students out of which 6 only are from 3W.
5.3. The tuition fee for 3 W students is 40,000$.
5.3.1. 13,000$ is the agent fee per year
5.3.2. 8,500$ is the Homestay fee
5.3.3. 15,000$ is the actually school tuition that we get. However, this also includes integration need and fee to pay our Int. coordinator Anna
6. Other
6.1. Number of non-Christian students: 17%.