Operations of EMCS (Jun 17, 2019)
by Allan Yeow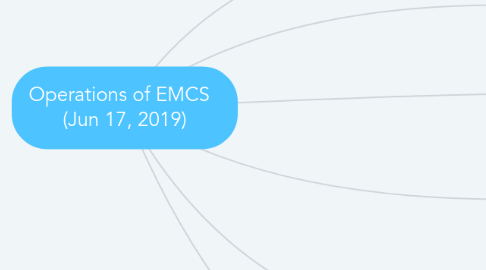 1. Building & Buses
1.1. Gym renovation
1.1.1. Since we will not be renovating the gym this summer, I will put an ad on Kijiji and Craiglist to rent the gym for the summer and next school year.
1.2. Upstairs bathroom decorating
1.2.1. Idea came from Tanya Pinto. However she will not have time to help. I will try to get help from France Boileau to see how to plan this.
1.3. Pending projects
1.3.1. White boards to be purchased and insatalled. We will need to buy seven boards in 8'x4' (2 in magnetic) and one board in 5'x4'.
1.3.2. Brand new sound system for the gym - the quote is 4,940.91$
1.3.3. Will assess with Dale to see how many more projectors to buy.
1.3.4. Blinds to be purchsed and installed for 104 and 206
2. Finance
2.1. Financial statement
2.1.1. Cash flow
3. Marketing
3.1. Development Director
3.1.1. Will not have enough in our budget to hire a development director for now. I will work as the development director with the help of the marketing commitee.
3.2. Pastors' tea
3.2.1. An incident happened where a postor was offended at Sharon for a reply that she made. A priest presented himself as father so and so and Sharon by curtersey replied welcome father so and so. This particular pastor was offended because we called someone a father while it is said in the Bible that we should not call anyone father. Jeorge will try to meet up with this pastor for damage control.
3.3. Next year's enrollment to date: 257 students. 12 were accepted since last meeting. 3 out of the 12 confirmed to come. 2 out of the 12 withdrew. 1 is still hesitating. In the mean time we lost 1 int. student who decided not to come anymore.
3.4. Mtl enSanté's magazine about the best private school in Mtl update: Please follow this link for the final product.
3.5. Viewbook update: the editorial commitee met on Jun 06. The attendees were Rudy, Mr. Jubuisson, Mr. Cornell, Jeremy Ipolito, Judy, Sharon and Allan. We divided the content for the viewbook and will give our parts to Rudy on the 20th of June.
4. HR
4.1. Have sent out the signed memo for the budget approval.
4.1.1. Timeline for the presentation of the cuts: 1. Currently Mr. Jubuisson and I will be working on who to keep and who to layoff (3 positions becoming 2); 2. Once that is decided, a severance pay will be decided; 3. A letter of termination will be presented to the individuals concerned (week of the 17th of Jun); 4. A general meeting will be held with all the staff (26th of Jun at 9:00AM).
4.2. Still did not have time to look at GAFE
5. International Students
5.1. Please see attached document for the business case for 3W.
6. Other
6.1. Flexible learning space project staled: Joanna was heading up this project. We were suppose to order the furnitures by mid Apr to be ready for the new school year. We have sent out an email to Joanna to ask for any details that she has so that we could continue the project but we did not receive any answer. We need at least a contact person from the suppliers so that we could order the furnitures.