Video Storytelling By: Scarlett Napoli
by Megan Caron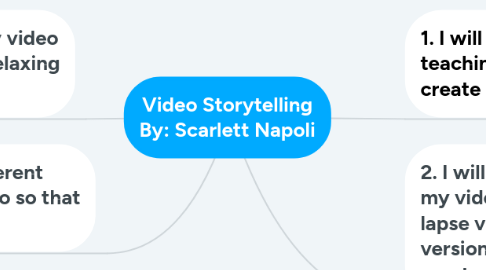 1. 1. I will be creating a video story teaching my viewers how to create a fishtail braid.
2. 2. I will use a before picture in my video story, along with a time lapse video to show the sped up version of the technique I use to create the braid.
3. 3. I will add music to my video story, to give it a nice relaxing feel.
4. 4. Finally, I will add different transitions into my video so that it flows nicely.